Remarks of Acting Assistant Secretary of State for South and Central Asian Affairs Alice G. Wells on Indo-Pacific Regional Architecture.
Indian Ocean Conference 2017, Colombo, Sri Lanka
September 1, 2017
Thank you for that kind introduction. I also want to acknowledge the India Foundation, and its partners in Singapore and Sri Lanka, for their leadership in organizing this conference.
Let me begin by reaffirming a long-standing facet of U.S. foreign policy: that the United States is – and will continue to be – an Indo-Pacific power.
For more than seven decades, we have embraced the responsibilities this distinction requires across this vast expanse, from the shores of East Africa to the western coast of the Americas. This will not change in the decades to come.
America's connection to this dynamic region is not new; more than two centuries ago, ships from New England sailed along trade routes in the Indian Ocean carrying spices, tea, and even ice between Boston and Kolkata.
Fast forwarding to today, our partnerships and shared strategic interests in this region remain as compelling as ever. In the next few minutes, I want to share our vision for the Indian Ocean, as well as the precepts guiding U.S. engagement and diplomacy.
First, we must have a common vision for the Indian Ocean that enhances economic growth, transparent development, and regional integration. Regional initiatives that prioritize accountability, open markets, and delivery of tangible benefits to citizens of the region will be the most sustainable.
Second, countries must be able to effectively counter security threats in the Indian Ocean as well as respond to humanitarian and environmental disasters. Through joint capacity building and exercises, we can share the security burden in this increasingly complex region.
Finally, we must support a principled regional architecture that unites us to support international standards, including freedom of navigation and the peaceful resolution of disputes. All nations have the right to freely fly, sail, and operate wherever international law allows.
[alert type="success or warning or info or danger"]Let's start with the economic imperatives. The Indian Ocean is at the fulcrum of global trade and commerce, with nearly half of the world's 90,000 commercial vessels and two thirds of global oil trade traveling through its sea lanes[/alert].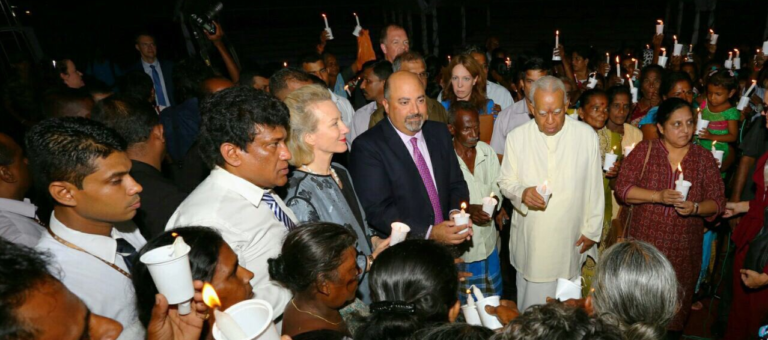 The region boasts some of the fastest-growing economies on Earth, and is home to a quarter of the world's population, 500 million of whom still lack access to reliable power.
We believe bolstering economic integration will lead to sustainable and inclusive growth. For example, if South and Southeast Asia reduced non-tariff barriers by 50 percent – an ambitious but attainable goal – increased intra-region trade would net $568 billion in increased GDP by 2030.
Already, American companies operate across the region, supplying everything from bottled drinks to airplane parts. In India alone, over 600 American companies have contributed to a 500 percent increase in FDI over the past two years. The United States plans to deliver over $600 million dollars of investment into Nepal's transportation and energy sectors, yet another sign that our commercial ties to the Indian Ocean are growing deeper by the day.
We are partnering with South Asian countries to develop legal and regulatory regimes that encourage transparent FDI, build resilient energy infrastructure, and connect budding entrepreneurs with the resources they need to develop their ideas. As President Trump and Prime Minister Modi underscored during their June summit, both India and the United States are committed to bolstering regional economic connectivity through transparent infrastructure development and responsible debt financing practices.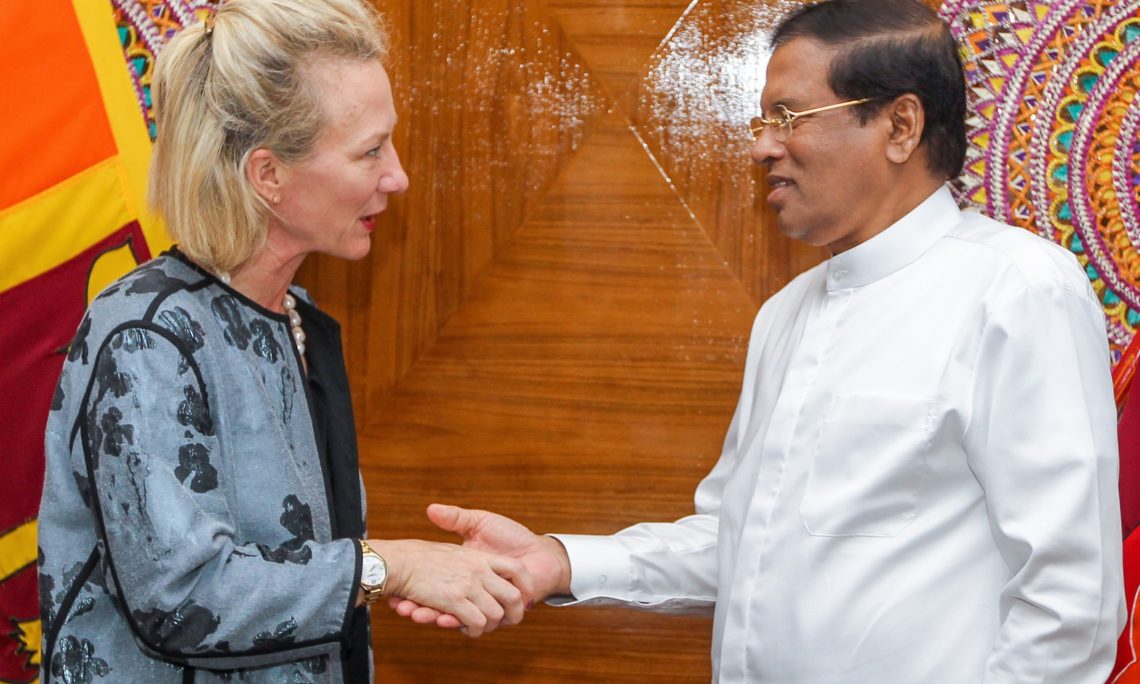 The U.S. is building partnerships through the Safe Ocean Network to combat illegal, unreported, and unregulated fishing, an issue threatening maritime economies around the world. This initiative encourages coordinated action to detect violations, enforce laws, and prosecute those engaged in illegal activities. More than 40 partners from around the world have joined the Safe Ocean Network, and we welcome every nation here to join.
In South Asia, our regional partners are doing their part. India is forging stronger trade and infrastructure ties with its neighbors through its Act East policy. In one example, Bangladesh, India, and Nepal are implementing a Motor Vehicle Agreement to allow free movement of goods and people across their borders.
We also commend progress in BIMSTEC and hope agreements on electricity grid connectivity and transport can be finalized before the next BIMSTEC Summit.
While the region offers unprecedented opportunity, it is also confronting a myriad of security challenges, including terrorism, transnational crime, trafficking-in-persons, and illicit drugs.
To combat these challenges, the United States has sought to improve intelligence-sharing among regional partners and improve capacity-building in areas like community policing, counter-narcotics, aviation security, and forensics analysis. There is also a critical need to expand engagement on maritime domain awareness. In the increasingly crowded maritime environment, the sharing of reliable information is the foundation for greater cooperation.
The United States is also committed to building the coast guard capacity of our Indian Ocean partners. Two weeks from today, Japan will be hosting the Global Coast Guard Forum, enhancing cooperation on maritime pollution prevention, law-enforcement, search and rescue, and many other issues. Every nation here is encouraged to attend.
Expanding naval cooperation is another priority for the United States. The U.S.-India-Japan MALABAR Naval exercise in July was our largest and most complex to date, involving over ten thousand personnel.
We are also expanding our navy-to-navy relationship with Sri Lanka, with our first-ever naval exercise set for October. With Bangladesh, we value our continued engagement through regular exercises like the Southeast Asia Cooperation and Training series.
We hope that one day in the not too distant future, all the navies of this region can jointly participate in exercises and coordinate maritime activities to build collective capacity and uphold international standards.
In order to realize our shared goal of an Indian Ocean region that is open, principled, and resilient, we will need a robust regional framework for bilateral and multilateral cooperation – one in which all states have a say and are invested in decision-making and outcomes. Regional partners must adhere to a common vision that:
Respects international law as reflected in the Law of the Sea Convention;
Supports an economic, political, and social linkages between South and East Asia;
Develops the region's humanitarian and disaster relief capacity through maritime exercises involving all Indian Ocean partners; and
Encourages Indian Ocean economies to embrace visa liberalization, competitive markets, and accessible medical and educational facilities.
Last Month, President Trump proclaimed that the United States is "committed to pursuing our shared objectives for peace and security in South Asia and the broader Indo-Pacific region."
This vision builds upon the Indian Ocean principles the President and Prime Minister Modi announced in June. Our desire for a common vision signifies our enduring commitment to this region and our shared goals of promoting peace, security, freedom of navigation, and a sustainable and open architecture across the Indian Ocean.
We invite every nation here to join in this common endeavor. And, through our collective leadership, we can be a model for the rest of the world. Thank you.