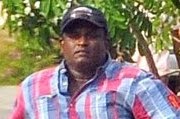 One of them- Mayor H,tota
The thug attack on visiting UNP MPs at Hambantota harbour is the responsibility of some ministers, ministry officials & heads of institutions, the Speaker said at the parliament on Thursday. He further added that he is very guilty on the fatal incident which took place at the Hambantota harbour , within the electorate Thissamaharama where he is the SLFP organizer.
He said that he firmly believes that opposition MPs should have a fair right to visit the government's development drives and monitor their activities as was practiced by himself when he was in the opposition. The speaker emphasised that everyone should admit the rights of opposition MP s and the incident should have been avoided.