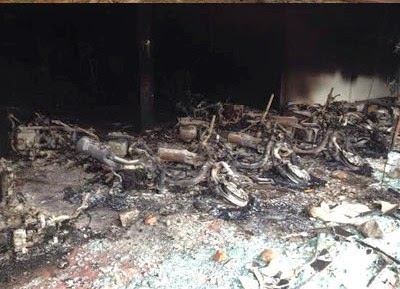 extensive damage to houses and shops
Strong and concerted action the urgent need
The Friday Forum is appalled at the violence in Aluthgama, Beruwala and other areas over the period June 14-16. Three deaths, an estimated 80 injured and extensive damage to houses and shops have been reported in the international and private media creating fear and tension in the country. We condemn these violent acts and call for the law to take its course with the perpetrators. We welcome the declaration of a curfew in the affected areas and the calls for restraint from all parties.
After sixty-six years as an independent nation state we have still not learned that neither majoritarianism nor aggressive identity politics will help us to forge national harmony in the plural society that we have inherited from our rich historical past. While extremism and demagoguery may be the price we have to pay for the democratic way of life we have, the rule of law demands that curbs be placed on organizations and individuals, whether from the clergy or laity, who preach hatred and advocate violence. Such organizations and individuals cannot be allowed to hold meetings inciting attacks on fellow citizens. It is ironic that those most vociferous in condemning the international investigation of our "internal affairs" should be the very forces whose conduct makes such investigation both inevitable and justified.
The Government's failure to firmly counter persistent trends of religious intolerance is irresponsible. The Presidential twitter and the vague report of a 'mechanism' being set up are weak responses to the incidents that have taken place which have the potential to escalate into a major conflagration. We call for stringent action to be taken against those who have flouted the law. We call upon the security forces to fulfill effectively and impartially their role in the protection of human life and property and the preservation of law and order. We call upon the Government and the Opposition, on religious and community leaders, on trade unions and other organizations and on groups of right- thinking persons throughout our land, to make strong and concerted national appeals for peace and harmony.