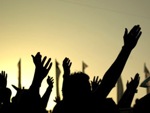 Last Friday, the price of a 12.5 kilogramme cylinder of LPG cooking gas was increased by Rs. 350. What cost the consumer earlier was Rs. 2046, will now cost Rs. 2396. A 400 gramme packet of milk powder which was Rs. 268 has been increased to Rs. 329. A bag of cement which was Rs. 715 has been raised to Rs. 785. These increases alone will come as a major blow to lower middle class consumers.
The rise in cooking gas means every cooked item like packets of rice, kottu rotty, hoppers, string hoppers and curries will go up in price. Yesterday, restaurateurs had raised prices to varying levels. A cup of milk tea with sugar was being sold at kiosks at Rs 50 and even more. Earlier, the increase in flour prices led to a price hike in bread and related products.
Since the end of last year, the upward revision of prices has continued. On November 23 last year the government depreciated the rupee by three per cent. However, on February 8, this year, the Central Bank stopped defending the rupee leaving it to slide vis-à-vis the dollar. Just this week, Treasury Secretary, Dr. P.B. Jayasundera declared that the economic fundamentals followed by the government have paid dividends. He said "the foreign reserves have topped the US$ 7 billion mark. The rupee would stabilise below Rs. 120 to the US dollar." Such a stabilisation would come when the government's "market and fiscal policy measures takes root," he said. A journalist asked why vehicle permits issued to politicians were raised from US$ 35,000 to US$ 50,000, Dr. Jayasundera replied it was "only a matter of a few hundred vehicle permits and it would not adversely affect the economy." He said by increasing the tax ratio on vehicle imports, the Treasury expects to save a minimum of US $ 700 million this year from an import bill of US $ 1700 million last year.
Economist and UNP parliamentarian Harsha de Silva told the Sunday Times, "The government tried to create an artificial situation during the past one and half years. They tried to show the currency (rupee) is strong and interest rates are low. Some people went on a spending spree using credit cards to buy TVs, fridges and other electronic items. It is now that the people have been hit by reality. Interest rates have gone up, credit card interest rate has gone up, loan rates have gone up and now the people are paying extra for the credit taken. They are having widespread consequences.
"Also the current cost of living index is not realistic. We are calling the government to recalculate the index in a realistic manner. The UNP has been warning about the unrealistic situation during the past one year. It now seems that the party has ended for the government. The government has to increase the salaries by at least Rs. 7,500 a month. The government has to change its attitude and look from where the growth will come. Unless the investors come into the country they will not be able to get over the situation. In 1977 and early 1991 many new industries came in, but now the situation is different."
Whether it is the government or the opposition that is right in their assessment of the economic situation is one key issue. However, there is another much bigger one that concerns most citizens of Sri Lanka who are not rich and not connected to influential politicians. They have to live within the means their limited incomes provide. They constitute the vast majority in this country. Yet, whilst they struggle to make ends meet in the midst of mounting consumer prices, politicians continue to have a field day. Dr. Jayasundera, who is a public official, cannot be faulted for raising the value of permits issued to politicians from US$ 25,000 to US$ 50,000. He is only acting on instructions and is unable to initiate such measures on his own.
That such increases occur when the people of Sri Lanka are undergoing immense hardships is proof that instead of austerity, there is more and more ostentation. Whilst luxury cars with higher engine capacity are being allowed to the politicians, those who already have them move around escorted by a number of bodyguards in a fleet of vehicles. With the Tiger guerrillas militarily defeated, that most politicians, if not all of them, do not face a "terrorist threat" is as obvious as night follows day.
Then, vast amounts of money are being poured on grandiose projects where cost factors are the least worry.
ST