Yesterday Sunday 21 August 2022, Minority Tamil people and human rights defenders and civil society activists of North and East regions of SriLanka came together and expressed their solidarity towards the remanded IUSF student protestors and civil society activists.
They stated , they know the pain and tears of the families of political Tamil prisoners and the families of enforced disappeared persons whose beloved ones were
arrested under PTA and permanently gone missing . Therefore the Tamil people do not want anyone to be detained under PTA.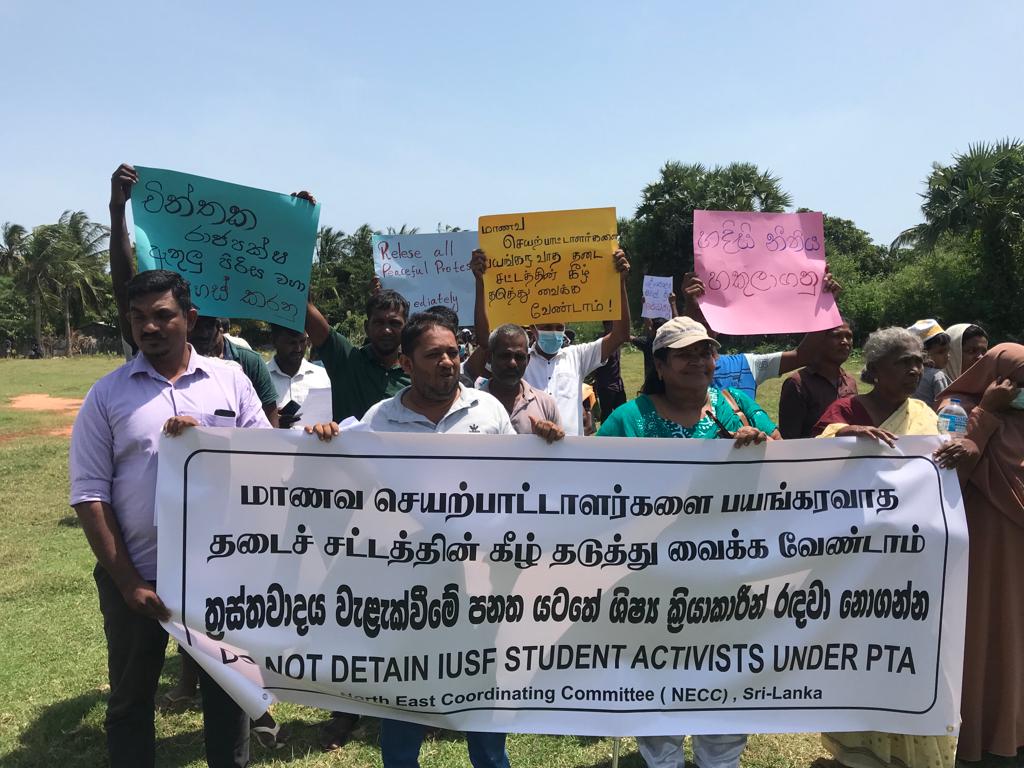 They also demanded that all peaceful protests be released immediately.
The protest was held in two locations respectively in Mannar in the North and in Trincomalee in the East.
Tamil protestors made an open appeal to President Wickramasinghe to not detain the IUSF student protestors under PTA and also requested to immediately release all peaceful protestors immediately.
The protests were organized by North East Coordinating Committee (NECC)