Tamil families of the disappeared rallied across the North-East today to mark International Day of the Victims of Enforced Disappearances. Families demonstrated in districts across the Tamil homeland and were joined by members of the public and Tamil politicians.
Relatives of the forcibly disappeared have been protesting on the streets across the North East for 1,289 days, demanding to know the whereabouts of their loved ones. It is estimated that between 60,000 -100,000 people were forcibly disappeared from the 1980's until the end of the armed conflict in 2009.
Despite various government pledges and mechanisms, the search for their loved ones continues.
Jaffna
Despite the heavy presence of the Sri Lankan police, hundreds of protesters marched through Jaffna town carrying placards that read "We do not accept the OMP" and "How can death certificate be issued for the people handed over alive?"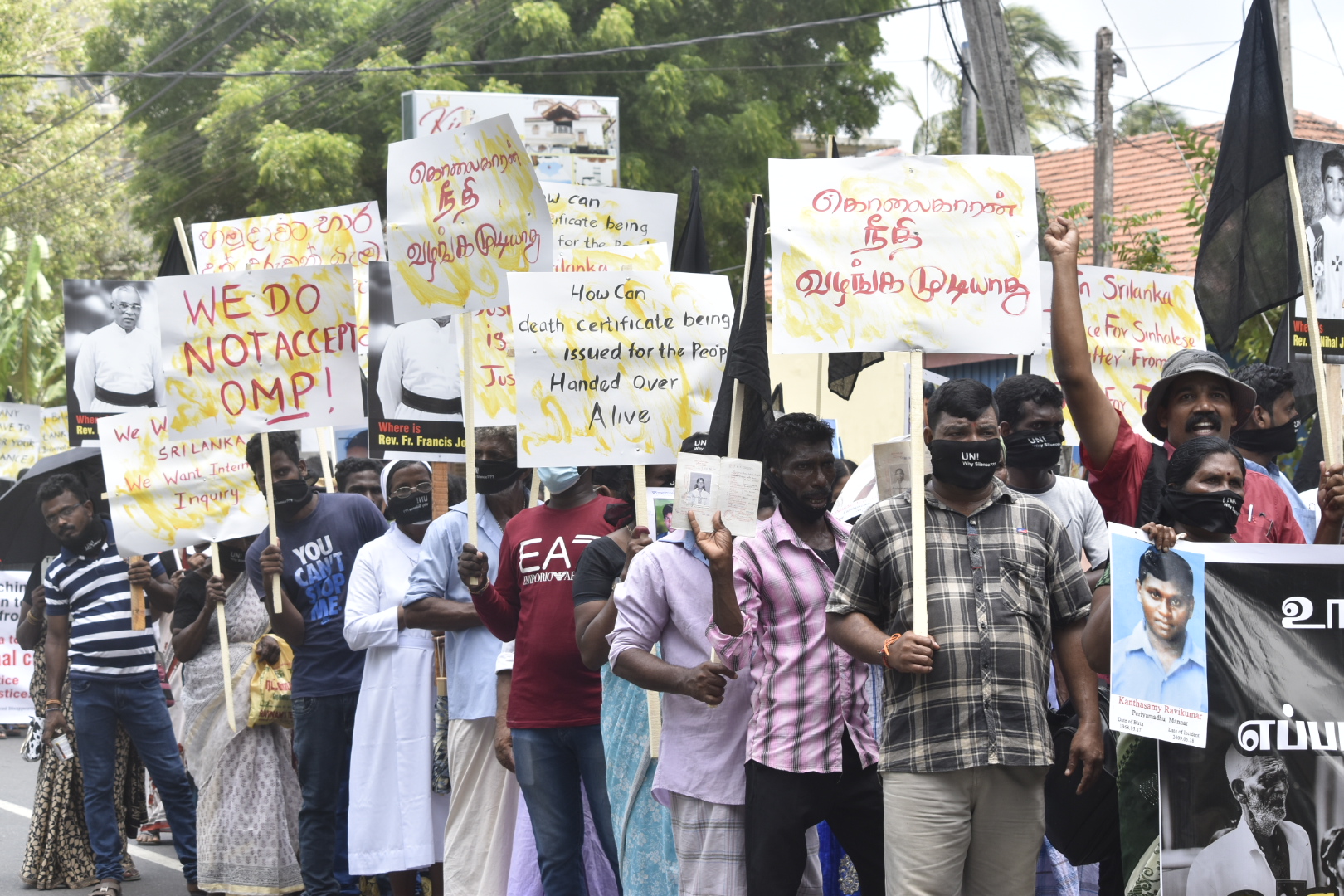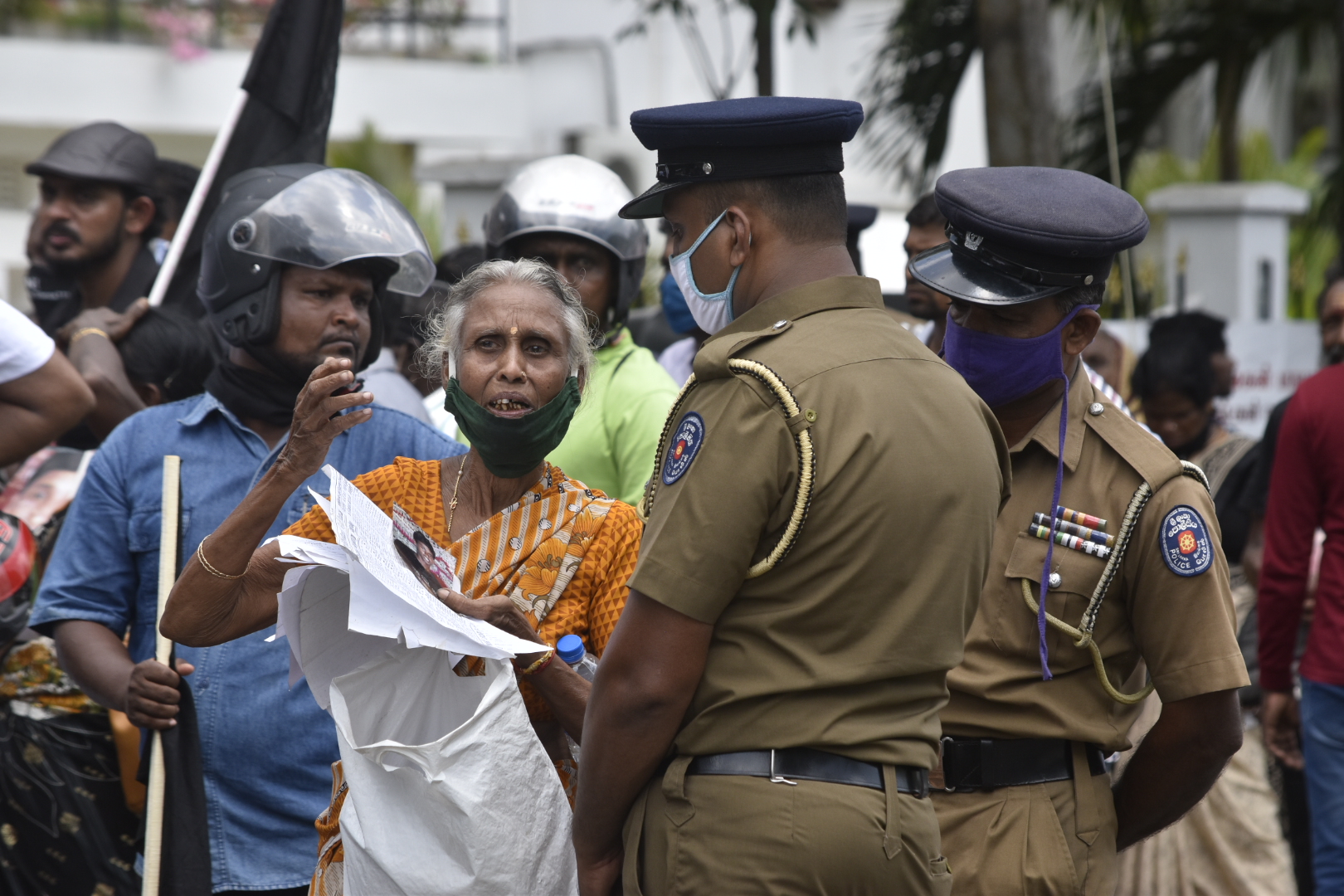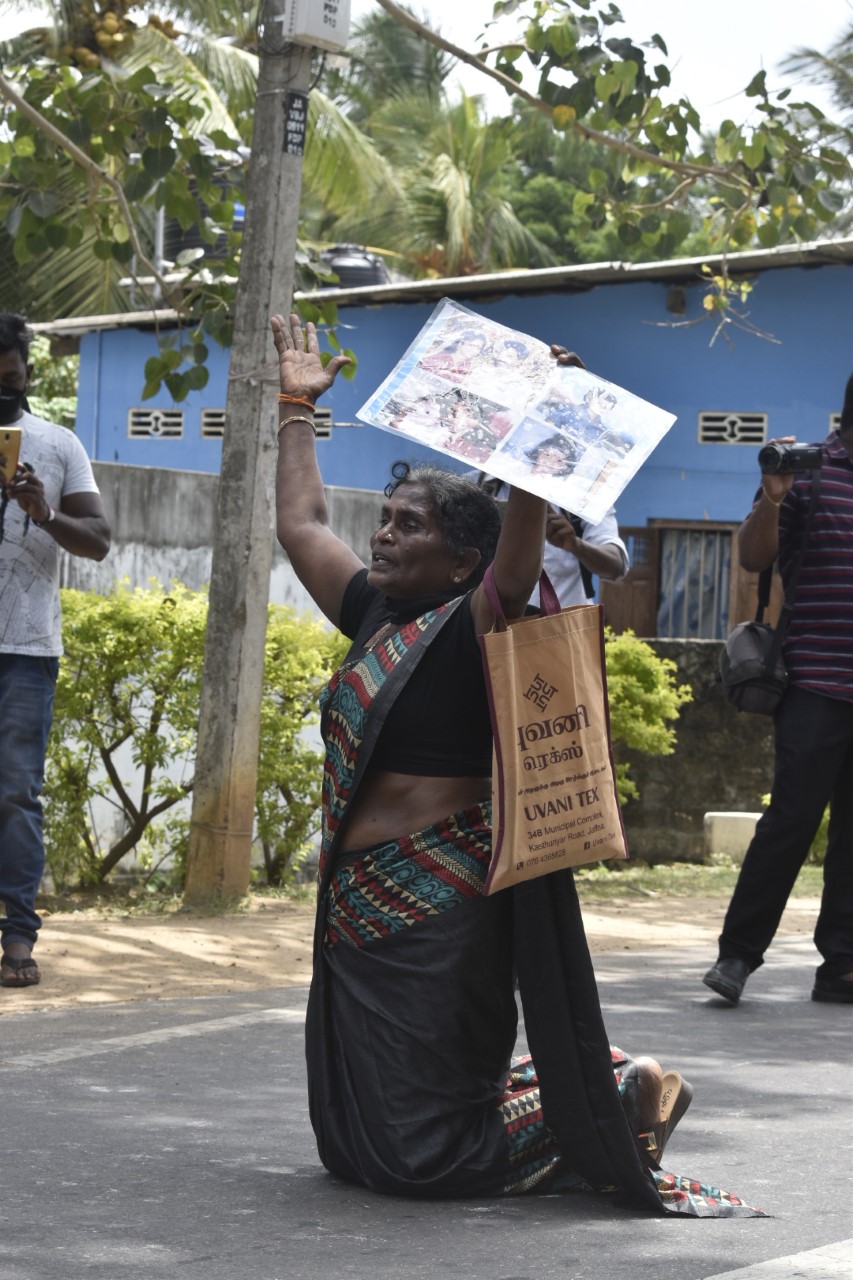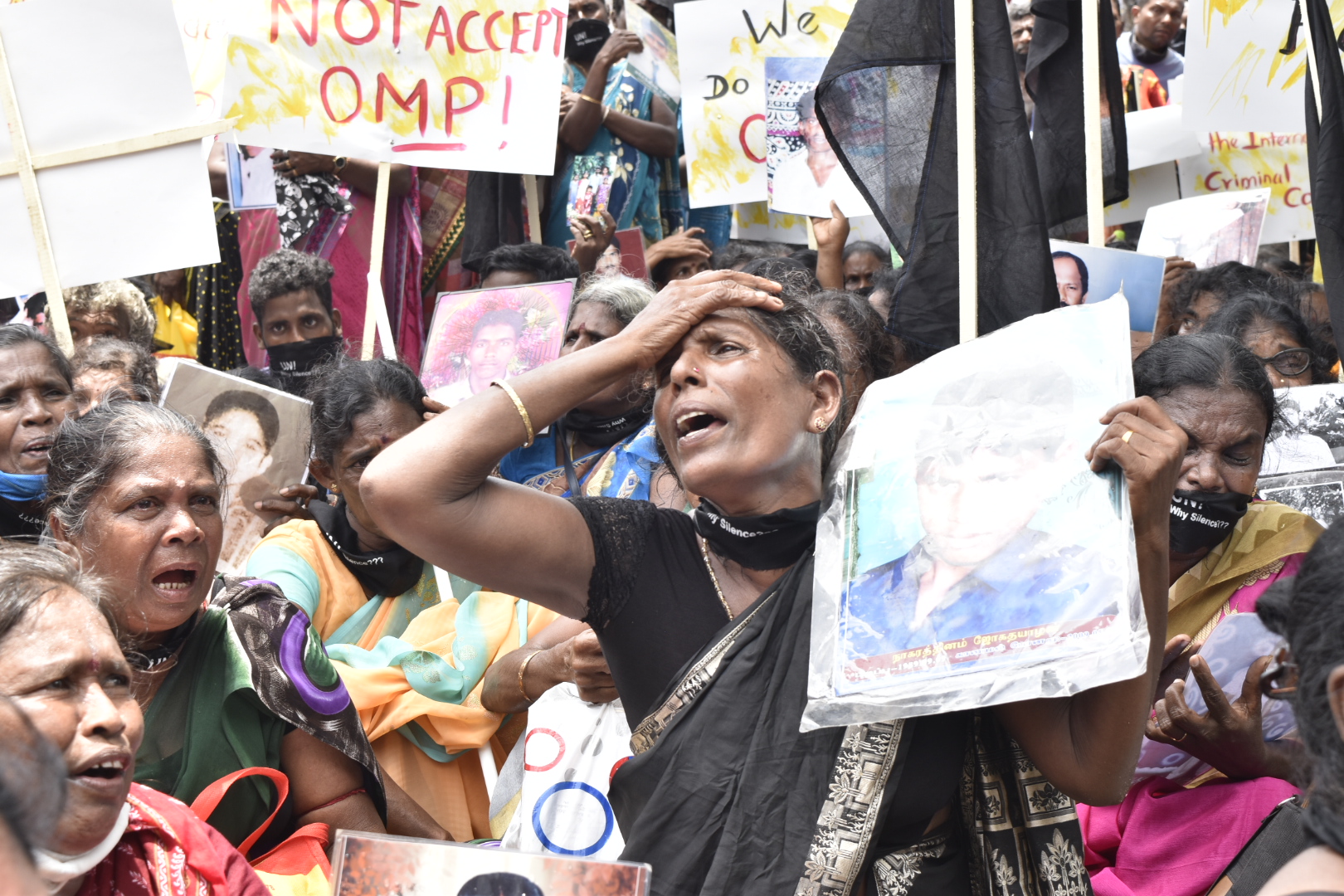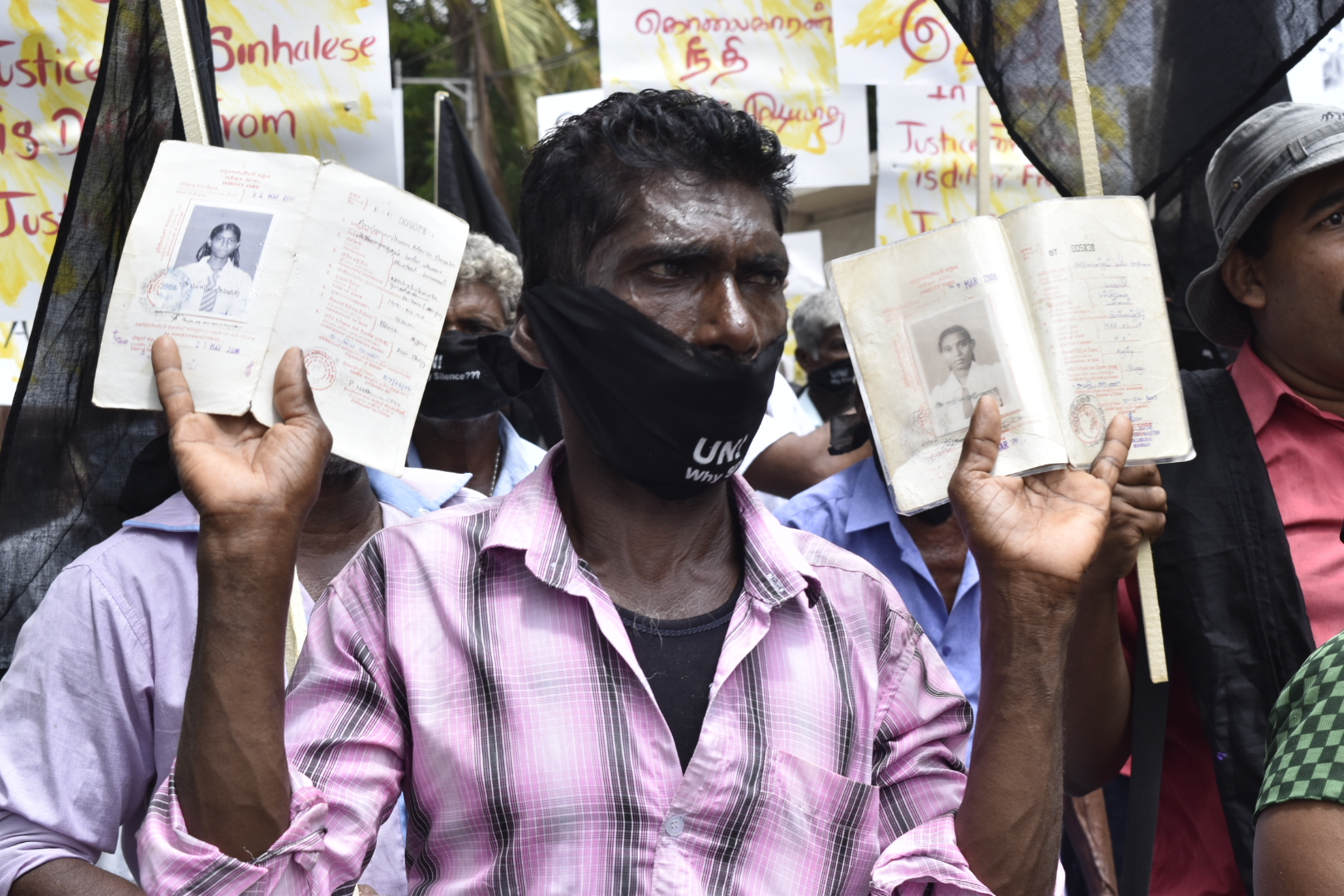 Batticaloa 
Protesters marched through Kallady bridge to Gandhi Park despite a court order imposed by the Sri Lankan police in an attempt to ban the protest from going ahead. TNA Batticaloa district parliamentarians and religious leaders also joined the march.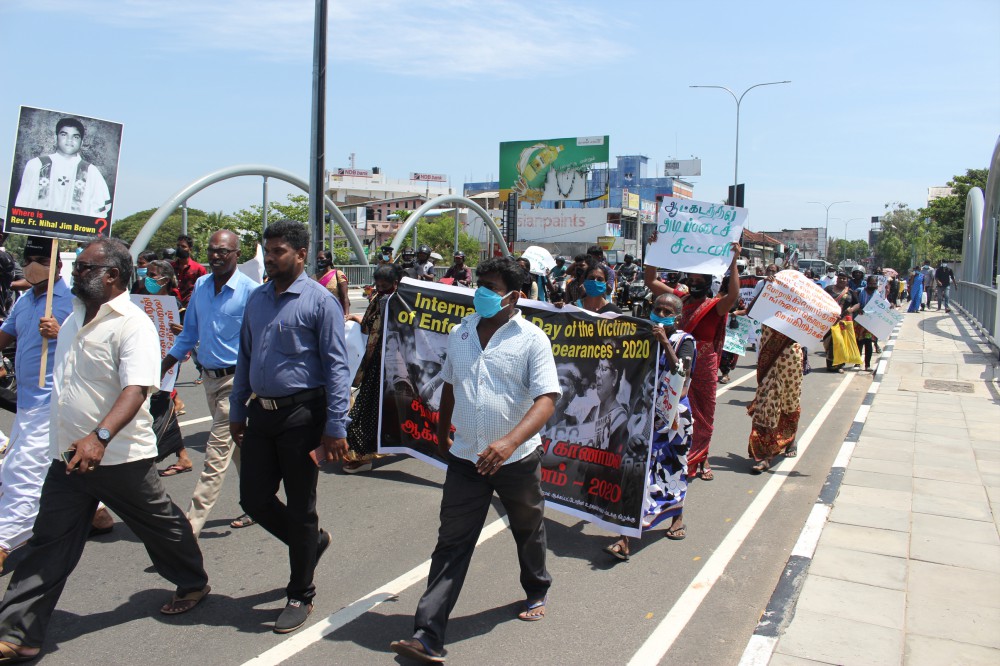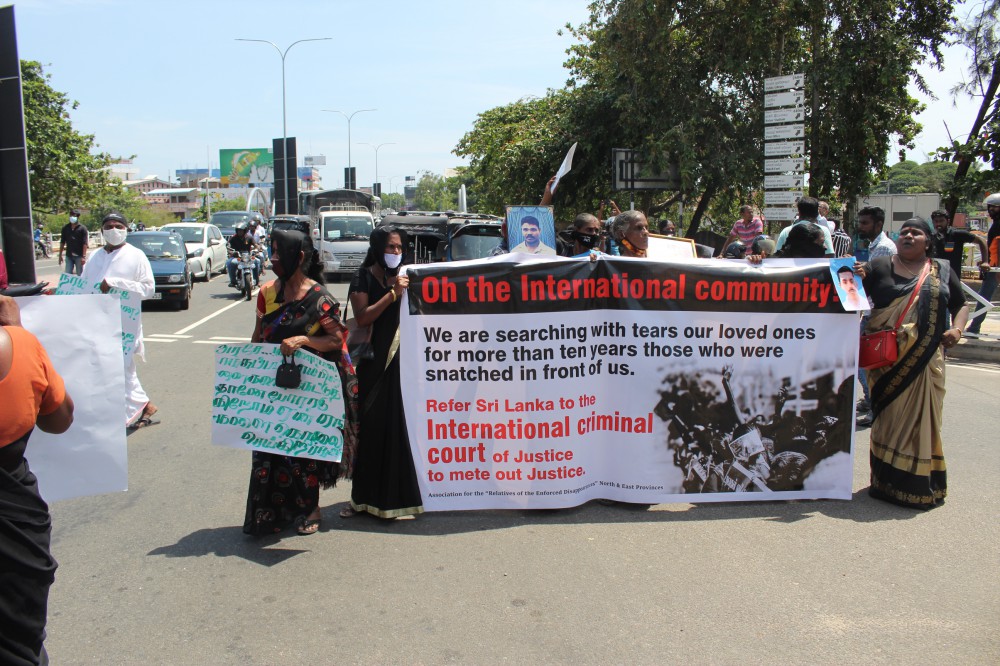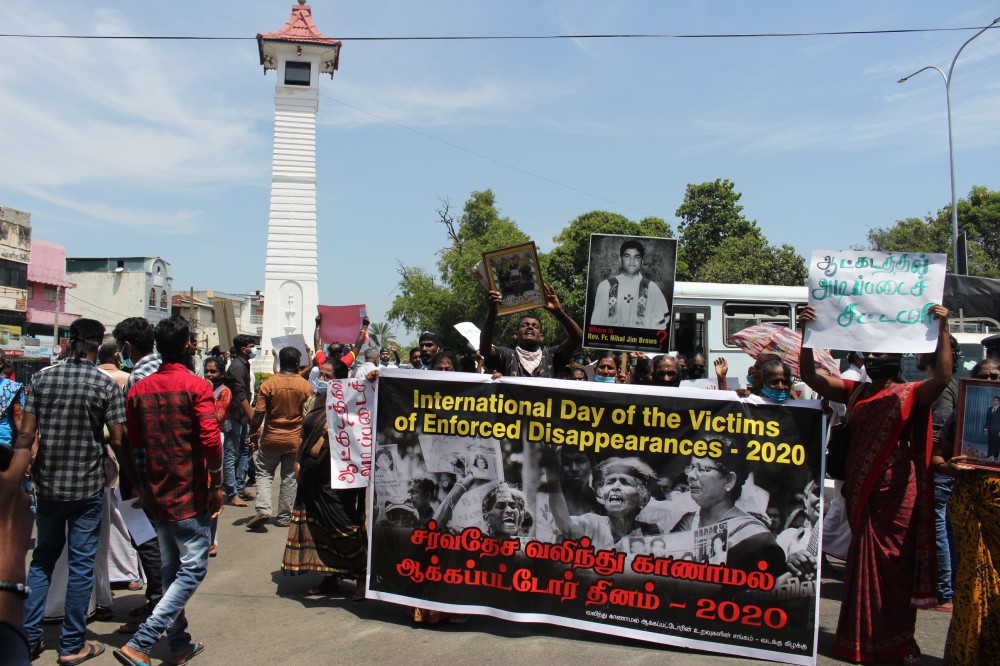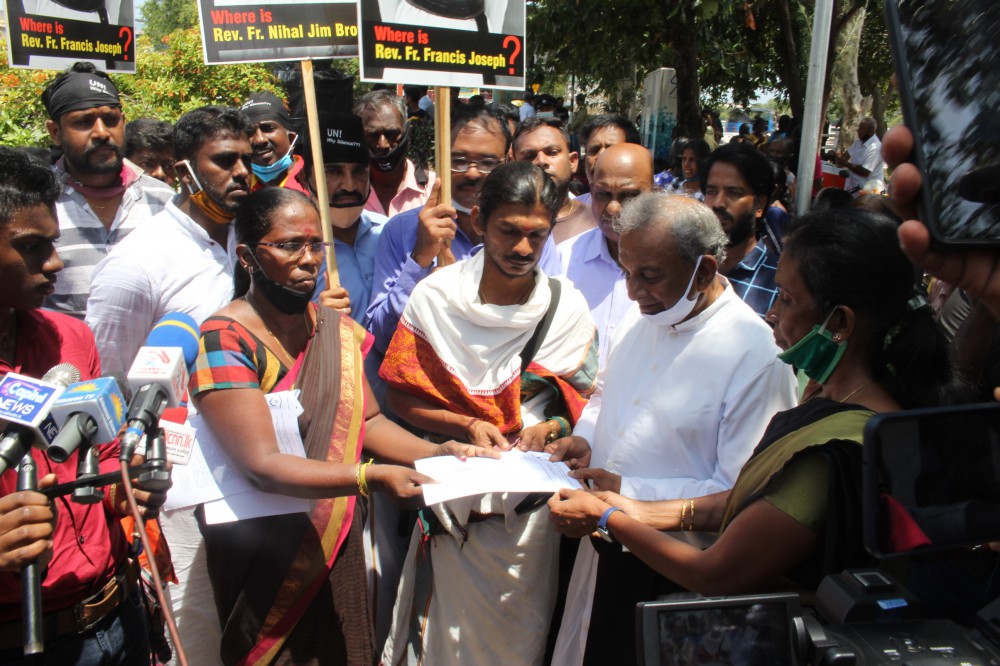 Vavuniya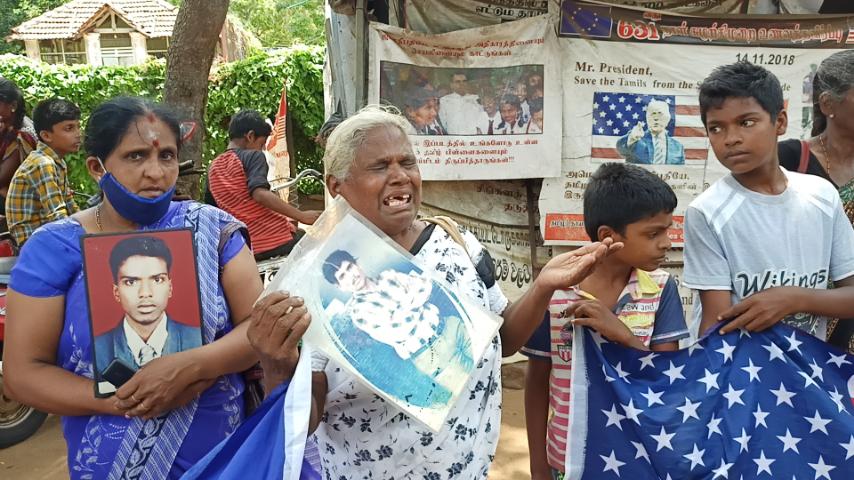 At the rally in Vavuniya, banners had slogans calling on the international community to "save the Tamils" from the Sri Lankan government.