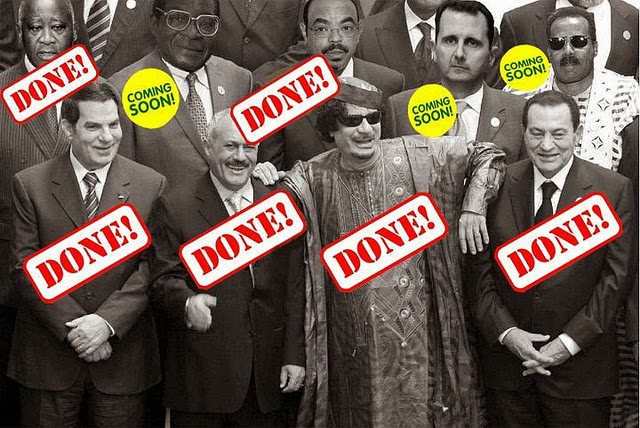 As a follow up to the events of the Arab spring, the Swiss cabinet has adopted a draft law on the freezing and restitution of illicitly acquired assets of politically exposed persons (PEPs).
The draft law is designed to be applied in cases where leading political figures enrich themselves through corruption or other criminal means and deposit these illicitly acquired assets in Switzerland's financial centre. It will now be debated by parliament.
Following the extension in January 2014 of the freeze on the assets of members of the entourage of ousted presidents Ben Ali of Tunisia and Hosni Mubarak of Egypt, the cabinet was legally obliged to submit the draft law to parliament before the summer recess.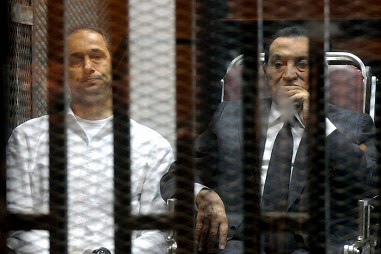 Former Egyptian president Hosni Mubarak (right) and his son Gamal (left) look on from defendants' cage inside the court room during a sentencing session in Cairo (Keystone)
The cabinet announcement came on the same day a Cairo court handed down prison sentences to former Egyptian president Mubarak and his sons Gamal and Alaa in a case involving the embezzlement of $14 million (CHF12.5 million) of public money.
Preventive freezing
The draft law contains provisions on preventive freezing for the purpose of temporarily securing PEPs' assets, and it lays down the conditions under which such illicit assets can be confiscated by a court within the framework of an administrative procedure, as well as the principles on which confiscated assets can be returned to the country of origin.
Over the past 25 years, Switzerland has restituted CHF1.7 billion in funds embezzled by dictators to their countries of origin. These include Ferdinand Marcos of the Philippines, Sani Abacha of Nigeria and Vladimiro Montesinos of Peru.
In connection with the events of the Arab Spring, the Swiss government issued several freezing orders against PEPs directly based on the constitution at the beginning of 2011.
In March 2011, parliament adopted a motion obliging the seven-member cabinet to create a formal legislative basis for the freezing of such assets.
The new draft law is the outcome of this process. It takes existing legislation and practice and reworks them into a single body of law.
Duty to report
The law provides for the possibility of taking targeted measures to support the country of origin in its efforts to recover illicitly acquired assets.
The draft law has also been considerably reworked on several points to take account of the comments and issues raised during the consultation procedure, according to the cabinet statement issued on Wednesday.
These concern in particular implementation of the duty to report with regard to frozen assets, the creation of a single point of contact with the Money Laundering Reporting Office Switzerland (MROS), and the exchange of information with foreign authorities.