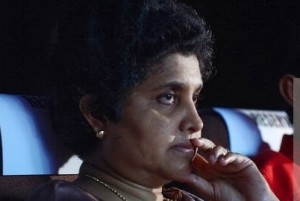 Dr. Shirani Bandaranayake.
Impeachment of Chief Justice:SC denies foreign lawyers, HR group permission to appear
The Supreme Court yesterday refused applications by the Commonwealth Bar Association and the Bar Human Rights Committee of England and Wales. They had sought to appear as amici curiae to inform Court on the Constitutional Act of 2005 of the UK, which refers to the removal of judges.

The Supreme Court held that they were foreign institutions and their interventions were not needed. Dr. Sunil Cooray appeared for them. Those applications did not relate to the questions of law before the Court, the Supreme Court said.
Attorney General Palitha Fernando, PC, in his submissions to the Supreme Court, said that the Attorney General had the right to be heard in any proceeding before the Supreme Court, according to Article 134(10) of the Constitution of Sri Lanka.
The AG is the appellant in the appeal argued in the Supreme Court, challenging the decision of the Court of Appeal, which quashed the findings of the Parliamentary Select Committee which recommended the impeachment of the then Chief Justice Dr. Shirani Bandaranayake.
The respondent, Dr. Bandaranayake, argued that AG was not a party in the Court of Appeal and, therefore, could not appeal to the Supreme Court.
The appeal was heard before a five-judge bench of the Supreme Court comprising Justices Saleem Marzook, Chandra Ekanayake, Sathya Hettige, Eva Wanasundera and Rohini Marasinghe.
M. A. Sumathiran appeared for Dr. Bandaranayake cited as a respondent in the appeal filed by the Attorney General.
Attorney General Palitha Fernando, PC appeared with Deputy Solicitors General Shavindra Fernando, Sanjay Rajaratnam, A. H. M. D. Nawaz, Janaka de Silva, Senior State Counsel Narin Pulle and State Counsel Monohara Jayasinghe.
October 23, 2013,
By Chitra Weerarathne/ IS