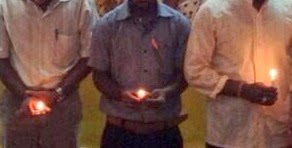 Tamil nation remembers Mullivaikal massacre 5 years on, amidst military ban
Students at University of Jaffna commemorate Mullivaikkal massacre 5 years on, amidst death threats and military ban. In commemorative events across the North-East and the world, the Tamil nation marked 5 years since the massacre of tens of thousands at the end of the armed conflict on May 18th 2009.

Remembrance events took place in the North-East in amidst a military ban and overwhelming military presence across the Tamil areas.
Tamil media and political parties were targeted on the morning of May 18, as heavily armed troops surrounded the offices of Uthayan, Thinakkural newspapers, the Tamil National People's Front (TNPF) and the Tamil National Alliance (TNA).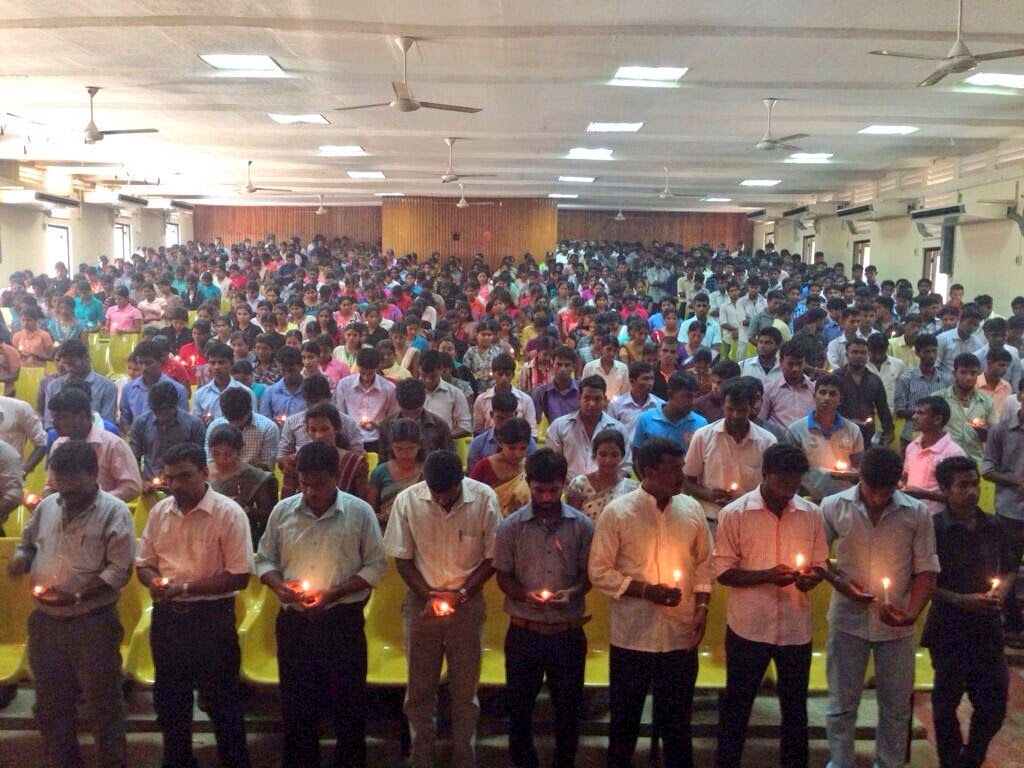 Uni students commemorate the dead Photograph @Uthayarasashali
Attempts by mourners to say prayers for the dead within temples were also stopped, as armed troops surrounded Nallur and Keerimalai temples, blocking off access to Tamils.
Earlier in the week the military banned all temple events and public gatherings to commemorate the dead, stating that no bells should toll on May 17 and 18.
The University of Jaffna was ordered shut earlier this month, prompting widespread condemnation from students and staff. Attempts by students to donate blood as an act of remembrance were also stopped, as troops blocked access to the blood donation centre at Jaffna Teaching Hospital.
Defying the military however, Tamils in the North-East mourned their loss in private events of mourning, alongside thousands in the diaspora set to attend events in capital cities worldwide.