Image: Shanmugam Thavaseelan.
Sri Lankan police have summoned Tamil Guardian's Mullativiu correspondent Shanmugam Thavaseelan for questioning.
The journalist is being summoned with regards to an incident on June 16, where allegedly intoxicated Forest Department officials assaulted at least three Tamil men.
The incident occurred after the owner and driver of a vehicle in Mullaitivu was stopped by Forest Department officials, who had attempted to confiscate the vehicle and detain the Tamil men inside it.
The men, suspecting the officials were intoxicated, instead agreed to drive the vehicle to Oddusuddan police station. There police officers reportedly advised them to co-operate and directed them to the Forest Department office in Mulliyavalai.
As the office, the Tamil men, who had also alerted a relative to also come to the office, were assaulted by the Forest Department officials.
As friends and families of the Tamil men, who were worried they had not yet been released, gathered outside the office, concerns began being raised over their welfare. As the crowd grew, Sri Lankan police officials arrived. Despite local pleas to investigate, the police dispersed the crowd and instructed them to file an official complaint if they had any concerns.
The next day, as an official police complaint was filed by locals, one of the three men, was admitted to Mullaitivu hospital with severe injuries from the assault. The Tamil driver and owner of the vehicle were eventually released on bail.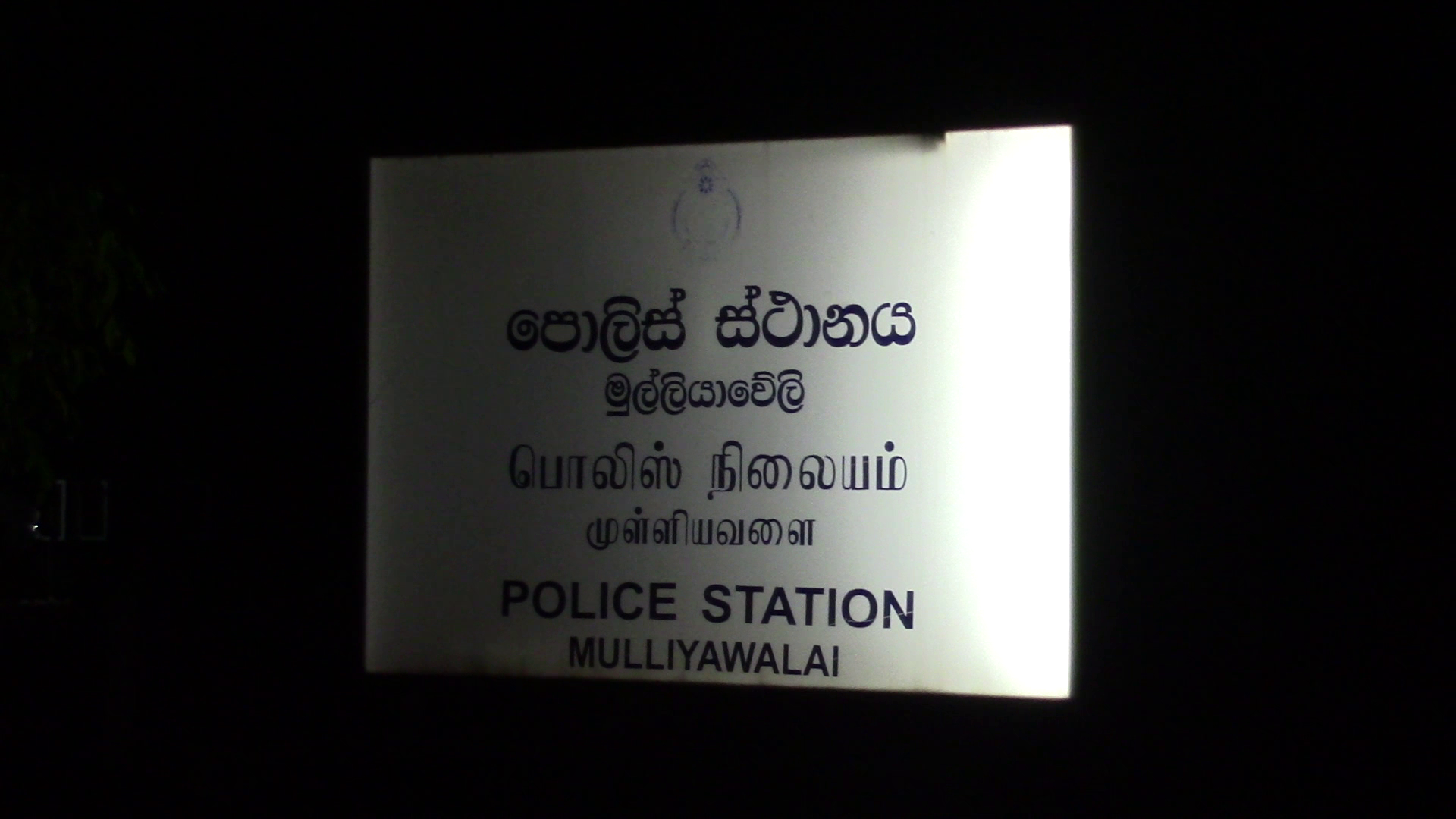 Thavaseelan, who was covering the incident, only received word that a complaint had been filed against him weeks later. The Forest Department officials allege he has been spreading "false news" regarding the incident.
On Tuesday evening, the officer in charge of Mulliyavalai police station called Thavaseelan personally and summoned him to attend for questioning that day.
An investigation remains ongoing.
Thavaseelan, who is correspondent for this paper, has previously faced intimidation and harassment from the Sri Lankan state, when he was arrested by Sri Lankan authorities last year after a navy officer alleged he had been assaulted by the journalist – an accusation which the journalist firmly denies. Witnesses state that the navy officer had been threatening and photographing protesters at the disappearances rally that Thavaseelan had been covering at the time. The prominent Mullaitivu-based journalist was subsequently arrested and brought before the courts, as well as being summoned by Sri Lanka's Terrorism Investigation Division (TID) for questioning in Colombo.
In 2018, the military admitted to detaining and questioning Thavaseelan, whilst he was reporting on the army's plans to appropriate land in Mullaitivu last month.
08 July 2020 TG