File photo of Sri Lankan military patrol.
Sri Lankan security forces have arrested more than a dozen Tamil youth on charges of attempting to "regroup the LTTE," as a military crackdown took place in the North this week.
Amongst those arrested is a 17-year-old Tamil child, reports the Sunday Times. ( See the story below)
25-year-old Navaratnam Dilaksan was another Tamil youth arrested on Monday, by the Sri Lankan authorities. Dilaksan's brother is forcibly disappeared and he has taken part in several protests demanding information on his whereabouts.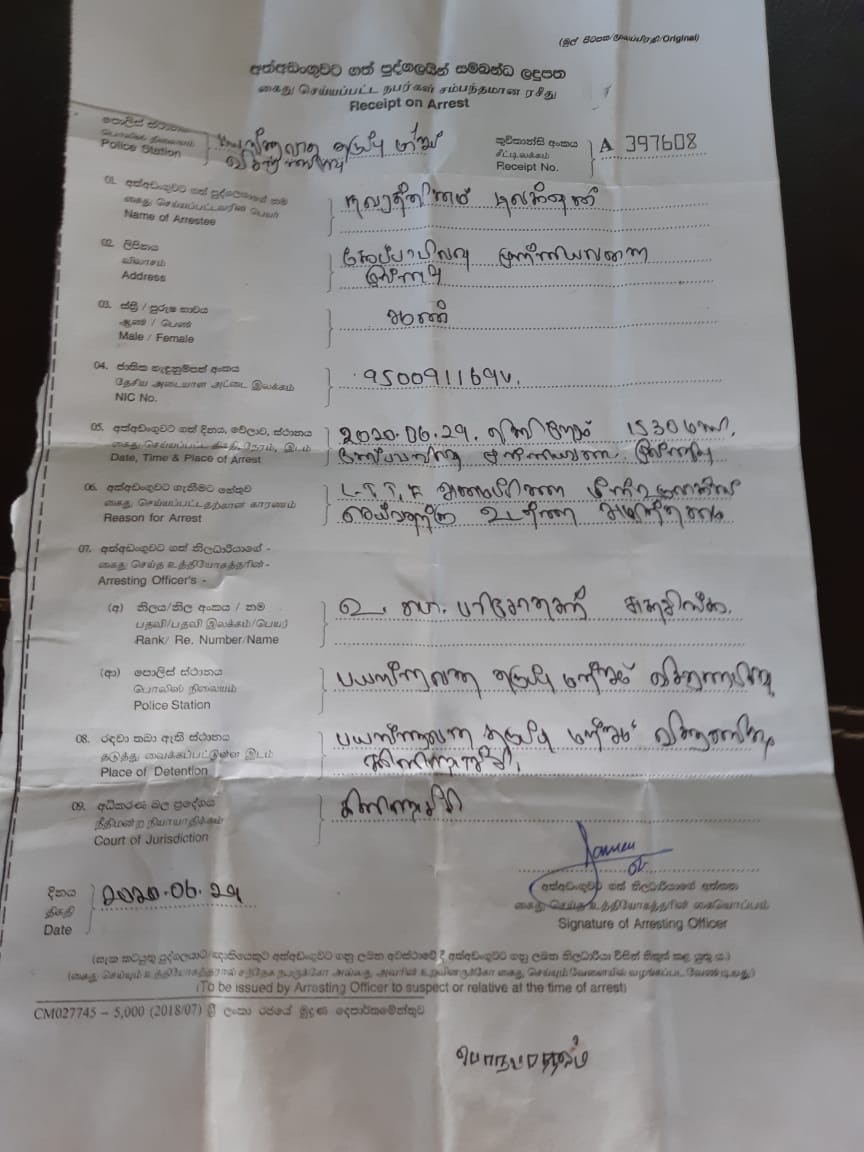 An arrest sheet alleges that he was attempting to revive the LTTE, which was militarily defeated by the Sri Lankan state more than 11 years ago, in an offensive that massacred tens of thousands of Tamils at Mullivaikkal.
Sri Lankan security forces have carried out an increasing number of raids across the North-East, with as many as 22 people arrested under similar charges in recent weeks. The raids have been accompanied by a rise in state violence, with several incidents of police brutality and a Tamil man shot dead by the Sri Lankan army last week.
Meanwhile, the military presence in the region has increased with more checkpoints being set up across the Tamil homeland.
22 persons arrested from Kilinochchi for attempting to revive LTTE
 30 June 2020
At least 22 persons have been taken into custody  from Kilinochchi  in recent weeks by police under the charges of attempting to revive the currently defunct Liberation Tigers of Tamil Eelam (LTTE) in the country, a senior official from Human Rights Commission of Sri Lanka (HRCSL) said indicating complaints lodged by families of the detainees. '
Among the arrested persons, a 17 year old child was also reportedly taken into custody by the police. The family of the child brought to the attention of the HRCSL by submitting the birth certificate of the detained child. Last week alone, at least five persons were taken to custody under similar charges.
The arrested persons are yet to be produced before the Courts, the official said.(N.L)