The Sri Lankan military harassed and photographed Tamil National People's Front (TNPF) members preparing Maaveerar Naal site in Point Pedro.
Armed and masked soldiers wrote down licence plate numbers and threatened TNPF members despite, Point Pedro Magistrate Court dismissing applications filed by state police seeking a ban on Maaveerar Naal events, on Monday.
TNPF members reported that as they returned to their respective vehicles, soldiers on motorcycles threatened to follow their cars.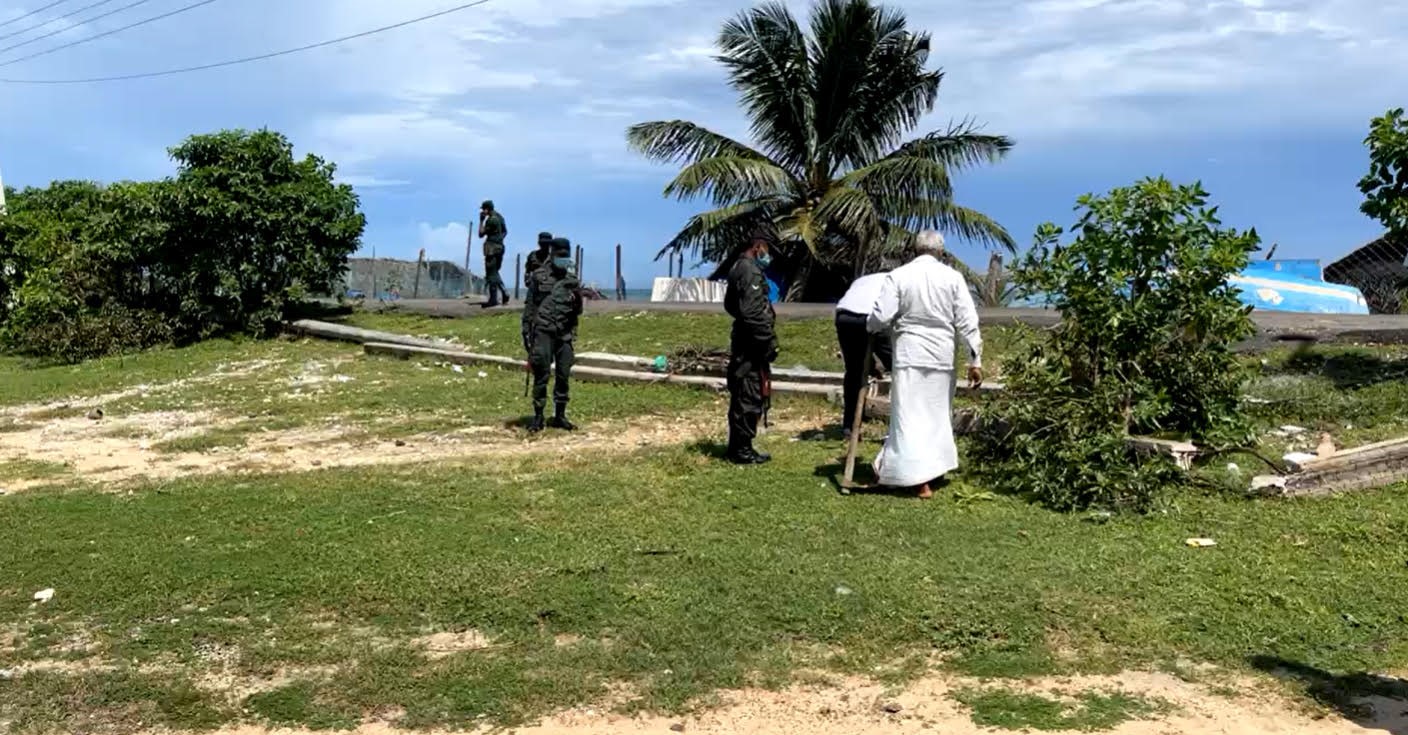 TNPF MP Selvarajah Kajendren who was arrested for commemorating the death of Lt Col Thileepan in September was also present during the incident. At the time, Jaffna courts banned  the commemoration of Thileepan's sacrifice following a request from the Sri Lankan security forces.
The latest incident comes amidst several activists and politicians from across Tamil parties, reporting an increase in surveillance and intimidation by Sri Lankan security forces ahead Maaveerar Naal.