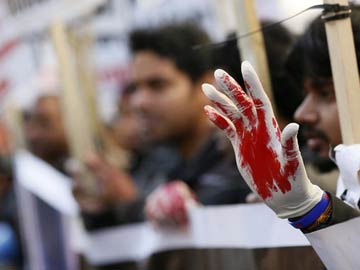 Sri Lanka war dead count improper: Tamil party
Colombo: Sri Lanka's main Tamil party today said a census to ascertain the number of dead and disappeared in the country's nearly three-decade-long civil war was not being conducted properly.
"We feel that the census is not being properly conducted," said M A Sumanthiran, a senior leader of the Tamil National Alliance (TNA).
TNA's grassroots representatives in the former conflict zone were of the opinion that the census was not being done in the right manner, he said.
In September, the TNA swept the first polls held in the Tamil-majority Northern Province after 25 years.

The government announced late last month that the statistics office would conduct a nationwide census "to assess the human and property damages" that occurred during nearly three decades of conflict with Tamil Tiger rebels.
The census, set to be completed in six months, would seek detailed information on deaths, missing persons, injured, disabled persons and damage to property.
It will cover the period between 1983 and May 2009 and over 14,000 villages across Sri Lanka.
Another government census conducted last year in former battle zones in the country's north said over 8,000 people were killed and another 6,350 had gone missing during the conflict.
The government has faced accusations from international rights groups that some 40,000 Tamil civilians were killed in the final phase of the military campaign against the Liberation Tigers of Tamil Eelam (LTTE) that ended in May 2009.
Sri Lanka has dismissed such figures as exaggerations at the behest of pro-LTTE diaspora in the West.
The current census is being conducted as the government is keen to come out with true statistics of the conflict and has nothing to hide, census officials said.
Reuters photo -A Tamil demonstrator holds up a hand as they wear a glove covered with fake blood during a protest near the Commonwealth Secretariat in London.