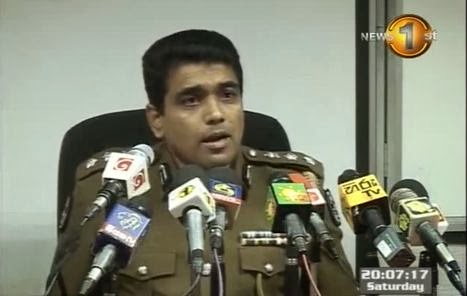 SSP AJith Rohana: A UPFA policeman
The UNP today demanded the immediate resignation of the Police Media Spokesman, accusing him of issuing statements favoring the ruling UPFA regarding the arrest of a UNP candidate, ahead of Provincial polls. UNP Western Provincial Council candidate Royce Fernando was arrested last week in connection with an armed robbery which had taken place in Negombo recently. The United National Party says that Police Spokesman SSP Ajith Rohana had strongly criticized the party for giving nominations for Fernando to contest the forthcoming election and the illegal activities of public representatives.
The UNP called for an impartial investigation into the incident and to refrain from using the incident to gain political advantage.
In a strongly-worded statement issued today, the UNP accused the Police Spokesman of attempting provide political benefits to the government and United People's Freedom Alliance (UPFA), thorough the incident.
This is an occasion where the post of Police Spokesman has been used in a very shameless manner to fulfill the needs of the ruling party, it said.
The statement made by the spokesman even before legal proceeding regarding Royce Fernando have been completed raises doubt as to whether the investigation would be carried out in a fair and just manner, the UNP said.
The party further says that the Police Spokesman's politically motivated statement has scarred the entire police service and is a violation of all ethics in the public service.