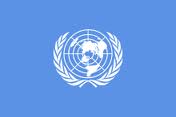 UN agencies in Sri Lanka remain hard pressed to continue with humanitarian assistance to war affected people in the North due to lack of fundings, a UN official said. he UN office in Colombo, in its Joint Plan for Assistance to the Northern Province, appealed for US $ 147 million to carry out humanitarian assistance in terms of food supply and livelihood support. However, only 18.4 percent of this appeal had been funded by August 10, 2012. Besides, two million US dollars had been pledged.

A top UN official told the Daily Mirror on condition of anonymity that such appeals were funded satisfactorily for a few years, but now donors appeared to be less interested in funding Sri Lanka. The official said further assistance was needed from donors to address various issues in resettled areas.
"Five years ago, the appeal was funded upto 70 per cent. Later, it dropped to 50 per cent and 30 per cent. It has now fallen to an all-time low of 18.4 per cent," the UN official said.
At the end of a three-day mission to Sri Lanka, John Ging, Director of Operations for Humanitarian Assistance at the UN office, praised the significant progress made by the country since the end of the war in May, 2009.
The UN office in a media statement said Mr. Ging expressed his support for continued partnership with the authorities, at all levels, to jointly agree upon and meet the remaining humanitarian needs. He also welcomed the commitment of the Government in addressing durable peace and development issues through the Lessons Learnt and Reconciliation Commission (LLRC).
"The scale of what Sri Lanka has accomplished over the past three years– the pace of resettlement and the development of infrastructure – is remarkable and clearly visible," said Mr. Ging, in Colombo. (Kelum Bandara)
DM