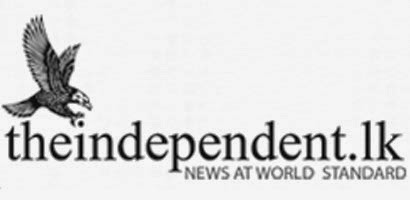 Internet Service Providers – Dialog and Etisalat has imposed an access control over the news website www.theindependent.lk within the country. The block has been imposed in the same manner in which our website – Sri Lanka Mirror was blocked by these two ISPs before a complete access control was imposed within the island.
On inquiring from the Customer Care services of these two ISPs over the inability to directly access www.theindependent.lk from their internet connections, we were directed to the companies' engineering units.
They were unable to offer us a proper explanation and attempts to contact higher officials of these companies too, were unsuccessful.
Speaking to the website's Editor – Subhash Jayawardena, we learnt that he too was unable to contact higher officials of these companies.
He added that a complaint will be lodged with the Telecommunications Regulatory Commission on this regard.
Mr. Jayawardena also cites recent exposés on corrupt politicians and businessmen being published on the website as the reason behind the block.
He adds that although 1 1/2 years have elapsed since the website has applied to be registered with the Ministry of Mass Media and Information, they are yet to receive a response from the ministry