Several members of the Northern Provincial Council marked the deaths tens of thousands of Tamils, in the run up to May 18, the day the armed conflict between Sri Lanka and the Liberation Tigers of Tamil Tigers ended.
Declaring the days between May 12 and 18 as remembrance week, NPC members on Tuesday travelled to Mullivaikal, on the coast of Mullaitivu, to remember the dead.
According to sources, police and intelligence officers behaved in an intimidating manner, suddenly amassing at the location, but did not cause any disruptions.
NPC councillors MK Sivajilingam, Antony Jeganathan, T Ravikaran, former NPC member Mary Kamala Kunaselan, Valimamam North Regional Council Deputy Chairman Sajeevan and Valvettithurai Municipal Council member Karunanantharajah lit a memorial lamp on the Mullivaikal beach, which was the site of thousands of deaths in the closing stages of the armed conflict, after the Sri Lankan army incessantly shelled civilians in its self-declared no fire zones.
University of Jaffna
Students in the University of Jaffna also marked the run-up to the May 18 remembrance day.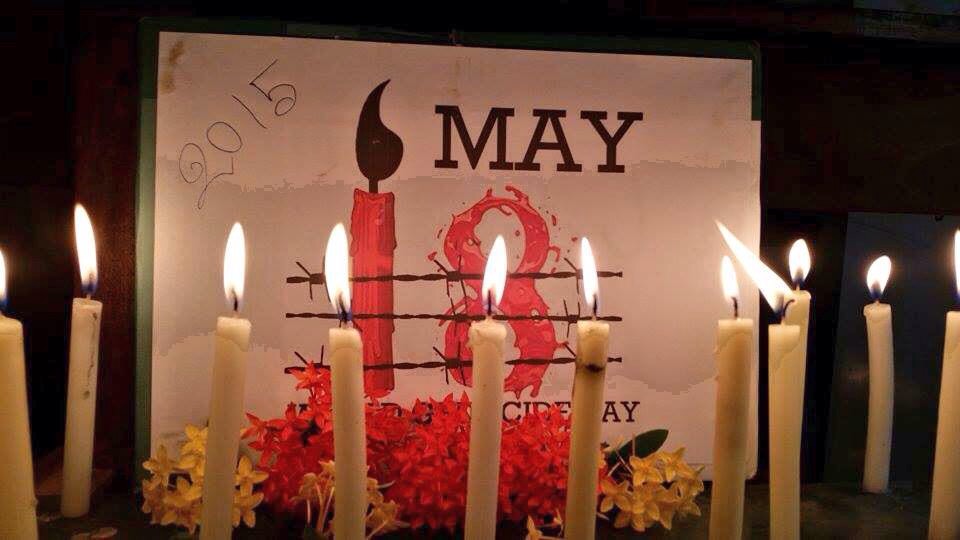 (Original Caption: Beginning of Mullivaikal remembrance week marked, under watch of security forces )
Tamil Guardian