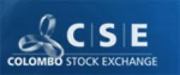 Sri Lankan share prices fell 1.76 percent on Thursday, as investors took a cautious approach following, a payment default by state-run National Savings Bank PLC (NSB) brokers said. NSB, the island's largest savings bank, bought a 13.00 percent stake in The Finance Company PLC, but failed to pay the settlement bank, Sampath Bank.

While the treasury chief has ordered a full-scale probe into the purchase, the main opposition United National Party urged the government to dismiss NSB Chairman for having executed the purchase at a steep premium.
In a public notice on Thursday, NSB said they opted not to settle the 329 million rupee payments after President Mahinda Rajapakse suspended the deal.
Rajapakse, is also the island's finance minister. The Securities and Exchange Commission of Sri Lanka, who are also probing the issue, have sought explanations from Taprobane Securities, the broker who executed the transactions on behalf of the buyers and sellers.
The benchmark All Share Price Index, fell 92.85 points to 5,163.94 while the liquid Milanka Price Index was down 69.85 points to 4,644.44.
Thursday's turnover was a modest 403.27 million rupees of which foreign buying accounted for 162.86 million rupees and foreign sales 52.34 million rupees.
Conglomerate John Keells Holdings PLC dominated trading in terms of turnover, but fell 2.00 rupees to 197.90 rupees on volumes of 399,466 shares.
Aitken Spence Hotels, with properties in Sri Lanka and the Maldives, came a close second on volumes of 426,061 shares. The counter ended flat at 70.00 rupees.
Colombo Land PLC edged up 80-cents to 36.20 rupees on trades of 568,120.
The Finance Company, saw its share price fall 3.60 rupees to 25.20 rupees
LBO