If Tamils demanded devolution then "a river of blood will flow in the North and East," warned a group of extremist Sinhala Buddhist monks as they reacted to the release of the Tamil National Alliance (TNA) manifesto.
"Devolution means secession," said the monks, in remarks reported by Kalaikathir. "It means a separate state. A solution through devolution would divide Sri Lanka."
"We will not allow the Tamils to find a solution through devolution. If they demand a separate state again, a river of blood will flow in the North and East."
Amongst those who made the comments was Galagoda Aththe Gnanasara, the General Secretary of the Bodu Bala Sena (BBS), an organisation accused of racially charged hate campaigns.
"The Tamils have to willingly cooperate with the government and the Sinhalese during the Rajapaksas' reign," the extremist monks continued. "This is a Sinhala-Buddhist state. Therefore, we call upon the Tamils to not stray away but instead travel alongside the Sinhalese."
They went on to state, "the Tamil people and politicians should stop functioning the way Prabhakaran did".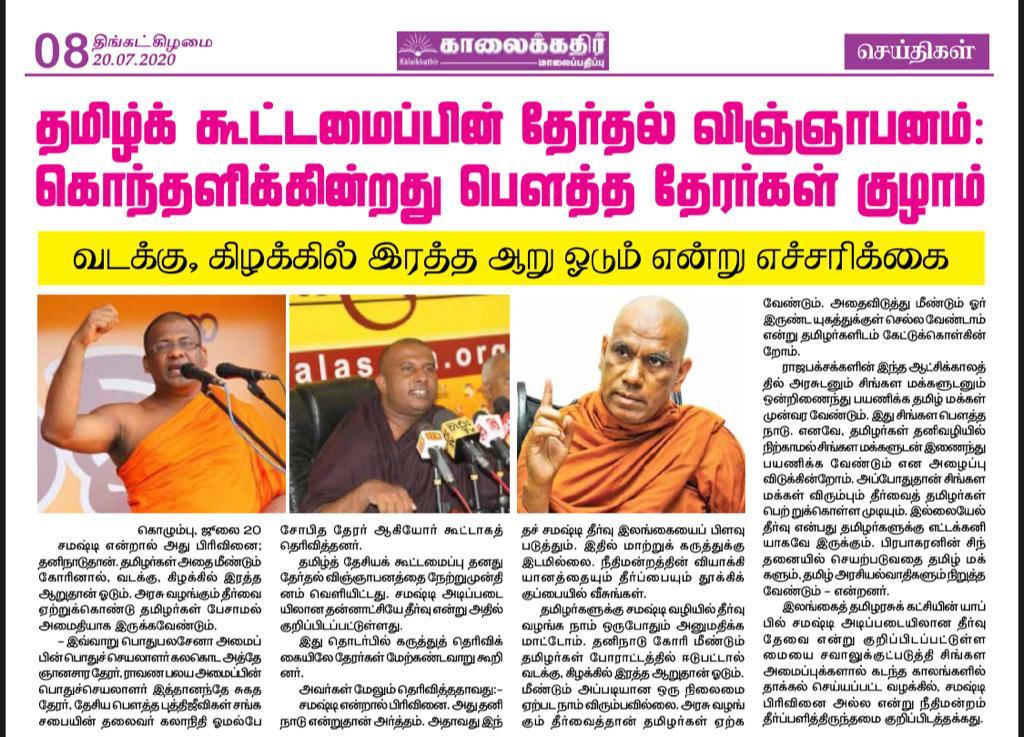 22 July 2020