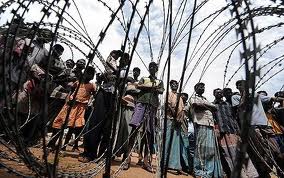 Add caption
A programme of physical and psychological torture in Sri Lanka's "rehabilitation" camps for former members of the Liberation Tigers of Tamil Eelam, has been revealed in a report by an
NGO
, Tamils Against Genocide (TAG)who gathered evidence from former detainees.
The author of the report, Henrietta Briscoe, said that the government restricted access to the camps in order to continue with its rehabilitation programme. Of the initial 22 camps, t
he Re
habilitation Programme
is still in operation in
three camps
, after five years from the end of the conflict.