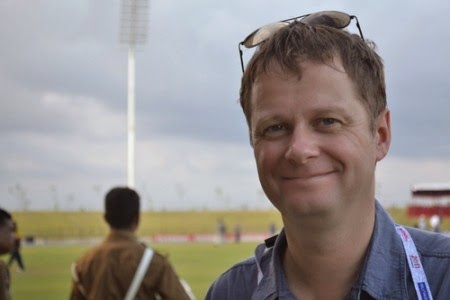 Charles Haviland
The correspondent of the BBC based in Colombo has been refused a one year visa extension and he has been asked to leave the country, the Colombo Gazette has learned.
Sources said that the visa of Charles Haviland, who has been in Sri Lanka since April 2009, expired this month and he had sought a one year extension through the External Affairs Ministry.
However the Ministry had refused to grant him the one year extension and had given him a few days to leave Sri Lanka.
Pressure exerted by senior foreign journalists based in Colombo resulted in a three month extension been granted for Haviland by the External Affairs Ministry.
Haviland had been reporting extensively on the last few days of the war as well as on post war issues from the North and Colombo.
The Government has often been critical of the BBC while Haviland himself has at times been refused access to the North at times even after the war. (
Colombo Gazette
)