One of the high luxury cars of president son Rohitha Rajapaksha`s car collection has bumped into a three wheeler 1stof this month. The car called as shelby GT500 is made by Ford company in America and comes under high luxury car range. Eye witnesses say that police special task force came to the scene within one hour and loaded the car into a lorry and went.
Three wheel Driver`s leg was broken and he has been admitted to the Colombo national hospital. One wheel of the car has come off and the boot of the car too was damaged. There was not a registration number or garage number for this car.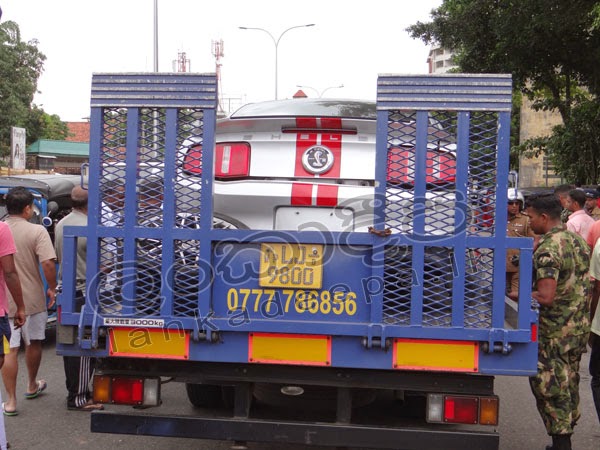 Special Police Task Force personal came within an hour and removed the car
The price of this kind of car in America is $55110 and it is 7274520 in Sri Lankan rupees. But the price of this kind of car in Sri Lanka is more than 50 million Sri Lankan rupees.