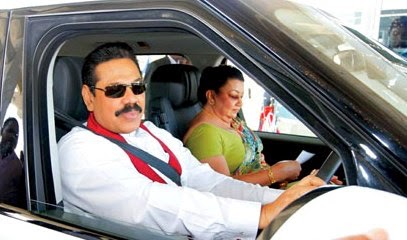 Driving my car ….
Craving for vehicles has no bounds!
The Presidential vehicle collection that was worth Rs.30,900,000 when President Chandrika Kumaratunga relinquished her position has been increased to Rs. 3,400,600,000 by the end of last year.
At a time when terrorism has been defeated and it is not necessary to buy bullet proof cars, Rs.315,354,000 has been spent to buy such vehicles during last year. Accordingly, the cost of vehicles bought for the presidential collection during the eight year term of President Mahinda Rajapaksa is Rs. 3,400,600,000. This is an increase of 1005%.This is revealed in the annual report of the Ministry of Finance for 2013.