Bach Boys!
'Beach boy' menace would kill the goose that lays golden eggs; Political patronage makes the situation worse
The beach boy menace is raising its ugly head once again in some of the key tourist resorts and hospitality industry sources complain that if the steps are not taken to curb their thug like behavior it will have disastrous consequences on the burgeoning tourism industry in the country.
The most affected resorts are Kalutara, Beruwela, Bentota and Hikkaduwa and Passekudah to a lesser extent.
A number of responsible persons in the tourism industry who spoke to "The Traveller" in anonymity said that tourists were being harassed by these elements and some of them enjoy political patronage. Hence, the police were unable to take action against the strong arm tactics employed by such men.

Anil Perera, former Vice Principal of the Ceylon Hotel School, a senior hotelier and senior lecturer said that several incidents of intimidation, harassment,stealing, and robbing to a lesser extent have been reported in above mentioned resorts and police had failed to bring culprits to book since they enjoyed backing of some local politicians.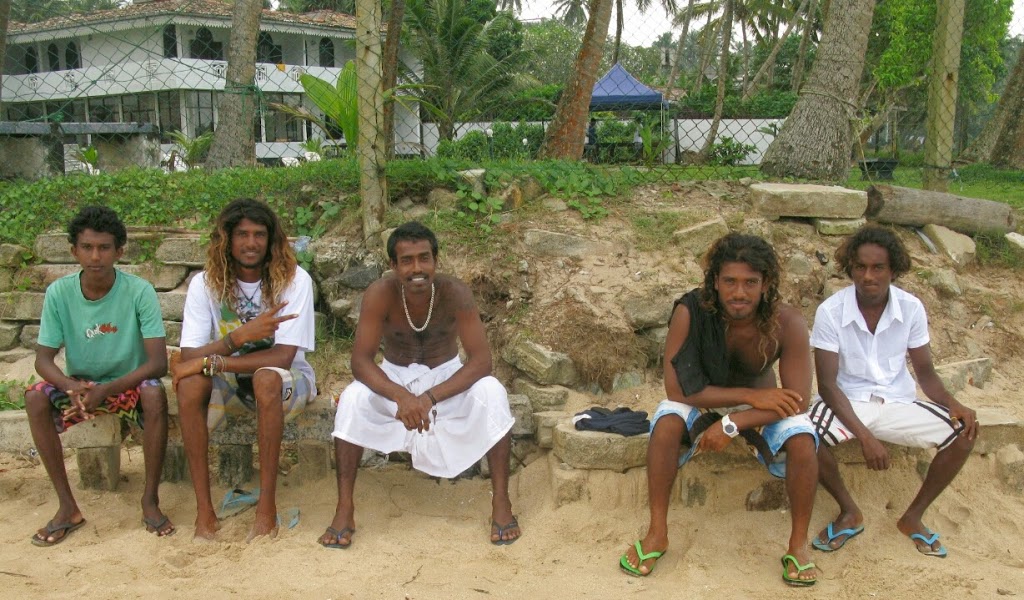 The police were helpless as the officers receive threats from the area politicians if they took those responsible for such acts into custody, one Officer In Charge of a police station in a resort who wished to remain anonymous said.
"We may get lightning transfers or if we are lucky would receive a warning not to touch their men," he added.
In most cases victims are reluctant to complain to police as they have to leave the country at the end of their relatively short holiday and the law would require the complainant to be here when the cases are taken up.
"This is a perennial issue and it should have been nipped it in the bud long time ago by showing zero tolerence, but throughout they youth have been receiving kid glove treatment by successive governments and the law enforcement officers were helpless," Anil Perera said.
There had been instances where hotel managers were assaulted by these thugs who act as tour guides in the resorts in Kalutara,Wadduwa and Beruwela.
The former Manager of Merivere Hotel ( Now Kani Lanka) in Kalamulla, Kalutara was mercilessly assaulted needing hospitalisation in the 1970s as he objected to beach boys and touts trying to enter his hotel.
Similar incident took place in Beruwela where one of the Managers of Princes Lanka Hotel was assaulted by beach boys accompanied by thugs.
In some cases such incidents have prompted some top hoispitality industry personnel leave the industry altogether.
"We cannot afford to lose the professionals at a juncture where the industry needs them more than ever and the tourism authorities and government should remedy the situation immediately before it is too late," Perera said.
When a group of beach boys held a protest on the beach closer to a leading tourist hotel in Moragalle, a prominent politician who was their god father put up a shed to protect them from the scorching sun.
This clearly manifests the backing received by those who are violating the law of the country from some corrupt politicians.
However a decade or more ago an organisation called Responsible Tourism Partnership in collaboration with Travel Foundation UK started a meaningful programme to rehabilitate these youth and it bore some satisfactory results.
There were a few individuals who were instrumental in introducing this programme and tasted success. They were Chang CVey Wen , former General Manager of Riverina Hotel, Beruwela (Now domiciled in the Philippines) Chamaries Maelage, some of the community leaders in the area, Sujith Yamasinghe and an enthusiastic band of hotel managers in the resorts.
But it has to be a sustainable programme and the politicians should not be their god fathers who defend the wrongful acts committed by these youth.
Dharmin Samarajeewa, a National Tourist Guide Lecturer said that Pattaya in Thailand, one of the most sought after beach resorts in the region faced a similar problem a few decades ago and it reached alarming proportions where tourist arrivals plummeted to very low levels. The authorities there were quick to address the issue by convincing the beachboys if they continue to harass the tourists on the beach they will go to other destinations for their holidays and they will be left with nothing in the end.
The youth were rehabilitated and the menace came an end and today Pattaya is once again flourishing with tourism, he said.
Negombo is an exception and Samarajeewa said that the church had played a pivotal role in re-habilitating the beach boys in the area.
Earlier Negombo was a hotbed of beachboy menace and over the years it has been brought to a minimum, he pointed out.
Anil Perera said that the government and the authorities in tourism should find a mechanism to stop the operation of unlicensed tour guides. This issue is not only confined to the beach only and there have been several instances where tourists have been robbed by these elements.
The only motive of the beach boys is to make a fast buck by killing the goose that lays the golden eggs.
This trend has to be changed immediately if tourism is to survive, he said.
Another crucial issue is strenthening the ill-suited and ill-equipped tourist police which acts more like a toothless tiger.
It is not at all capable of or equipped to handle issues that they are tasked with and in many instances had only acted as a mere passenger.
It is a crucial stage in Sri Lanka's tourism industry and the government should take immediate steps to revamp the tourist police which has failed to live upto the expectations all these years.
By Harischandra Gunaratna