Image: a peaceful protestor, Chaminda Lashan a father of two was killed by police on 19th April 2022 in Rambukakna.
Images shared by citizen journalists on the police violence in clearly shows that police instigated the violence and shot unarmed fleeing protestors.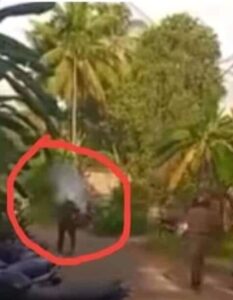 In one of the images shared (above)  clearly shows that policemen shooting  u fleeing armed lonely protestor.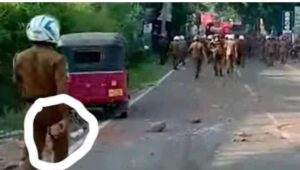 Another photograph shows a policeman having a stone in his hand. although IGP has stated that it was protestors that hurled stones.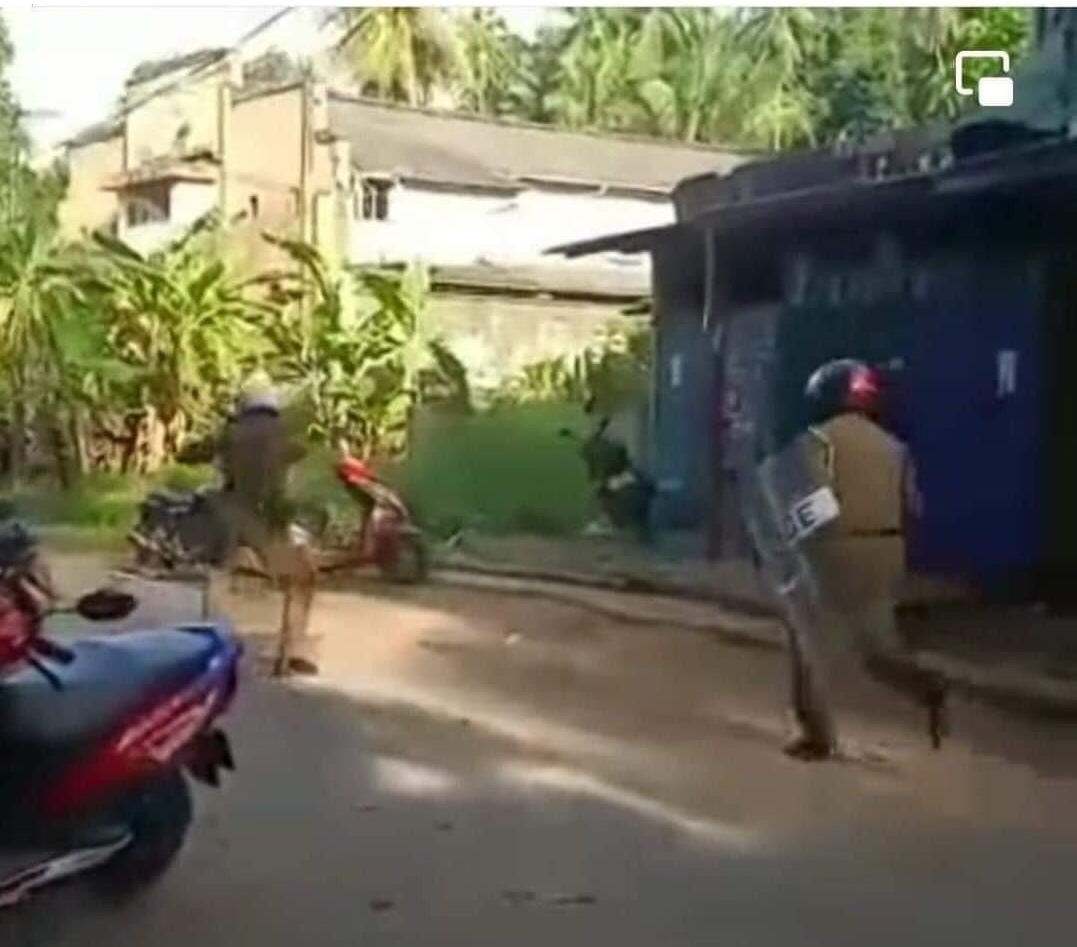 Here (above) police shooting fleeing protestors although IGP says that they shoot to stop violence.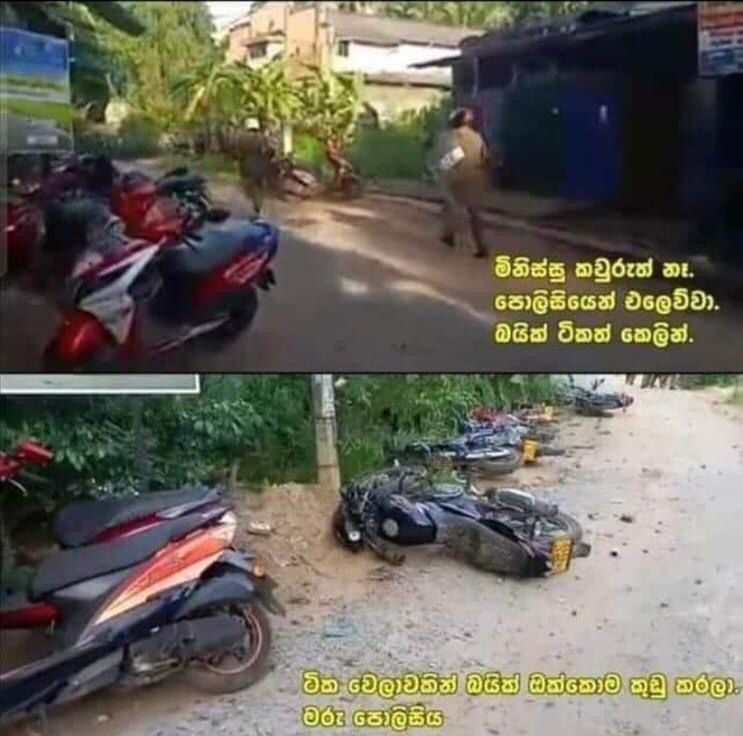 Police even attacked the motor bikes of the protestors.
All these photographs are from mobile phone videos uploaded by citizen journalists on real time.
Another video (above) shows a protestor shouting that a Tuk Tuk was set fire bu a police man and he run away/ The Tuk Tuk is parked in some ones land, and no reason for protestors to set fire to any vehicle parked away from the protest site.
( © SLB)