Jan 02, Colombo: An election rally of the common opposition candidate held today in Pelmadulla in Ratnapura district had come under attack from ruling party supporters.
The common opposition candidate Maithripala Sirisena, who was participating in several campaign rallies in the area Friday, said he was addressing about 20,000 people at a rally near the bus stand at around 8:15 pm when stones were hurled at the stage by ruling party supporters.
The security officials have covered the common candidate and removed him from stage while several people, who were near the stage, have been injured in the attack and admitted to the hospital.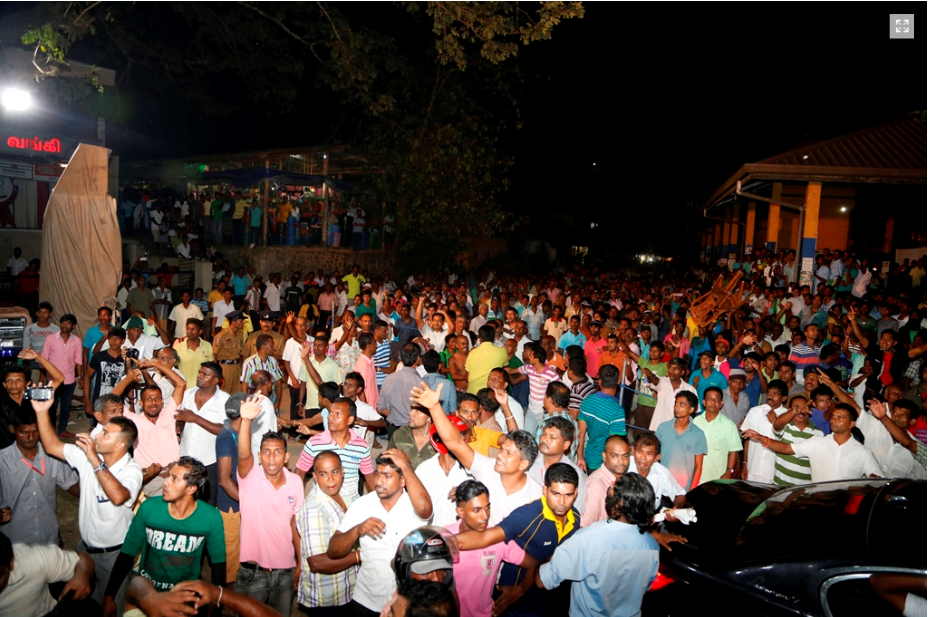 Speaking about the incident, Sirisena said it is quite clear how the democracy and good governance are protected in the country now but it will not be possible to suppress the people's power by thuggery any longer.
He said already about 75 percent of the people are with the common opposition to remove the corrupted regime.
Meanwhile, another group of opposition supporters came under attack in Anamaduwa when the group including the opposition leader of the Anamaduwa Pradeshiya Sabha was leaving after an election rally.
An unidentified group that came in a cab attacked the group of opposition party members. Three people including the opposition PS leader were injured in the attack, the Campaign for Free and Fair Election reported.