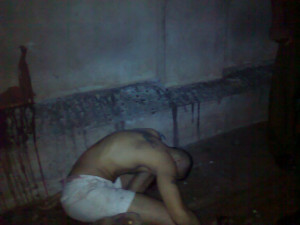 see more photos below
NEWS: Sri Lanka's main opposition party described the deaths of 27 inmates after a prison riot as a "cold-blooded massacre" and demanded a parliamentary investigation. Authorities have said the prisoners died in a shootout.
Mangala Samaraweera, a lawmaker for United National party, said that he had information that most of the prisoners killed during Friday's clash had been gunned down by police commandos and soldiers.
"It's a massacre that has to be condemned. It shows the breakdown of the rule of law in the country," Samaraweera said Sunday.

"Information I have is that most of the prisoners were cold-bloodedly gunned down."
He said the party has called for a parliamentary committee to be appointed to investigate.
Officials have said the clash erupted when prisoners attacked a search team that went into the Welikada Prison facility in Colombo looking for narcotics and communication devices. The prisoners armed themselves by breaking into the armory, they said.
On Friday night(9 November 2012), the prisoners were seen holding up assault rifles from the rooftop and throwing rocks at officials.
Forty-two others, including police commandos and soldiers, were wounded.
Opposition lawmaker Samaraweera said it was illegal for the military to have been deployed in the prison.
The opposition also says that prison clashes are frequent in Sri Lanka and their causes must be examined.
At least two suspects died following another prison revolt in June, and human rights campaigners alleged they died after being beaten by guards. They were suspected to have been linked to the now-defeated Tamil Tiger rebels who waged a quarter-century separatist war that ended in 2009.
The government promised an inquiry in that incident, but there has been no result.
Other, less-deadly clashes also took place at Welikada earlier this year and also in 2010.
– ABC News