Image: UN Protect Rohingya People of Burma (Myanmar) from Militarized Violence!  Solidarity campaign by the human rights defenders of North and East Sri-Lanka. (credit: NECC)
(NECC) On the International Day of Peace (21 September 2017) human rights defenders of minority North East areas of SriLanka extended their solidarity towards the violence affected minority Rohingya people of Burma. They appealed the UN High Commissioner for Human Rights and the members of the 36th session of the UN Human Rights Council to protect the minority Rohingya people from militarized violence. They also expressed their deep concerns about the situation of Burma and called the UN to ensure the rights of all ethnic minorities of Burma and to restore peace and reconciliation in the Country.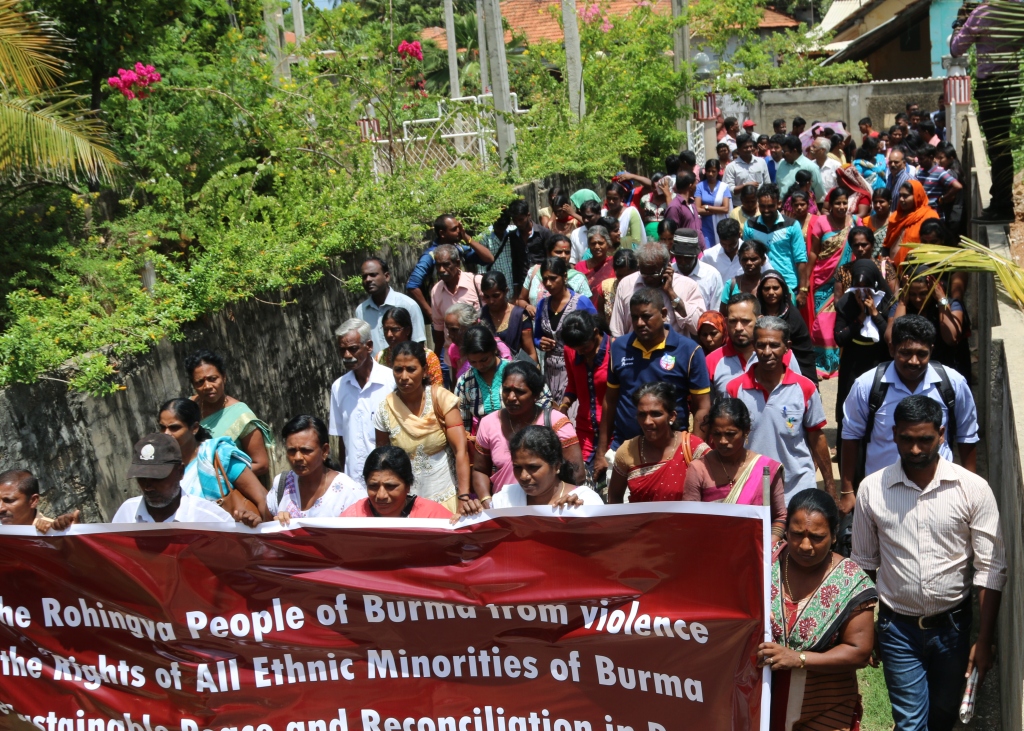 More than 100 human rights defenders of all eight districts of North and East provinces gathered in Nallur Road in Jaffna and marched to the UN office in Temple road and handed over a memorandum to the UN staff. This solidarity campaign was organized by the North East Coordinating Committee (NECC).