A protest march and agitation organized by 'Voice Against Corruption' demanding the government to stop its vice deals and take immediate legal action against fraudsters was held in Colombo yesterday (23rd).
A large number of organizations including that of university teachers, artistes, representatives of trade unions and political parties commenced the protest march from Technical College, Maradana and marched to Colombo Fort.
The protesters said despite they had complained to relevant institutions regarding large scale frauds and corruption including misappropriation of public property, the present regime protects fraudsters and the corrupt.
The Leader of the JVP Anura Dissanayaka, the President of Voice Against Corruption (VAC) Wasantha Samarasinghe and representatives of organizations that participated in the agitation addressed the participants.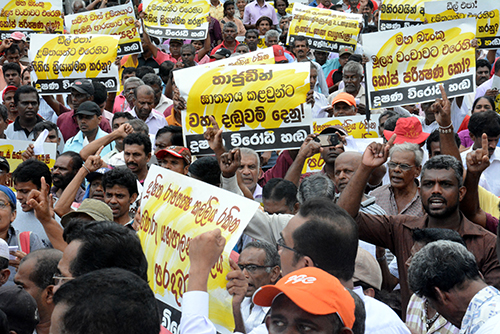 – Lanka Truth