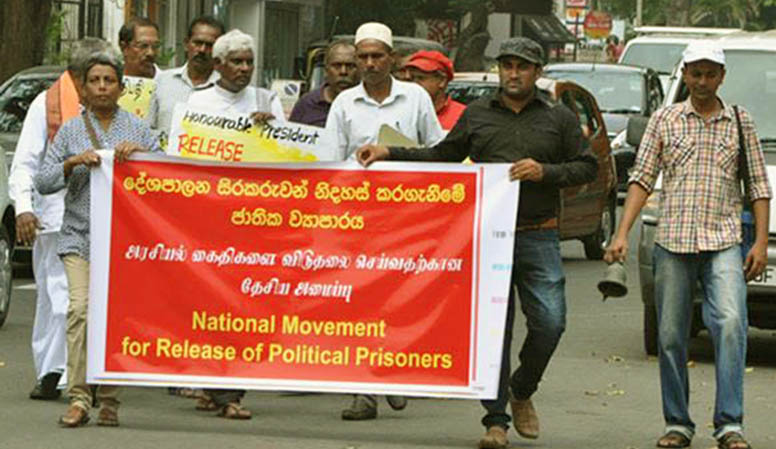 The singing of the national anthem in Tamil that marked the end of the Independence Day celebration was a strong gesture of reconciliation by the government. It was one of the most significant actions taken to lessen the sense of alienation of the Tamil speaking people and make them feel a sense of equal belonging to the national polity. It will also reignite hope and confidence that the government will stay true to its mission of healing the wounds of many decades of inter-ethnic strife and war. The issue of language has long been an emotive and divisive one. The boycott of the Independence Day events by the opposition and the government's mixed messages on the implementation of the resolution of the UN Human Rights Council were indications of the pressures that exist within the polity.
However, the government led by President Maithripala Sirisena and Prime Minister Ranil Wickremesinghe took the decision to carry forward the reconciliation process which is another opportunity for the unity of the country. The National Peace Council congratulates the government for having had the courage and the wisdom to overcome the objections of nationalists and for having had the national anthem sung in both the Sinhala and Tamil languages on Sri Lanka's 68th anniversary of independence. This was a message of care to the Tamil people. We believe that there is a need for more messages of care that would demonstrate to the Tamil people that they are not marginalized and are a part of the national polity.
Some other key areas for the government to tackle would be release of land taken over by the military, release of detained persons who have been incarcerated without charge for many years and ascertaining the fate of missing persons. Immediate steps taken in these areas would increase the trust and confidence of the Tamil people in the commitment of the government to resolve their problems and treat them as equal citizens. It would give more time and space to the government to tackle the contentious and sensitive issues of accountability for war crimes. The UNHRC resolution, which needs to be implemented, and the concept of transitional justice, are more than about accountability for war crimes, and include reparations and institutional reforms which could be given the central place at this time.
(Press release issued by the NPC – THE INDEPENDENCE DAY BOOST TO NATIONAL RECONCILIATION)