Three Muslims were shot dead amidst clashes with hard-line Buddhists, as the BBC's Charles Haviland reports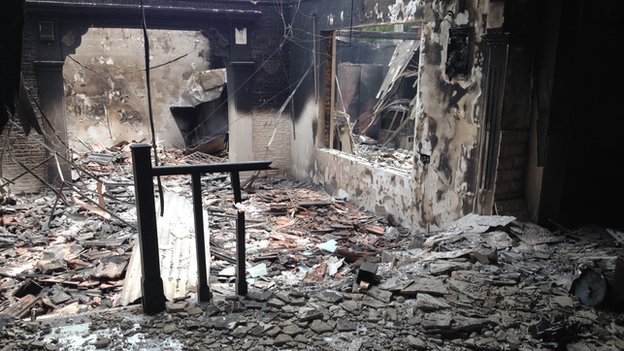 At least three Muslims have been killed in overnight clashes with hardline Buddhists in southern Sri Lanka.
The men died of gunshot wounds near a mosque in the town of Aluthgama in what is seen as Sri Lanka's worst outbreak of sectarian violence in years. More than 78 others have been seriously injured in the violence, justice minister Rauf Hakeem said. A curfew is in place in Aluthgama and nearby Beruwala. Muslims make up 10% of Sri Lanka's mainly Buddhist population.
The men who were killed were shot after midnight following several hours of clashes between two factions in which stones and bottles were lobbed, reports the BBC's Charles Haviland in Aluthgama.
Mr Hakeem, a Muslim, said he was "outraged" at the police failure to keep law and order and that the authorities had allowed Buddhists to demonstrate three days after a smaller sectarian clash in the area, involving Muslim youths and a Buddhist monk's driver.
He said he was "ashamed" to be part of the government. He made his remarks as he visited areas which have been caught up in the violence.
The authorities imposed a curfew after clashes began following a rally by the BBS, the Bodu Bala Sena, or Buddhist Brigade in Aluthgama on Sunday.
Eyewitness accounts tell of Muslims being pulled off local buses and beaten. There are also reports of looting as well as shops being burned.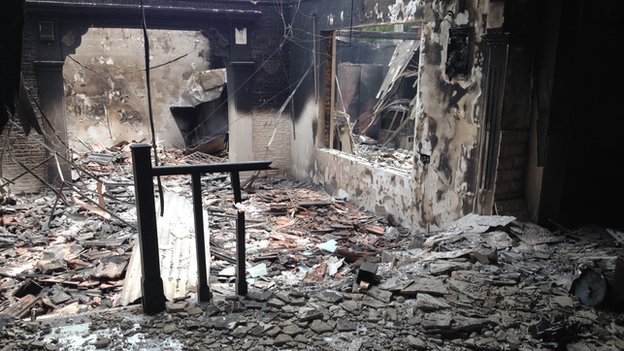 Muslim shops were burned and looted in the town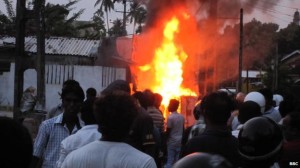 Clashes broke out as Buddhists marched into Muslim populated areas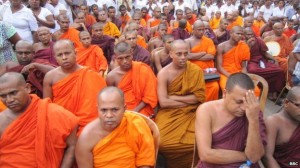 The rally by the Buddhist BBS took place when tensions were already high
After its rally, the BBS marched into Muslim areas chanting anti-Muslim slogans, reports say, and the police used tear gas to quell the violence. Unconfirmed reports say security forces also used gunfire.
Witnesses say Muslim homes and a mosque were stoned.
"The government will not allow anyone to take the law into their own hands. I urge all parties concerned to act in restraint," he tweeted.
Correspondents say tension has recently been high between the two sides, with Muslims calling on the government to protect them from hate attacks by Buddhists, and Buddhists accusing minorities of enjoying too much influence.
For the past couple of years, Sinhalese Buddhist revivalist groups have been staging demonstrations heavily laden with anti-Muslim rhetoric, usually led by monks, our correspondent reports