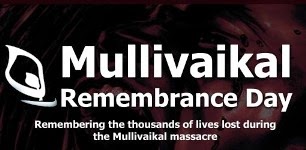 Army says no to Mullivaikal events
The army has said that students will not be allowed to hold commemorative events at the Jaffna university in relation to some incidents alleged to have taken place during the final stages of the war in Mullivaikal.
Jaffna Security Forces Commander Major General Udaya Perera had met the Jaffna university administration and student union representatives at the Thalsevana resort in Jaffna today. According to the Jaffna based Uthayan newspaper, Perera had said that Mullivaikal remembrance events cannot take place in an organised manner.
He had said that students can, individually, have events in their private homes but not in public places or at the university premises.
Perera said that holding such events in the university could stir emotions and tensions and there is also a fear that some may attempt to glorify LTTE leader Vellupillai Prabakaran at such an event.
Tamils in the north and human rights groups claim that thousands of civilians were killed during the final stages of the war in Mullivaikal.
The Sri Lanka army will be celebrating five years on May 18 since the defeat of the LTTE. (
Colombo Gazette
)