Image: the wooden poles has iron rings at the end.
Media Director of Sri Lanka Military, Brigadier Ravi Herath has told thetime.lk that an investigation is being conducted to identify whether the military like group carrying clubs  who came to attack the student protest in front of Colombo University  belongs to the army.
The incident happen on 07th March when IUSF organised protest march passing the university of Colombo.
Number of  photos of uniformed men carrying wooden poles with iron rings  have been published in the social media. they were carrying assault rifles and their numbers are visible.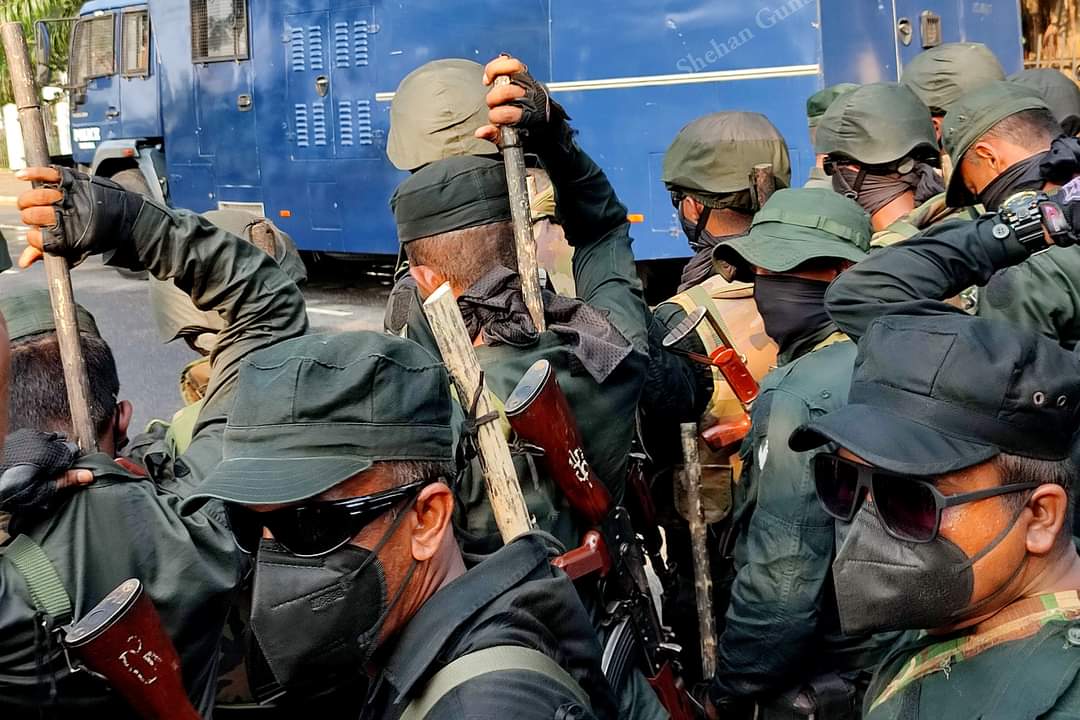 Informed sources say that no report will be made public by the military on these allegations.
According to  thetime.lk website  when asked about the use of wooden poles by a group of people wearing army uniforms to suppress the protests Brigadier Has said he does not have any information in such a group.
The  Media Director of Sri Lanka Military has stated that it is not possible to identify the relevant persons due to the fact that the photographs were taken from behind, and said that the uniform appears to be the Army uniform.
Here are some of the photos that can be recognise.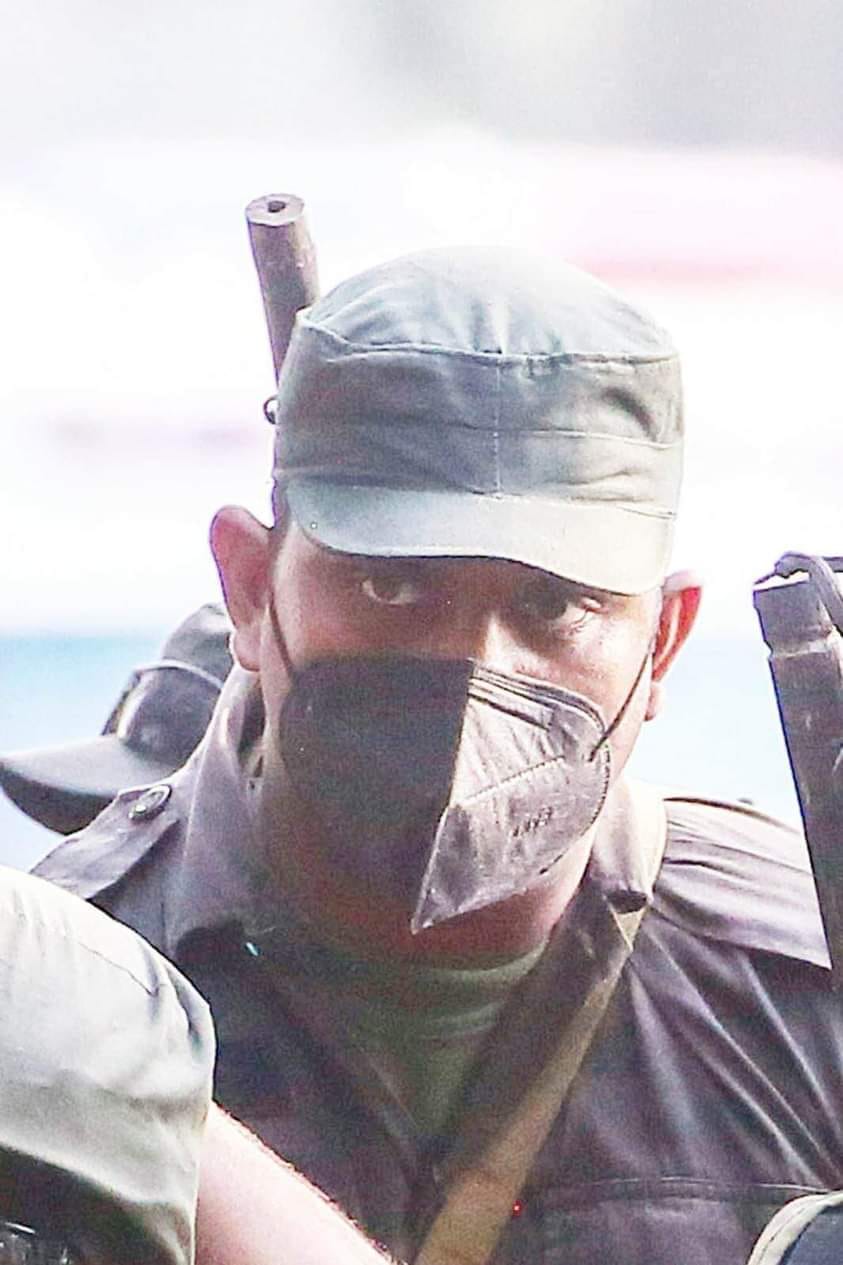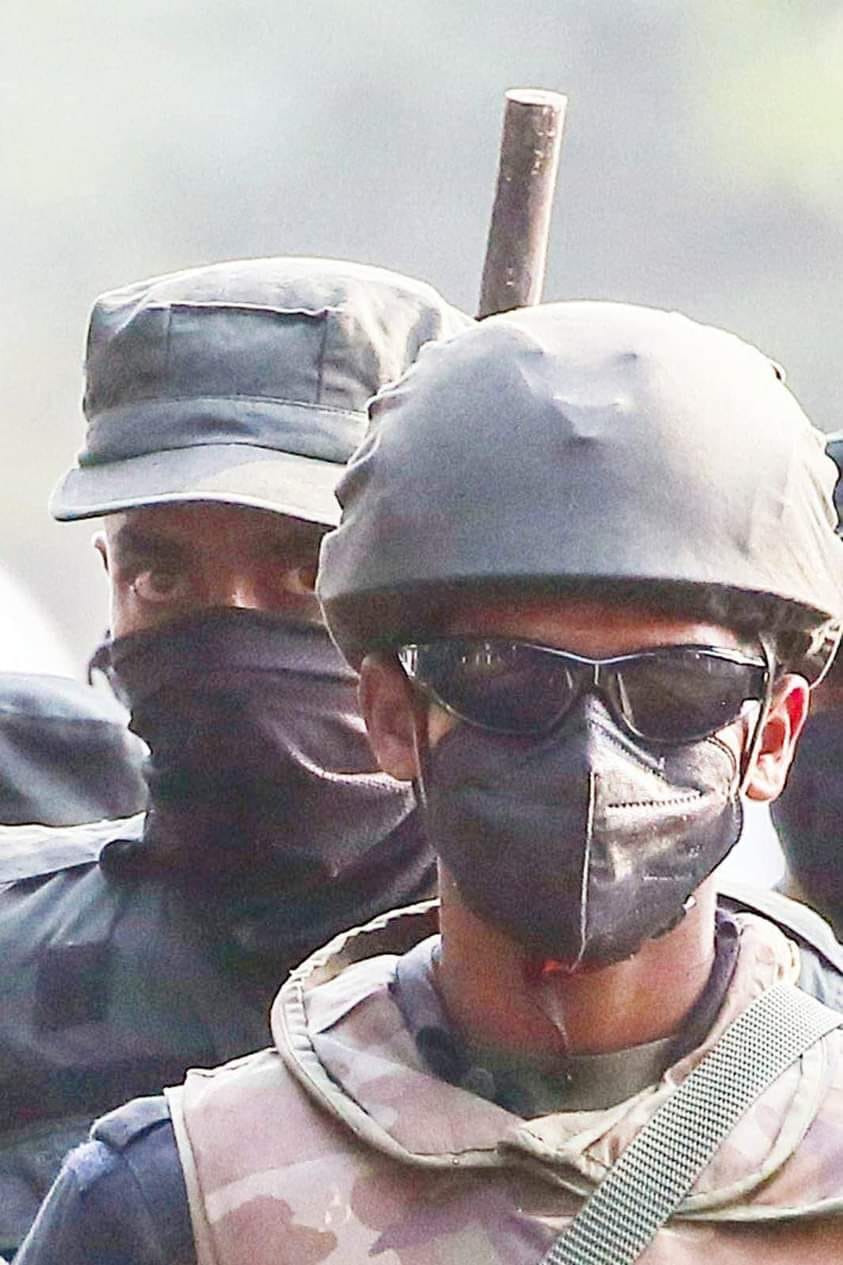 It appears from social media that these photos were taken by not one but  number of photographers.
Brigadier has said that the army soldiers were also given a baton like the one used by the police to be used only in case of necessity, but the photos show that these wooden clubs have an iron ring on the end.
The photos also show that these poles are not of any one size or standard.
The web report further states that this uniformed group could also be observed trying to hide the poles during the tear gas and water attacks against the students.