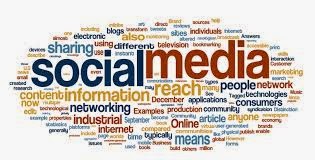 The Bar Association of Sri Lanka (BASL) yesterday accused the government of planning to bring in special legislation to suppress social media networks. The BASL noted that the legislation, which could be brought as an emergency regulation and with provisions in the Penal Code, was an attempt to interfere with social media networks through which people come to know the truth as in the case of recent incidents in Aluthgama and Beruwala.
Chairman of the Standing Committee on Rule of Law of the BASL and Convenor for Lawyers for Democracy, Lal Wijenayake, referring to the directive by Secretary of the Ministry of Defence and Urban Development, Gotabhaya Rajapaksa, to law enforcement authorities to enact the law against those allegedly attempting to incite racial and religious disharmony through verbal and written expressions, said the directive could become a thinly veiled effort to stop people from receiving information through social media.
He said, without defining what hate-speech, moves by the Minister of National Languages and Social Integration, Vasudeva Nanayakkara, to bring anti-hate speech laws was equally pointless. He also added that the government should only intervene in matters concerning hate-speech and not to suppress dissent.
"Social media exposes things like General Secretary of the Bodu Bala Sena Ven. Galagodaaththe Gnanasara Thera's speech in Aluthgama on 15 June, which YouTube carried in its entirety. None of the print media carried it in full. People can decide what to accept and what not to accept but there must be choices, so all information must be made available without deprivation," he added. Secretary of the Ministry of Mass Media and Information.
Dr. Charitha Herath, was not available for comment.
Earlier Secretary of, Defence and Urban Development, Gotabhaya Rajapaksa, warned stern action would be taken against websites that post statements provoking racial and religious animosity.
The State Intelligence Division had notified the Defence Secretary regarding the statements made by websites, inciting the public during the recent communal tension that prevailed in Aluthgama and Beruwala . Speaking to our sister paper Mawbima, the Defence Secretary said, he had instructed the relevant technology Institutions to expeditiously introduce a system to identify the websites. He also stressed that deterrent action will be taken against individuals who engage in acts of sowing seeds of dissent among the races and contribute to the break -down of national harmony.
In this connection, the Defence Secretary said the security forces and the police have been instructed to take action.
BY Ruwan Laknath Jayakody
Ceylon Today