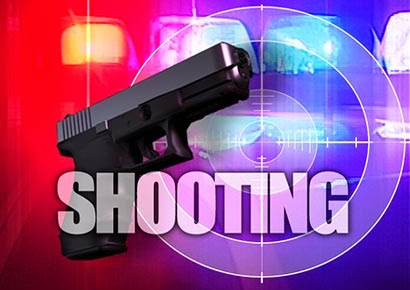 Houses of two top Excise Department officials came under fire early today morning, Police said. The Commissioner General of Excise and Special Excise Investigation Unit OIC D.G.M.V. Hapuarachchi said that gun fire was directed at his house in the morning by an unidentified group. He said the gun fire had damaged several window panes, a room, the verandah and one of his vehicles at his house in Pamunugama, Negombo. Meanwhile, the house of the Special Excise Investigation Unit OIC Rosmond Fernando at Rukmalgama, Pannipitiya also came under gunfire this morning.
He said that several gun fires were heard in the morning.
"I called the Commissioner to inform about the shooting incident. He said that his house was also shot at this morning," Mr. Fernando said.
This is the second time that Mr. Fernando's house has come under gun fire.
Mr. Fernando said that his house was attacked by unknown gunmen last month.
No one had been arrested so far over the attack.
"Since I handle special cases, I am unable to point my finger at any one," he said. (Chaturanga Pradeep)
DM
SLASA appeals to President
The Sri Lanka Administrative Service Association yesterday expressed its concern over attacks on the residences of the Exercise Commissioner General (ECG) and the Special Excise Investigations Unit (SEIU) OIC in the early hours of Thursday (06).
SLASA Chairman Kamal Pathmasiri said that it was apparent that the attack had been an attempt by certain parties to hinder the efforts by the two officials to reduce alcohol and tobacco consumption.
Pathmasiri appealed to President Mahinda Rajapaksa to ensure the safety of honest government officials and intervene to ensure that the perpetrators were brought to justice.
Gunshots were fired at the residences of the ECG and the SEIU OIC causing damage to the two properties, but no one was injured.
IS