A heavy Sri Lankan military presence blocked mourners across the North, with security forces arresting at least one prominent activist and assaulting a journalist, as a crackdown was launched today whilst Tamils attempted to mark Maaveerar Naal.
Despite a flurry of court orders across the North that rejected appeals from the Sri Lankan security forces to block remembrance events, the Sri Lankan military presence was out in full force across the North-East.
In several locations, troops were deployed to block mourners from planned commemorative events, causing massive upset and anger from the crowds that gathered.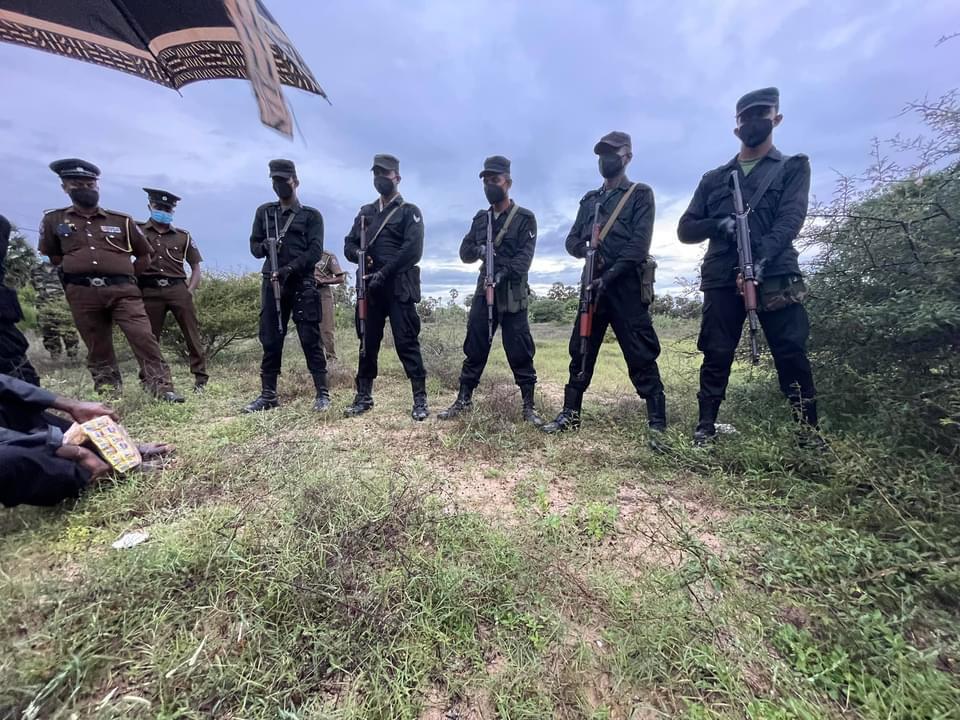 In Chatty, armed and uniformed soldiers blocked Tamils from entering the remains of a destroyed LTTE cemetery, where Maaveerar Naal events were due to take place.
A source in Jaffna told the Tamil Guardian that those orders were issued directly from the Jaffna Security Forces commander to prevent the Tamils from entering the cemetery and holding commemorations.
Kanagaratnam Sugash, a lawyer with the TNPF, was amongst those who were travelling to the cemetery.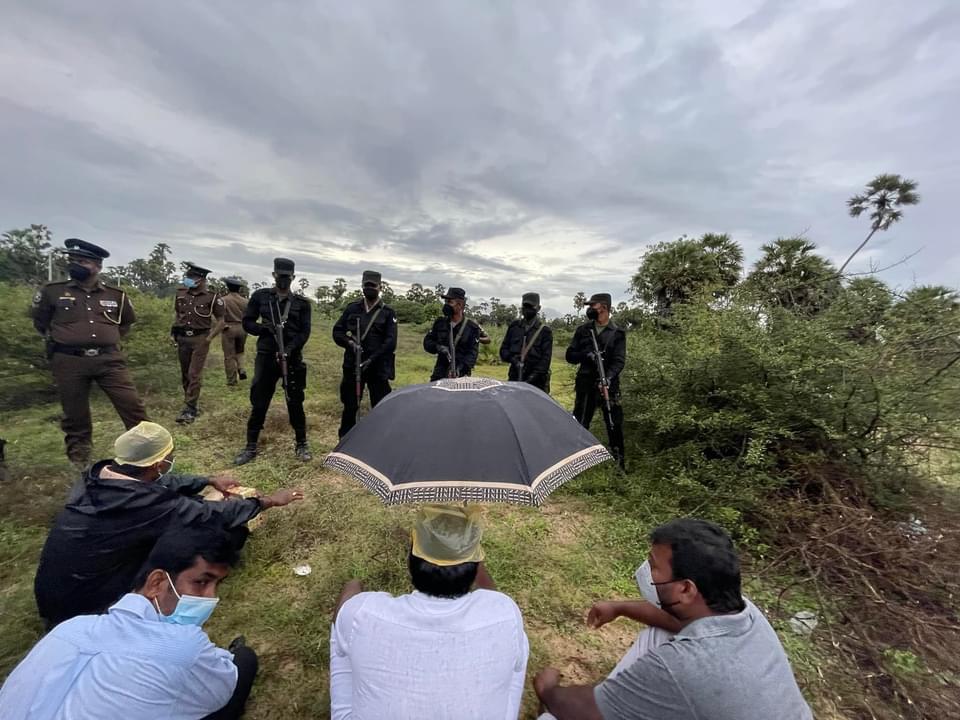 Elsewhere, in Mullaitivu, Sri Lankan police officers arrested ITAK youth member Peter Ilancheliyan, after they manhandled both him and his wife as they attempted to hold commemorations.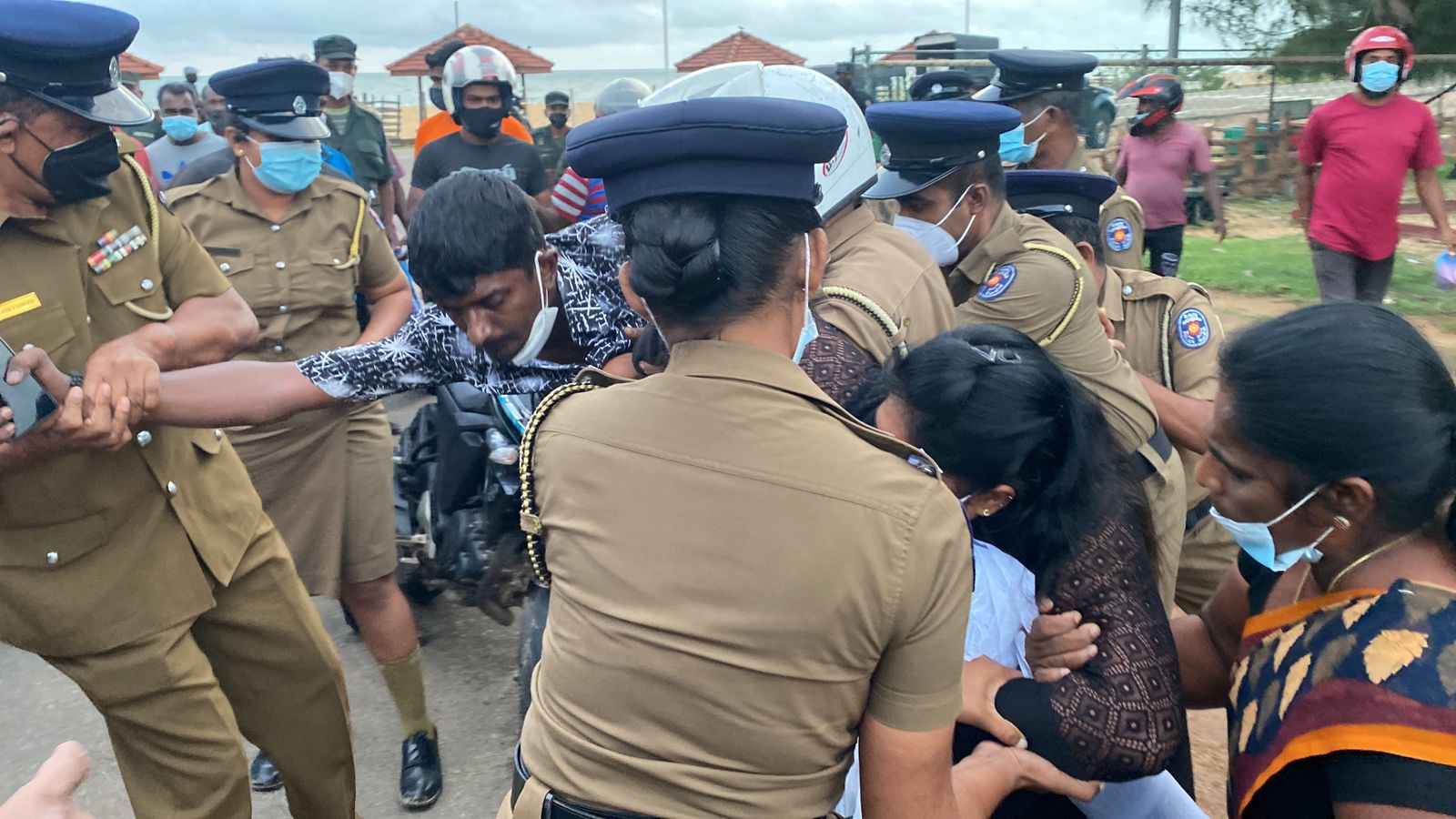 Despite his wife's pleas, police officers snatched Ilancheliyan and detained him as dozens of soldiers and police officers watched on.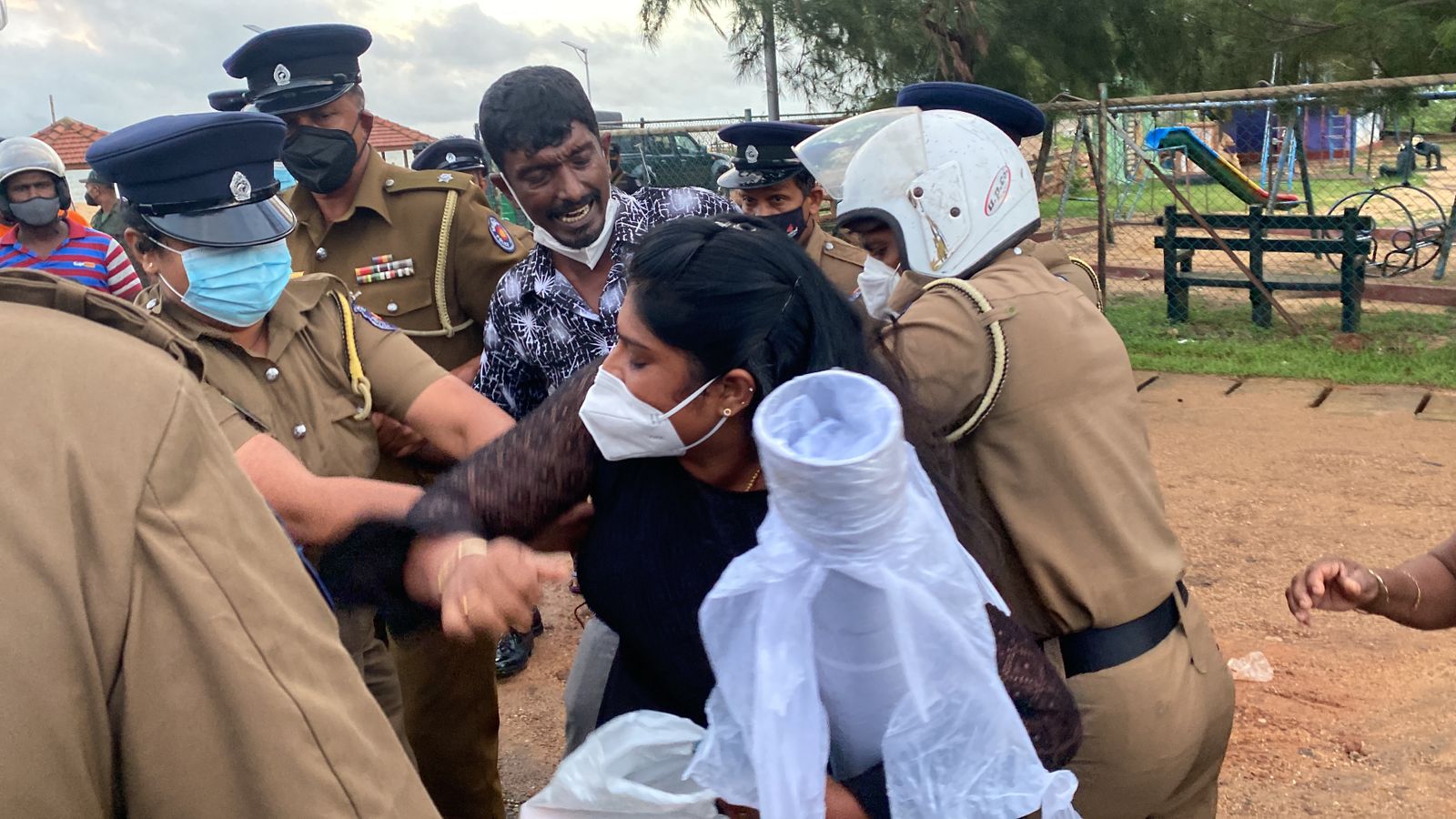 Armed soldiers continued to patrol the area on motorbikes, whilst other troops photographed the 100 or so Tamils that had gathered there to mark Maaveerar Naal. Despite the blatant intimidation and earlier arrest, the Tamils went on to light a flame at the beach to pay their respects to the martyrs of the armed struggle. Ilancheliyan's wife, who herself is the elder sister of a fallen cadre, stayed to be amongst them.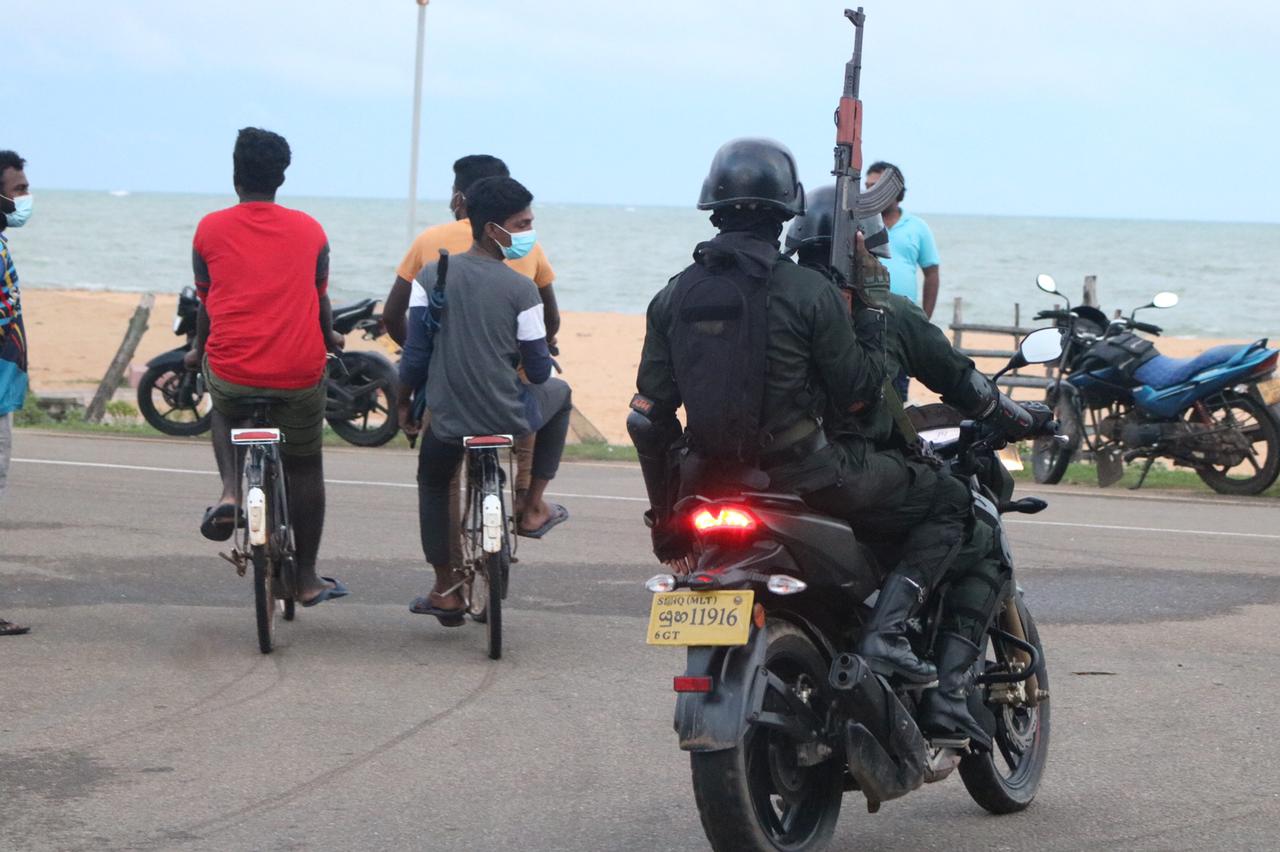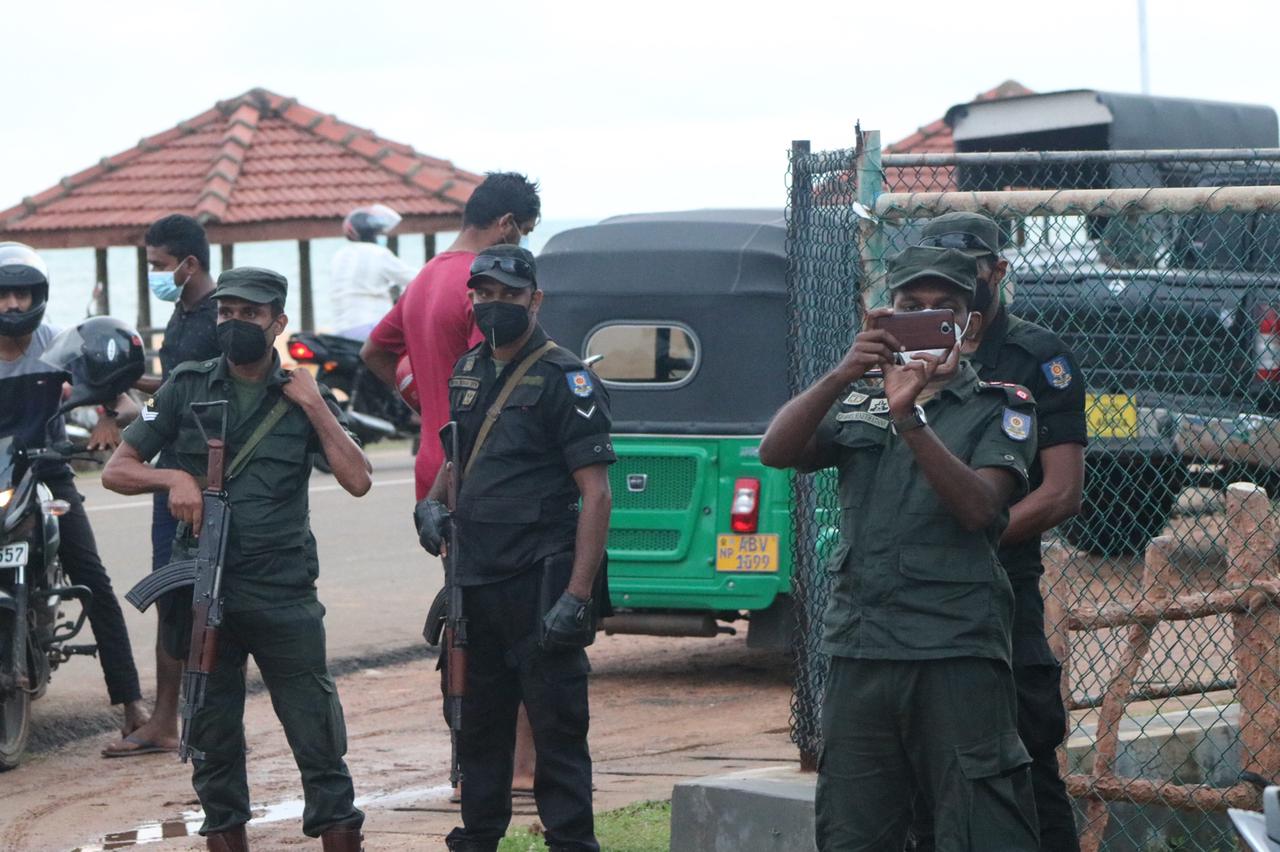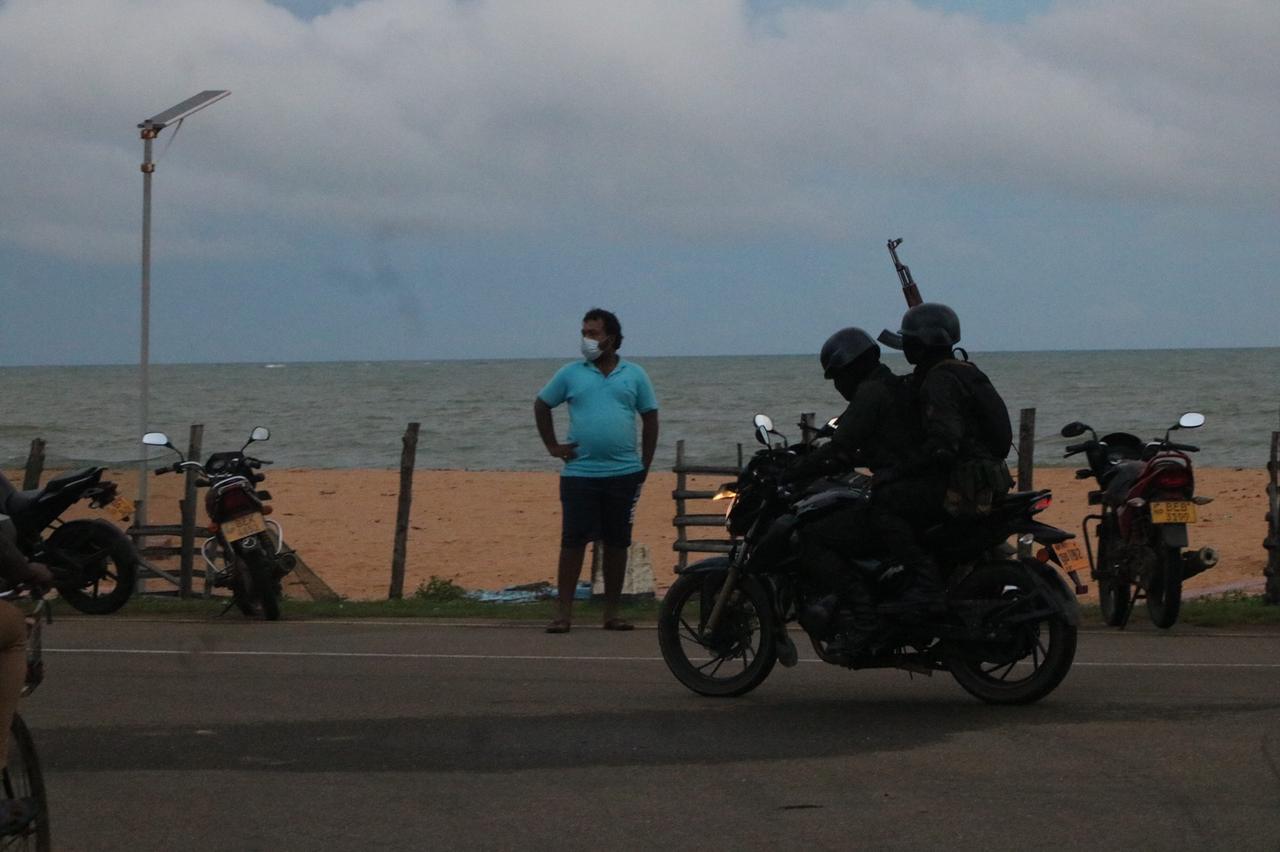 A similar incident of harassment took place in Theeruvil, where dozens had gathered for Maaveerar Naal commemorations. Amongst them was former TNA MP E Saravanapavan and religious leader Velan Swamikal.
Those who could not enter lit lamps outside the grounds and attempted to hold a vigil but were set upon by Sri Lanka intelligence officers who kicked and stamped out the lamps, causing distress to the families of fallen cadres.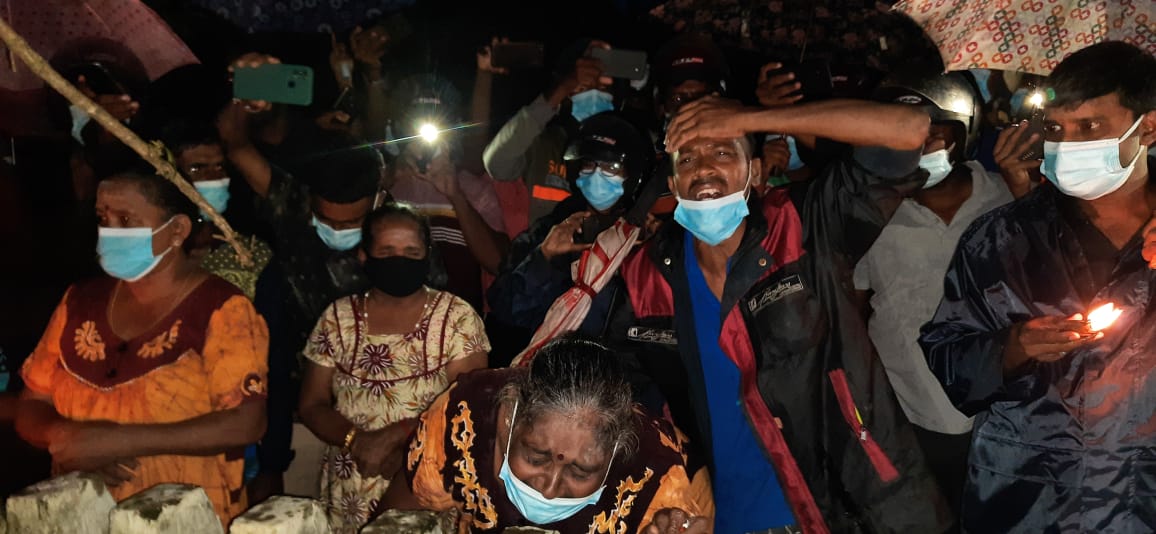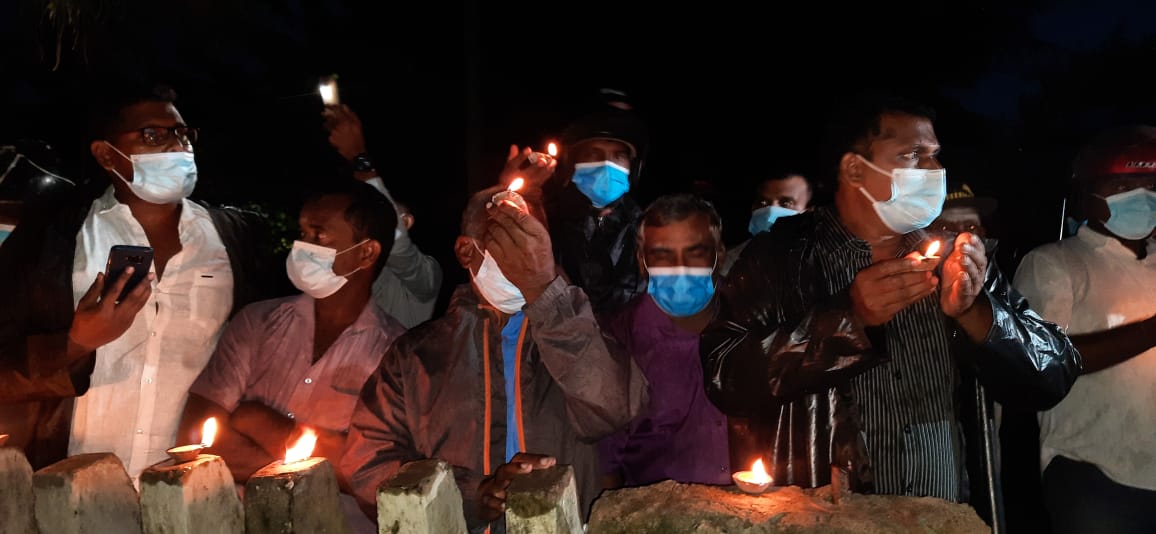 In many other parts of the North-East however, more low-key commemorations took place, with private vigils across the Tamil homeland. Many, noting the heavy security presence and the fear of harassment, intimidation and detention, opted to hold memorial events in their homes. Earlier in the day, a Tamil journalist was hospitalised after he was attacked by Sri Lankan soldiers with barbed wire.
"A lot of people opted to commemorate Maaveerar Naal at home this year," said Tamil Guardian's Batticaloa correspondent. "Under this current regime and with the security situation the way it is, not many risked venturing out of their homes today."
"Things are definitely much worse than before."