Colombo, Sri Lanka: Sri Lanka's government has sacked a senior security official after guards chased away couples from a monument in Colombo for holding hands, a minister in the conservative Buddhist country said Monday.
The move came after a couple posted video of the guards on social media and is a marked change from the former government, under which police would routinely round up young lovers for kissing in public.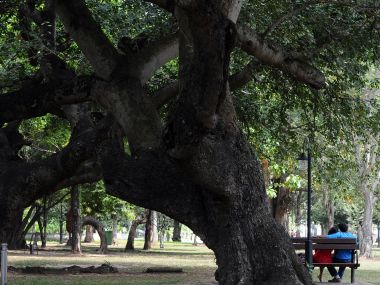 Deputy foreign minister Harsha de Silva said he intervened after visiting the Independence Square monument on Sunday and finding security guards were driving away unmarried couples.
He said he spoke with Prime Minister Ranil Wickremesinghe who ordered the sacking of the director in charge of security.
"What happened was their boss got fired," de Silva said.
"The guards will be sent somewhere else and hopefully warned not to repeat their arrogant behaviour."
The couple who filmed the guards said they were told that only married couples with children were allowed to sit at the monument, built to mark independence from Britain in 1948.
Sri Lanka's largely conservative Buddhist society looks down on public displays of affection even among married couples.
Police are also known to occasionally arrest so-called "umbrella lovers" who shelter under parasols in scorching sun along the Galle Face promenade in the capital.
But the latest move suggests official attitudes have softened since the regime of former president Mahinda Rajapakse, who was defeated in January 2015.
AFP