Image courtesy of New York Times.
The government is making arrangements to appoint 18 high ranking military officers of the tri forces who have retired from active service recently to several ministries reports "The Leader."
According to the website they underwent a special training programme in civil administration and public relations and will be appointed as additional secretaries to ministries.
The story was published more than a week ago and Sri Lanka government has not denied its contents.
This training programme was conducted every weekend at the BMICH in Colombo.
18 retired Major Generals, two Air Vice Marshals, three Rear Admirals and two Commodores participated in the first phase of the course. The first course was completed on 1st April 2021.
The programme was conducted under the tutelage of former Army Commander General Daya Ratnayake and Parliamentarian Prof. Ranjith Bandara while the head of a prominent media institution serves as the chief advisor cum lecturer.
Upon the conclusion of this training programme, the 18 officers are expected to be attached to ministries as additional secretaries.
Although the President has appointed former military officers as secretaries to several ministries and as district coordinating officers, many of them have failed to discharge their duties as expected pertaining to civil and administrative matters, sources at the Public Service Commission noted.
It is reported that one of the main reasons for military officers not to receive the support of civil servants is due to their military mindset.
According to reports, the government has picked General (Retd.) Daya Ratnayake to conduct this training programme due to his exemplary performance as the chairman of the Sri Lanka Ports Authority.
Now the inaugural course was completed, three more to begin in the coming months.
The course programme: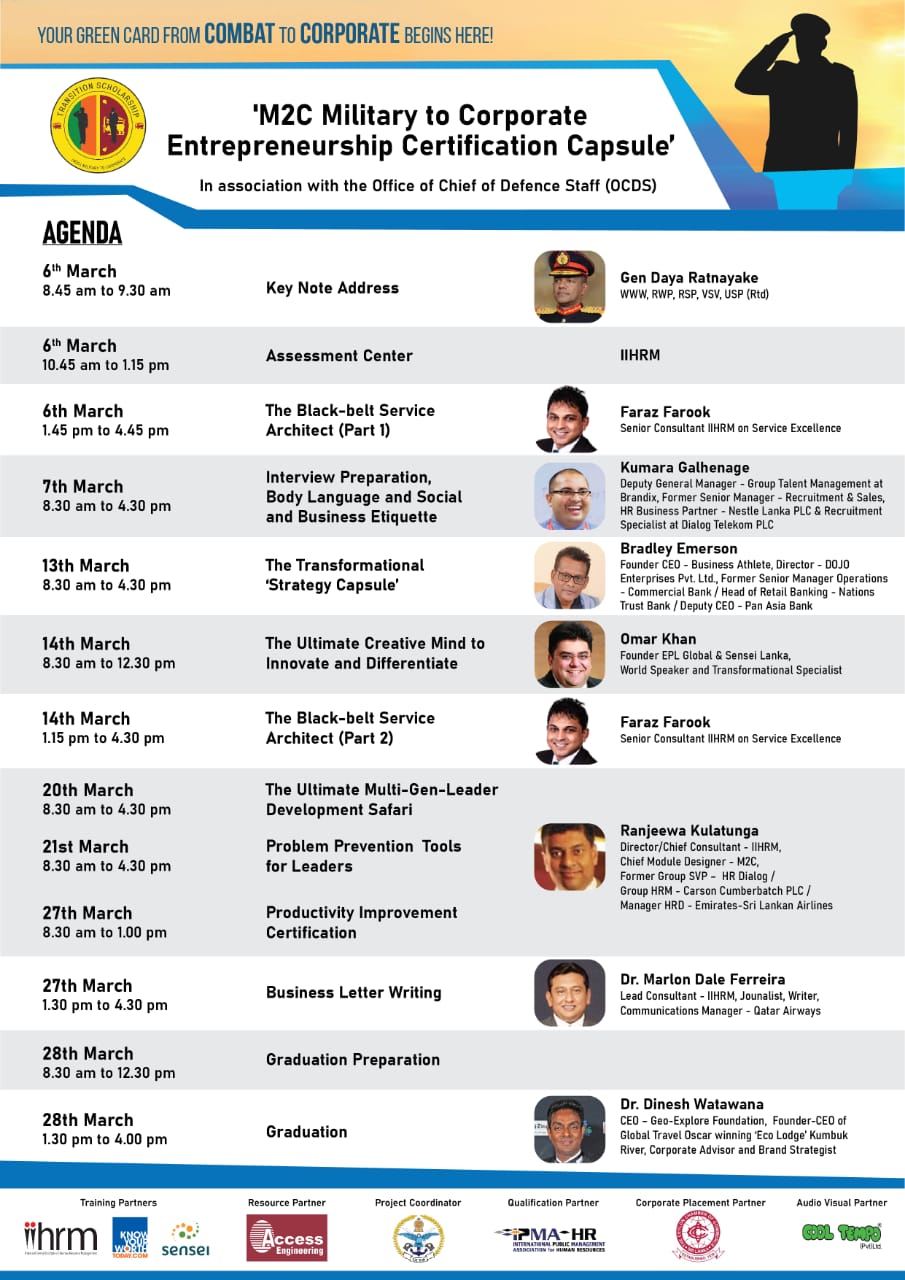 With the inputs from Leader