The largely symbolic ruling did not include any form of punishment for the defendants beyond an order to pay 150,000 Sri Lankan rupees (US$455)
To hold the president and the other officials criminally responsible, criminal cases have to be filed and proof of criminal actions are required
By Dimuthu Attanayake/ South China Morning Post.
The Sri Lankan Supreme Court's decision this week to hold key figures from the country's ousted regime, including the former president and his brothers, responsible for the country's financial crisis, marked a pivotal moment in the nation's pursuit of justice and economic recovery, but legal experts and activists say further action, including criminal proceedings, are still needed for the country to move forward.
On Tuesday, 
Sri Lanka
's highest court ruled that former president Gotabaya Rajapaksa and his two brothers, former prime minister Mahinda Rajapaksa and former finance minister Basil Rajapaksa, as well as several more public officials, were responsible for the country's debilitating economic crisis.
However, since the case was filed in public interest, the largely symbolic ruling did not include any form of punishment for the defendants beyond an order to pay 150,000 Sri Lankan rupees (US$455) to the case's petitioners, corruption watchdog Transparency International Sri Lanka and another four activists, to cover the cost of their legal fees.
"This is an important step in addressing impunity and implicating the key actors involved, [who] continue to enjoy impunity in Sri Lanka," she told This Week in Asia.
It was important to remember that the court was ruling on a fundamental rights application, not a criminal proceeding, Fonseka said. To hold the president and the other officials criminally responsible, further cases of criminal procedure would still need to be filed in court.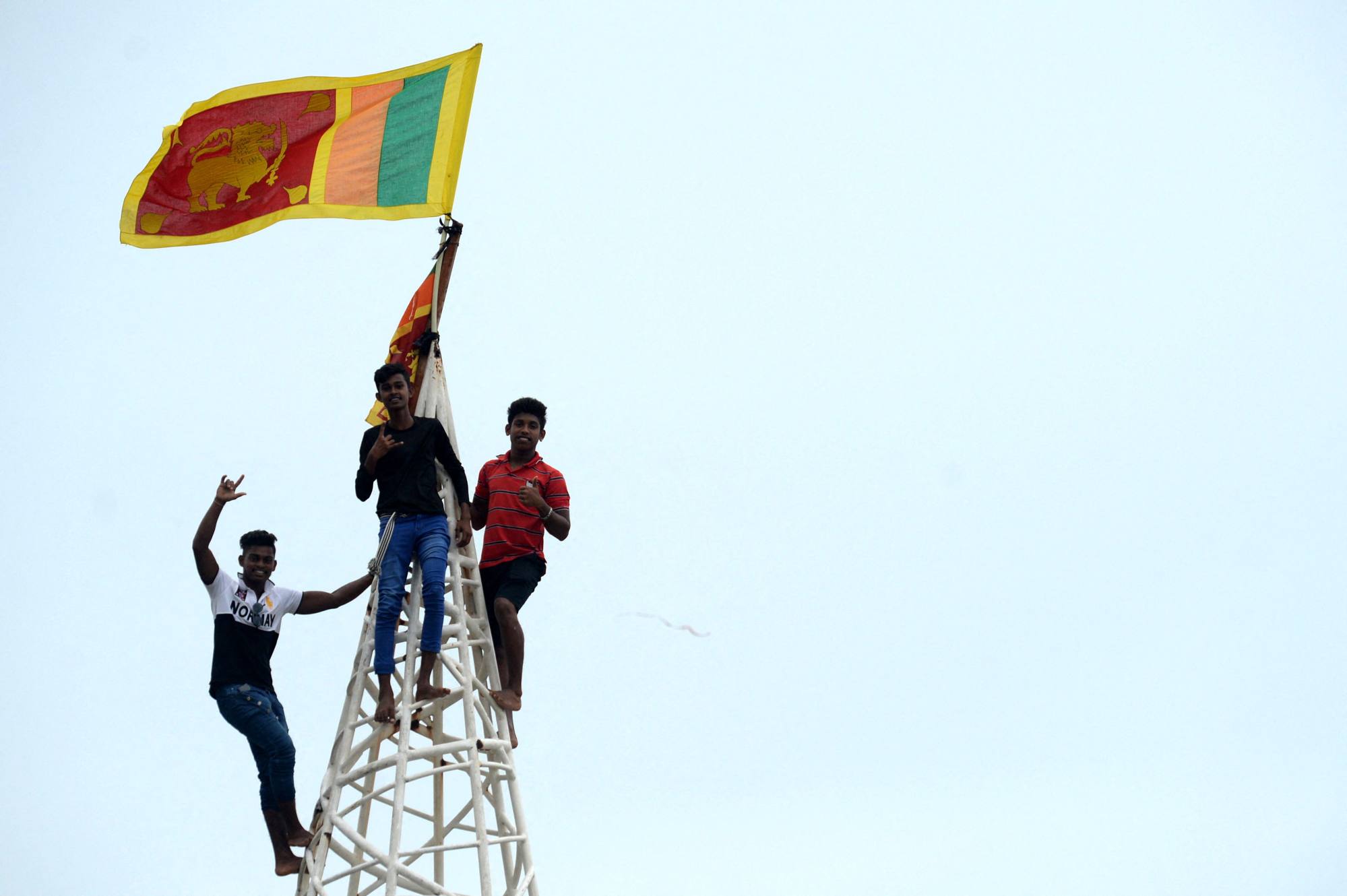 The pressure is now on the government to take the next steps, she added, saying the pressure from citizens would be important to ensure that the architects of the country's economic crisis not be allowed to "go scot-free".
The most pressing stories and in-depth analysis from the Asia region, sent to you each week.
By submitting, you consent to receiving marketing emails from SCMP. If you don't want these, tick here
"So what happens after this is also going to be critical – whether the state attorney general's department will initiate criminal proceedings is yet to be seen," Fonseka said.
At the ground level, the protesters who helped take down the regime last year are ready to move the fight forward.
Melani Gunathilaka – an activist from the Aragalaya movement, which spearheaded the mass protests that ousted the former president and prime minister – said while the judgment set a "good precedent" and gave her hope, more work was needed to achieve justice.
"I believe the fight for economic justice is not over with this. It has to be taken much further, especially in terms of working class people," Gunathilaka said.
"Compensation definitely must be given," she added, "but not in a way that [those responsible] can pay and get away with it."
Last year, Sri Lanka was plunged into a massive economic crisis after foreign currency reserves dwindled, leading to crippling shortages of cooking gas, fuel and medicine, as well as skyrocketing food prices. The country experienced daily power cuts and long queues for fuel that snaked through major cities, with some people reportedly dying after standing in the queues for days.
Outrage over the situation led to mass protests, which forced former president Rajapaksa to flee the country and resign.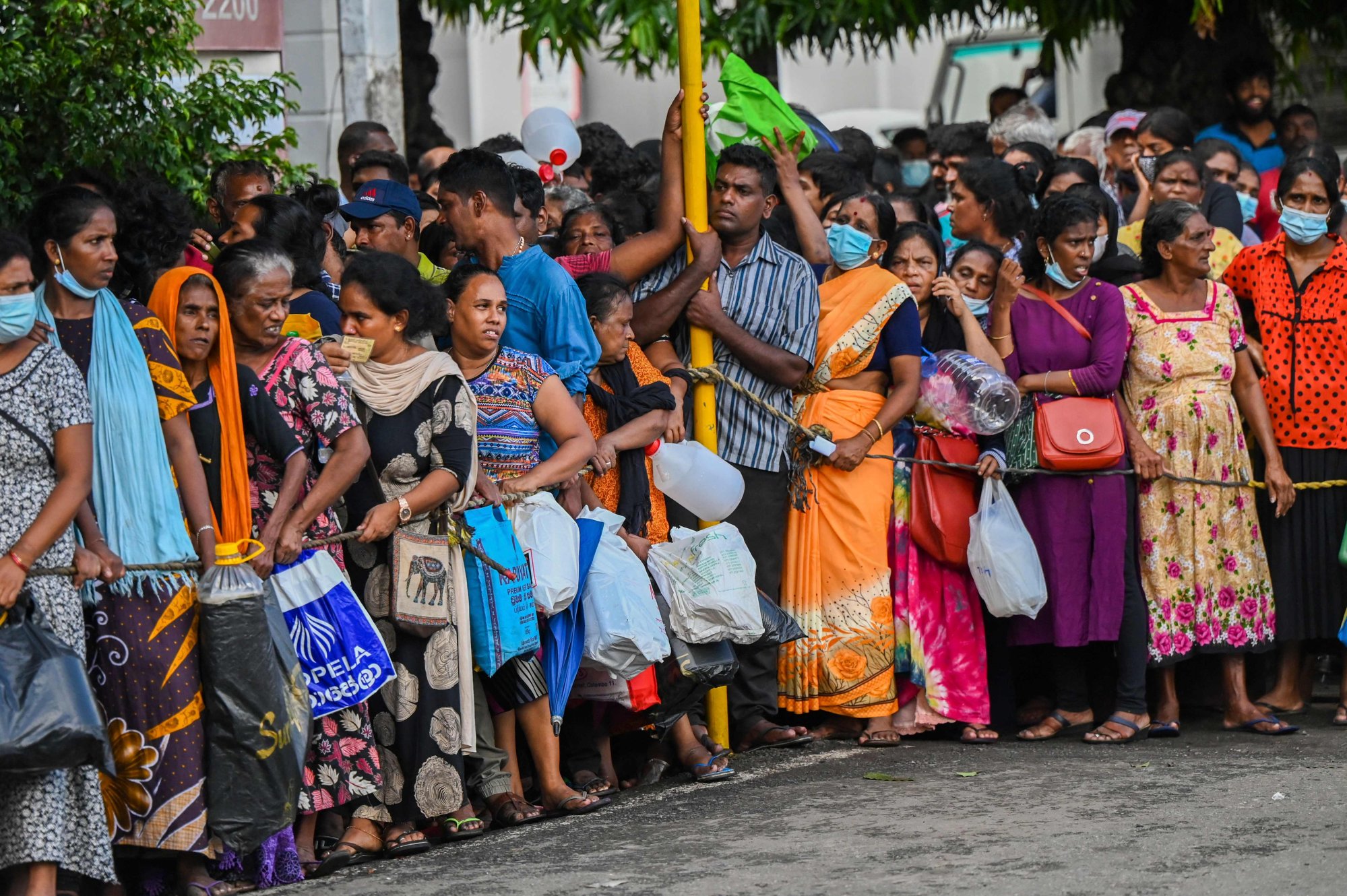 This week's court judgment found the massive tax cuts his government passed in 2019 were a major contributing factor to the crisis.
"Illegal, arbitrary, unreasonable or capricious executive and or administrative actions and or inactions" of the respondents had "breached the public trust", the Supreme Court's five-judge bench said on Tuesday in its 4-1 ruling.
"This situation brought about a total breakdown of economic and social life for the entire society. Such breakdown ultimately led to the collapse of the public order and the complete undermining of the rule of law," the judgment noted.
Kasumi Ranasinghe, another protester, echoed others in saying she felt the judgment by itself is not true accountability.
"True justice would be to see those responsible for the economic crisis end up behind bars, because that's where they truly belong," she said.
Former president Rajapaksa returned to Sri Lanka in September but remains free, living under armed protection that former presidents are entitled to, despite widespread calls for his arrest and prosecution.