General Election 2015: Estimated Results by TK Research & Solution (Pvt) Ltd.
First of all, we would like to thank all the respondents who participated both online and offline surveys.
Total no of registered voters for presidential election, will be 15,044,490 and it is expected that 66.18% (9,956,443) voters will cast their vote in upcoming general election.
Based on our final estimation as at 06th August 2015, United National Party (UNP) will win the General Election 2015 with majority of more than 600,000 votes over United People's Freedom Alliance (UPFA).
Based on the current situation, United National Party will obtain 106 parliamentary seats followed by UPFA (91), JVP (14) and TNA (12).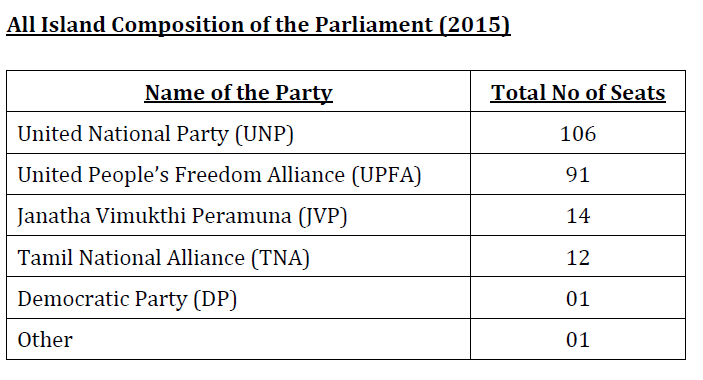 It is important to note that above estimated results analyzed based on the current political situation (as of 06th August 2015) and perception of over 7,500 respondents participated for the independent pre-election survey conducted in all 25 administrative districts in Sri Lanka. However we are expecting to continue our survey till 11th August and release our 2nd report on 12th August which will present district level estimations as well.
For further information, please contact;
TK Research & Solutions (Pvt) Ltd +94 11 434 7629