Families of Tamil political prisoners, civil society organizations and civilians of North East Sri-Lanka launched a weeklong prayer campaign from 7th to 14th January for the release of the Tamil political prisoners who have been incarcerated in prisons across the island for decades.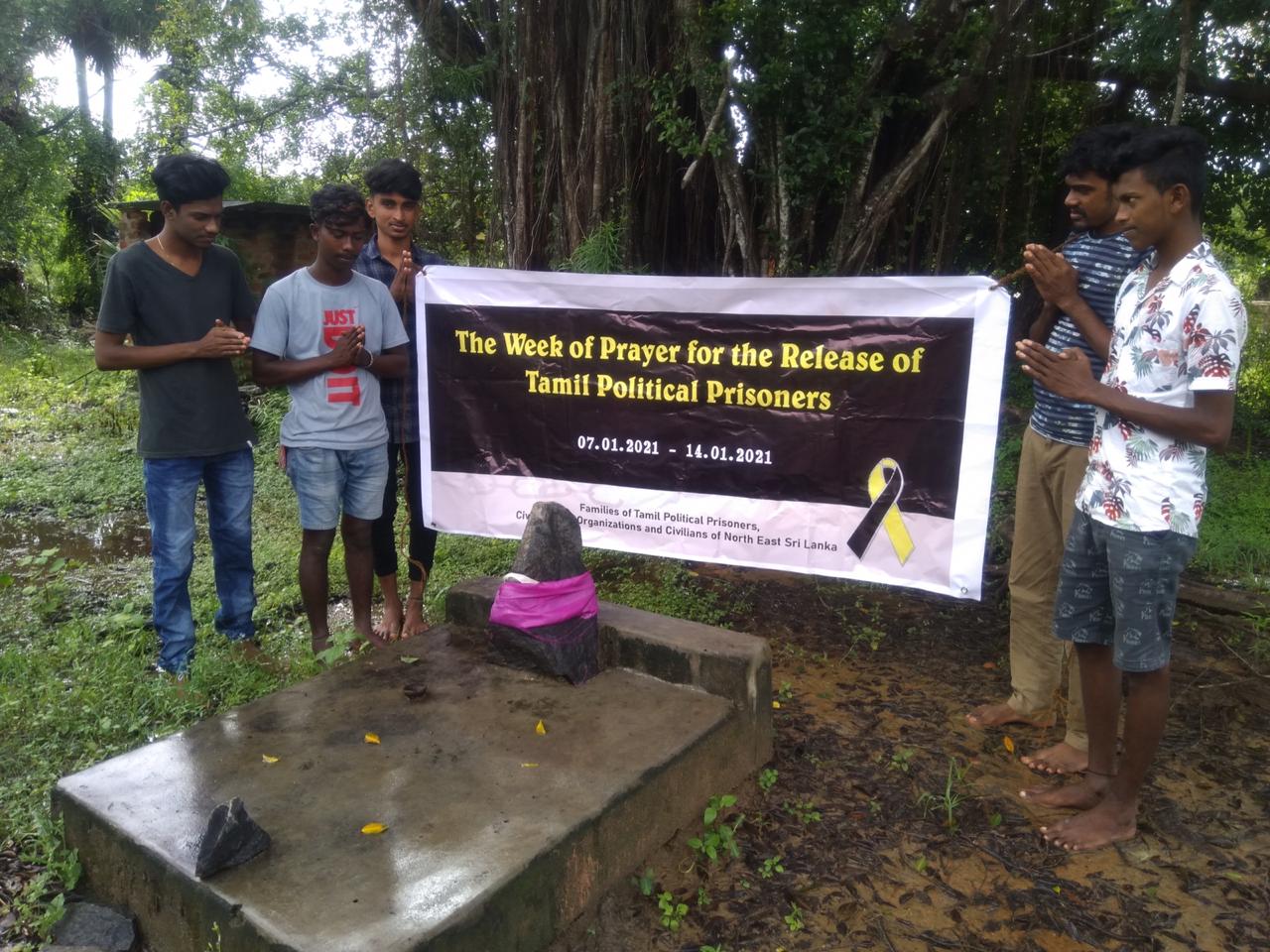 Special poojas in Hindu temples and holy masses in churches were held across North East areas of the country from Point-Pedro Vallipuram Alvar temple to worship places in Pothuvil of Ampara district. Poojas/ masses were held at Thondamanaru Selavasannidhi temple, Mannar Thurukketheeswaram temple, Martyrs church Mannar, Kalikovil Trincomalee as well. Community based joint rituals/prayers were conducted by the villagers in various locations. Press briefs also held in different locations to express the appeal of the affected parties and the civilians to the government. Tamil politicians also joined in the prayers.
By this the people of Northern and Eastern provinces jointly voiced to release the political prisoners. People who came together stated, 14 Tamil political prisoners were contracted COVID -1 9 and others are under immense threat of contracting the virus as the virus is spreading in the prisons.
They further stated that the government has released 6000 inmates on bail and considering to release more to control the pandemic. However, the government is not taking any actions to release the Tamil political prisoners therefore that they were conducting the week of prayer for the release of political prisoners believing that the government would respect their prayer campaign.
Police intimidation
A mother of a political prisoner in Muthur pleaded the government to release her son who is in prison for years and stated that her family does not celebrate any festivals as every festival they think of their child and cry for him and she openly requested the government to release her son for this Pongal. But on the same day evening intelligence men visited her house and inquired her…. Several Hindu priests and Christian clergies received continuous calls from the intelligence regarding the prayer campaign and intelligence visited and photographed the worship places as well while poojas were taking place. In Batticaloa a woman human rights defender who had organized a pooja was compelled to come to the police station and where she was questioned by the head of the police station regarding organizing the pooja. Once she went into the police she was asked to hand over her phone as well.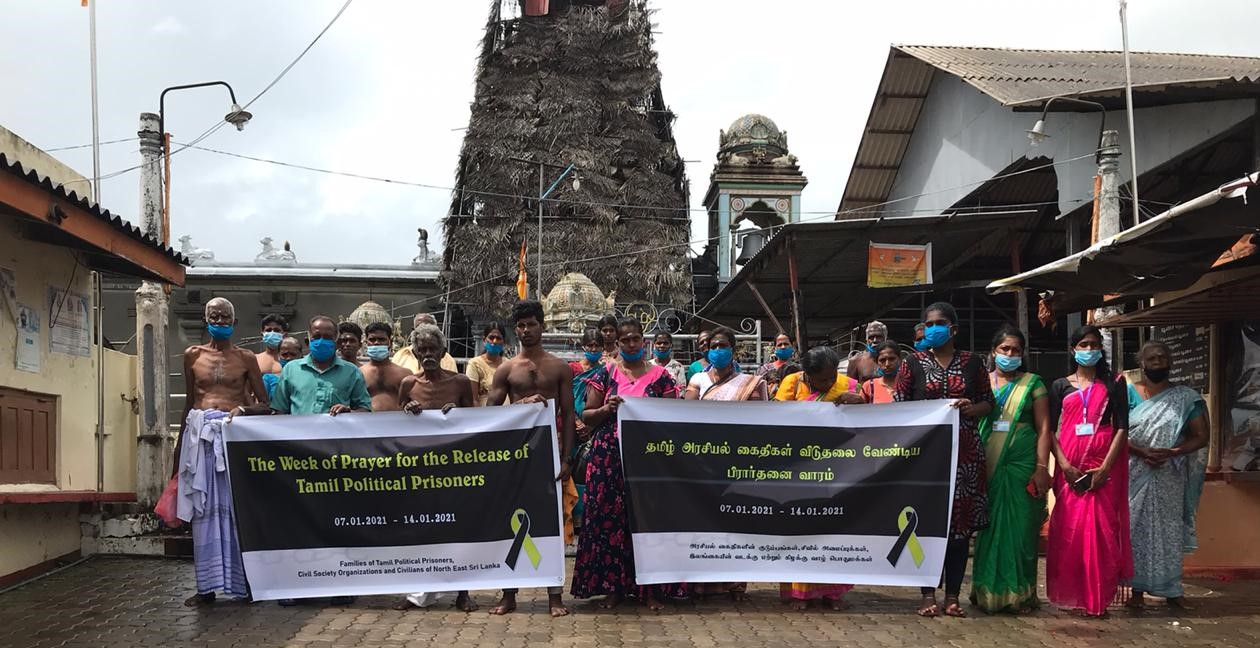 Due to these pressures women who involved in prayers raised concerns that whether they don't have rights to pray and express their appeal through prayers. They have intended to continue their peaceful and democratic method of public appeal until all of the Tamil political prisoners are released.
Stroy and photos from NECC Srilanka.