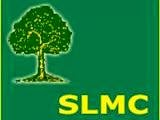 General Secretary of the Sri Lanka Muslim Congress (SLMC) M. T. Hassan Ali said that the minority communities were demanding that the government act fast to put an end to all illegal acts by the Bodhu Bala Sena (BBS) and all other extremists groups that had got out of hand.
He told The Island yesterday (16) that unless the government acted immediately there would be chaos as the BBS was trying to engineer communal violence.
The rule of law must be preserved for the benefit of all Sri Lankans the BBS and other extremists had no right to storm houses, mosques, churches etc. They should not be allowed to take the law into their own hand, but report it to the government authorities if there was any problem, Hassan Ali said.
He asked whether the government had recognised the BBS as a private army.
The SLMC General Secretary said that the government should take control of the situation and ensured that the extremist groups did not threaten the interests of the minority communities who had a constitutionally guaranteed right to live as equal citizens free from fear and harassment.
by Lal Gunesekera
The Island