Image: Ranil and Mahinda having a party meal!
Despite the big talks of economic recovery by likes of Ranil Rajapaksa, Consumer confidence in Sri Lanka still going noose drive according to latest update by Institute for Health Policy (IHP) February 2023 on Consumer Confidence Indices.
the reports says that:
Consumer confidence, which was already deeply pessimistic, continued to worsen in February, with the Index of Consumer Sentiment (ICS) declining 3 points to reach 12. The ICS is the broadest measure of the public's views of their personal economic status and the national economy which ranges from zero to a potential maximum 100, with levels below 50 indicating net pessimism.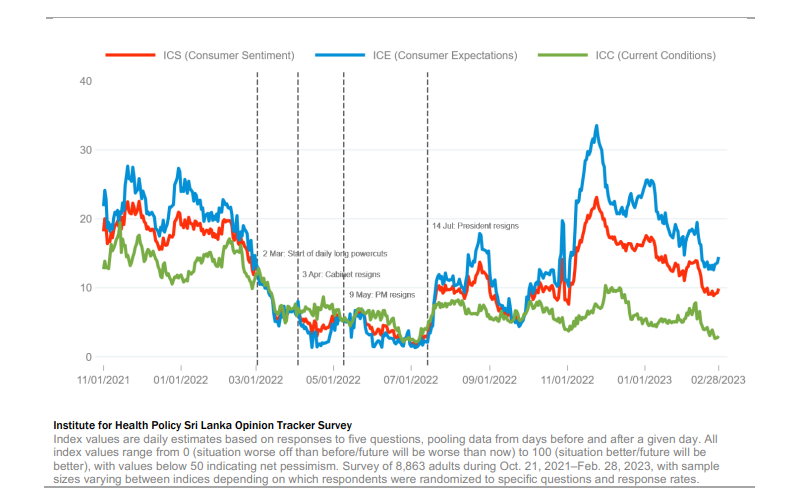 The decline in overall consumer confidence was mainly driven by declines in expectations about the future, with the Index of Consumer Expectation (ICE), a measure of perceptions about the future, decreasing 5 points to 17 points. This represents a significant decline in the public's views about the long-term future for the national economy. However, the Index of Consumer Conditions (ICC), a measure of perceptions about current conditions increased 1 point to 6 points.
Despite a slight improvement in current conditions, views about current buying conditions remains at very low levels (below 10 points) suggesting low demand for purchases.