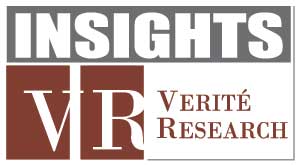 Consider this simple question: "Does the present government have a strong commitment to high levels of capital expenditure?" Today in Sri Lanka most analysts tend to answer this question with a confident "yes".
That perception derives significantly from the official rhetoric. For instance, the present government's development policy promises that "investment [will] be increased to 33-35 percent of gross domestic product (GDP) with sustained commitment [to] public investment of 6 to 7 percent of GDP" (Mahinda Chinthana Vision for the Future, Page 3).
The same document also promises to bring down the overall budget deficit to below 5 percent of GDP (Page 6). In short, the promise was to bring down the deficit without cutting capital expenditure (also referred to as "public investment") and thereby reversing the bad practices of the past.
The official position is that the government has succeeded in keeping its promise. In fact, it hasn't. Contrary to general perception, capital expenditure in Sri Lanka is at a record low (Exhibit 1).
Two surprises
The numbers point to two surprising conclusions. First, capital expenditure actually declines in the post-war period – just when one would have expected it to have increased (Exhibit 1). Second, the current post-war average on capital expenditure is a record low, when compared against all the previous four-year periods since 1962 (only the two-party co-habitation period of 2002-2005 has a lower average).
It should be acknowledged that the deficit is also at a record low (and this is a remarkable achievement). But gone are hopes that deficit-cutting would be done without squeezing out the capital expenditure.
Capital expenditure matters
High rates of economic growth can only be sustained by consistently high levels of investments. This can come from the government or the private sector. Capital expenditure (also called "public investment") refers to the component of investment by the government.
The growth rates currently targeted by Sri Lanka would normally require investment levels above 30 percent of GDP. But private local investment in Sri Lanka is at 23.7 percent (2012) and foreign direct investment is at just 1 percent of GDP (2012), so the government keeping to the promised levels of capital expenditure could remain quite important for the growth prospects of the country.
An economy does not succeed on good intentions
It could be argued that the government's intentions are better than its achieved results. When analysing capital expenditure as a ratio of revenue (since revenue is a strong constraining factor) it can be seen that the proportion of revenue spent on capital expenditure has increased a little in the post-war period (Exhibit 2).
But there has been a dramatic decline in revenue and so despite the higher proportion therein, the absolute capital expenditure as a percentage of GDP has fallen.
The intention of fostering the commendable fiscal goals of increased investment and deficit reduction can only be realised through significant strategy and planning. Increasing revenues and cutting superfluous expenditures should be pivotal to such a strategy.
But what has been enacted runs counter to the declared intentions. Irresponsible use of tax incentives/waivers and other administrative inefficiencies have caused revenues to fall off the precipice: the post-war average is barely 14 percent of GDP while the four-year averages have always been above 16 percent previously and even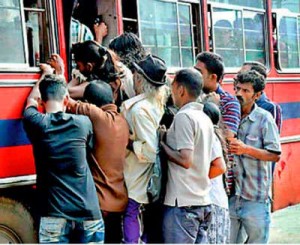 above 17 percent in the 1990s.
Furthermore, poorly planned and perennially loss-making initiatives (Mihin Air is a well-known example) continue to suck in fiscal funding. There is no sign of cutting superfluous expenditure.
Busting the myth on capital expenditure is just one amongst several Verité Insights that are building up to the conclusion that fiscal and economic policy management in Sri Lanka might be in need of serious help.
(Verité Research provides strategic analysis and advice for governments and the private sector in Asia. Comments welcome, email [email protected])