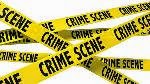 Ex DIG says police to blame, University expert says culture of impunity main cause
Twenty killings have been reported in April alone, marking an increasing wave of crime around the country. A common feature in all these cases was that the victims were in their 20s and 30s.
The killings were reported from Giriulla in Kurunegala, Moneragala, Elpitiya, Maha-Oya, Ambalangoda, Buttala, Wellampitiya in Colombo, Killinochchi, Hikkaduwa, Rideegama, Kuruvita in Ratnapura, Balapitiya, Kataragama, Kolonne and Aturugiriya areas.
Last week in particular saw a string of killings. On April 26, a woman from Wellawa, in Kurunegala and three soldiers attached to the Kokavil military base were remanded by the Kurunegala Magistrate over the killing of the 37-year-old husband of the woman.
According to police the woman had confessed that she had given a contract to kill her husband, following a dispute over a coconut estate owned by her wealthy husband, a landed proprietor. The woman who had returned from overseas had offered Rs. two million to the soldiers to kill her husband.
In another incident a 28-year-old man from Kuruvita, Ratnapura succumbed to severe cut injuries sustained during a heated argument at an avurudu festival held in the village.
On April 24, a 31 year old man from Kirillawala, in the Gampaha district was rushed to the Ragama Teaching Hospital with severe cut injuries where he died on admission. According to police the suspects had fled the area after committing the crime.
On April 20, in two separate incidents reported from Kurunegala two people died after being assaulted with sharp objects following arguments, police said.
Looking for clues: Police at a crime scene (file pic)
In three killings reported from Wellampitiya, Athurugiriya and Hikkaduwa three men in their early 20s died at the hands of men armed with guns and knives.
In Kilinochchi the body of a 25-year-old woman whose neck had been slashed with a sharp object was recovered while in a shooting incident reported from Ambalangoda, Galle, a 47-year-old man was shot dead by a group of unidentified gunmen.
In Maha-Oya, a 37-year-old man died of injuries after a shop owner in his village hit him with a pole following an argument.
In Elpitiya a monk was arrested for the alleged killing of another monk from the same temple. The victim died of injuries sustained following an attack with a sharp weapon. The victim passed away at the Karapitiya Hospital, Galle.
H.M.G.B. Kotakadeniya, a former Senior Deputy Inspector General of Police told the Sunday Times that police have to take the blame for the increasing number of killings.
He said there was a decline in efficiency and also a lack of facilities and financial allocations to combat crime although the police force had increased in numbers from 70, 000 to 80,000 during the conflict. "Today, there is a larger police force available to combat crime," he said.
"The Police are capable of tracking down criminals involved in grave crimes. However, there is a trend to devote more time for VIP security and courting VIP's than combating crime. If a politician visits an area, top officers are on VIP duty. Political interference is another hindrance in the fight against crime," the former DIG said.
Meanwhile, Senior Lecturer in Criminology, Dr. M.W. Jayasundara said crimes are being committed with impunity with only five to six per cent of those involved being prosecuted.
"The use of firearms and weapons even during a family dispute is an alarming trend. We are studying the changing nature of these killings," he said, adding that high consumption of alcohol and lack of police personnel during the Avurudu season in April were the main reasons for the increase in the number of killings.
Dr. Jayasundara said strict action should be taken against military and police personnel who are involved in grave crimes.
"The recruitment of police and army personnel during the latter stages of the conflict did not consist of thorough profile checking of a person's background including criminal history. However, they were trained in the use of firearms. There is a need to continue with strict disciplinary training and monitor the behaviour of personnel in camps even at present," he said.
Dr. Jayasundara also said it was important to set up counselling units at police stations where family disputes and brawls can be minimised through mediation while a fast-track court system should be introduced to punish those involved in homicide.
However, commenting on these incidents a police officer said many killings were due to sudden provocation and disputes and arguments between known parties and those arrests have been made.
Meanwhile, regarding the Wellawa killing, where three soldiers were arrested over the killing of a man, Army Spokesman Brigadier Ruwan Wanigasooriya said the Army Commander has directed the Sri Lanka Corps of Military Police (SLCMP) to conduct a parallel investigation into the alleged involvement of the three soldiers and initiate a Court of Inquiry (CoI).
"The Commander of the Army maintains that a handful of those soldiers who joined the organisation during the height of the humanitarian operations, remain less convinced of the reputation and the dignity of the Sri Lanka Army and thus contribute to anti social acts of this nature. Instructions have already been issued to take action against such errant soldiers in parallel with 'zero tolerance' policy on Army wrongdoers and expel them from the Army upon conclusion of a CoI hearing," he said in a media release.
by Nadia Fazlulhaq
Sunday Times