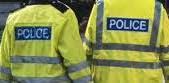 (Reuters) – Sri Lanka on Wednesday again rejected devolving police powers to the provinces as requested by new Indian Prime Minister Narendra Modi and required by the constitution as a means to ease tension with minority Tamils.Sri Lanka agreed with India in 1987 to devolve powers, including over police and land, to a regional level as a means to improve relations between Tamils and majority Sinhalese.
A war between the military and Tamil rebels, seeking a homeland in the north and northeast, lasted a quarter of a century and killed more than 100,000 people before it ended in 2009.
"Police power is important for provinces to maintain law and order," Primus Siraiva, a northern provincial councillor, told Reuters. "Otherwise, there could be lawlessness in provinces and the Provincial Council won't be able to control it."
India has demanded successive Sri Lankan governments to implement the 13th amendment to the constitution which came as a result of 1987 India-Sri Lanka accord. Modi repeated that demand after being sworn in last week.
Sri Lankan External Affairs Minister G.L Peiris told parliament that President Mahinda Rajapaksa did not have an in depth discussion on constitutional issues with Modi.
"But we made it crystal clear that devolution of police power is not acceptable," Peiris told parliament, responding to a question raised by the opposition.
He did not gave a reason.
Sri Lanka is facing heavy pressure from rights groups and the West for alleged human rights violations during the final phase of the war.
By Ranga Sirilal and Shihar Aneez
(Editing by Nick Macfie
Reuters