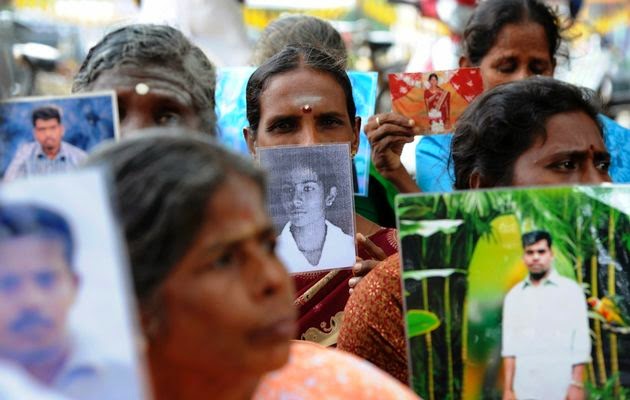 No right to remember
Security measures have been stepped up in the Northern and Eastern Provinces after some groups vowed to defy a ban on public commemorative events coinciding with today's fifth anniversary of the end of the war. Jaffna's Senior Police Superintendent W. Wimalasena said no public events would be allowed to commemorate those who died as the Government had declared today as Victory Day.
His warning came as the Tamil National Alliance (TNA) and a defeated UNP provincial council candidate finalised plans to hold separate commemorative events in Jaffna today.
The TNA has organised a remembrance event at its party office in Jaffna town. The defeated UNP PC candidate Thiyagaraja Thuwarakeswaran said he had organised a temple ceremony and almsgiving at Keerimalai, Jaffna to remember the dead in what he called a 'nonpolitical event'. He said 100 priests had been invited.
Several blood donation campaigns organised in Jaffna today were called off after the Jaffna hospital was instructed by the police not to assist in such campaigns. Other hospitals also have been advised not to accept blood donations. In Vavuniya, TNA MPs had booked the Cooperative Hall to conduct a commemorative meeting, but the booking was cancelled on the instructions of the police. They later tried to organise a pooja in a temple, but were not successful as the trustees wanted them to give the names of the participants.
Military spokesman Ruwan Wanigasuriya said no public remembrance events would be allowed, but people would be allowed to have private events in their homes.
Meanwhile on Friday two Northern Provincial Council members made an attempt to light lamps in remembrance of those killed in the final stages of the conflict, but were prevented by the police.
By Chris Kamalendran