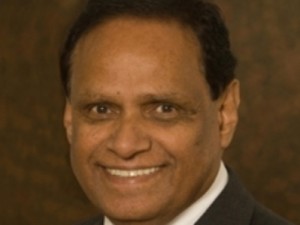 Ebrahim: demonstrable and concrete effort and movement needed
South African Government press release
In August 2012, the Deputy Minister of International Relations and Cooperation, Mr Ebrahim Ebrahim, accompanied by a civil society delegation, visited Sri Lanka to meet with the leaders of the Sri Lankan government, the Tamil community, non-governmental organisations (NGOs) and other stakeholders.
The visit formed part of the ongoing efforts aimed at addressing the need for the resolution of the outstanding issues following the end in May 2009 of the bloody civil war in that country.

The visit followed an earlier meeting in March 2012, held in Pretoria, between the Minister of International Relations and Cooperation of South Africa, Ms Maite Nkoana-Mashabane, and the Minister of External Affairs of Sri Lanka, Professor GL Peiris, where the two ministers discussed, among other things, the need for the two countries to strengthen and deepen their cooperation and people-to-people contacts in the context of the resolution of the Tamil Question in Sri Lanka.
During his visit to South Africa, Professor Peiris also met with Deputy Minister Ebrahim, where the two sides discussed the importance of the need for an inclusive dialogue that would lead to true reconciliation and address the rights and freedoms of the Tamil community in Sri Lanka.
Deputy Minister's visit to Sri Lanka was his second to that country in a space of eight months, demonstrating the importance and urgency that the South African government attaches to the Sri Lankan situation.
Since the end of the war in May 2009 and the release of the United Nations (UN) Secretary General's Report of the Panel of Experts in April 2011, as well as the Sri Lankan government's own Lessons Learnt and Reconciliation Commission (LLRC) Report in December 2011, there has been a heightened demand and urgency in the international community for the Sri Lankan government to implement the outcomes of these Reports and other decisions of the UN Human Rights Council, with specific emphasis on the need to address the accountability issues following the events of May 2009.
In its continued interaction with the Sri Lankan government and its leaders on the issues of reconciliation and nation-building in the post-conflict era, the South African government has always believed that the domestic accountability issues must first and foremost be sought at the national level and that there should be demonstrable and concrete effort and movement in that regard.

The South African government has further, and on several occasions, emphasised that a durable and lasting peace would come about in Sri Lanka when the reconciliation process is underscored by a broad and truly inclusive dialogue process that addresses the rights and freedoms of the Tamil community and has the support of the international community and all Sri Lankans within and outside that country.