( Image: An 80% share of the Hambantota deep sea port will be transferred to China Merchants Holdings in order to allow development to continue. Image: Wade Shepard.)
By Wade Shepard .
Sri Lanka's prime minister Ranil Wickremesinghe recently declared that his county is in the midst of a once in a lifetime opportunity to jump start its infrastructure and develop into a high-income economy.
"If we miss this chance now, we are going to miss it altogether," he said while speaking to a crowd assembled at the Institution of Engineers last week.
The prime minister was explaining the government's continued push to develop a clutch of major infrastructure projects in the remote Hambantota district, which sits at the southern tip of the island, 240 kilometers by road from Colombo. More poignantly, Prime Minister Wickremesinghe was justifying why these national projects — and essentially controlling interests over an entire swath of the country — will soon be handed over to Chinese companies.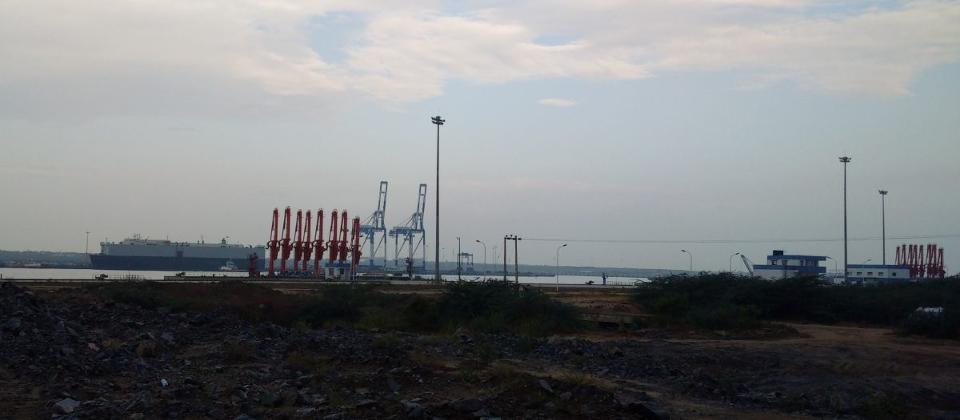 Developing the Hambantota region started as a dream of former president Mahinda Rajapaksa, and has become emblematic of his highly-controversial reign and a highly polarizing topic within Sri Lanka. The vision was to build a number two city that would grow up around an emerging deep sea port in an under-developed, jungle area that's best known for its pristine beaches and wildlife preserves.
The Hambantota dream hasn't quite worked out as designed. Infrastructure development is always a long-term endeavor, but building a completely new city and economy up from scratch in a remote area is another level of undertaking altogether. Without an accompanying industrial zone or other local businesses to drive demand, Hambantota's deep sea port struggled to attract ships and cargo volumes, Mattala International Airport became known as the world's emptiest because of the region's inability to attract passengers, newly paved, multi-lane highways provided thoroughfares for a severe lack of vehicles, the new cricket stadium was deficient of matches, and the conference center sat empty except for the odd local wedding. All the while, this loss-making infrastructure continued consuming massive amounts of national revenue to operate and maintain.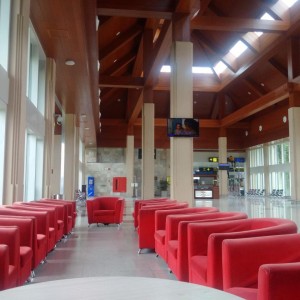 Far from becoming the catalyst that would propel growth in Sri Lanka's lagging southern region, Hambantota has so far contributed to a monumental debt trap that's rattled the country to its financial core and prompted a recent IMF bailout. Nearly all of the infrastructure built in Hambantota was done with Chinese money, bringing Sri Lanka's debt to the superpower to the east up to over $8 billion.
Facing the grim reality of neither having enough money to bring the Hambantota dream to fruition nor the cash reserves to make payments on the loans, Sri Lanka had to make an executive decision: cut bait and give up on Hambantota or find another, more economically-endowed party to take it over. The government opted for the latter option.
Yesterday morning, Prime Minister Ranil Wickremesinghe announced before Sri Lanka's parliament that deals have been secured with China to run the Hambantota deep sea port and Mattala International Airport as public-private-partnerships (PPP) that will be driven by monumental debt-for-equity swaps.
China Merchants Holdings (International) Company Ltd is set to take over an 80% share of the Hambantota deep sea port in exchange for eating $1.1 billion of Sri Lanka's debt to China. This is the same shipping company that expanded and is now running Colombo's South Container Terminal. As part of similar proceedings, an as yet unnamed Chinese company (possibly IZP, a Chinese informational technology firm) will also take over the debt-riddled, revenue-draining Mattala International Airport in an attempt to turn it around.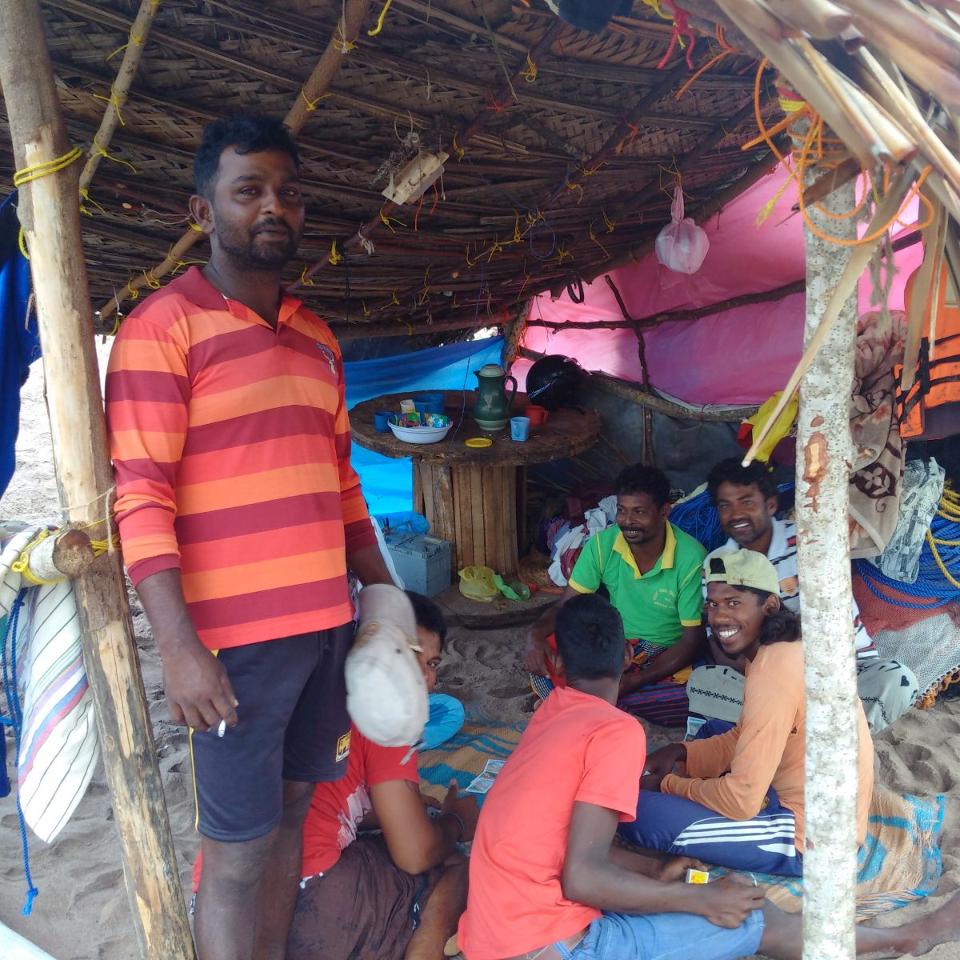 Along with headway being made on a prospective 15,000 acre, China-led industrial zone near the Hambantota deep sea port, the development area seems well on the way from being a Sri Lanka national project financed by China to a full-fledged Chinese enclave at a very strategic position on the Indian Ocean.
Sri Lanka had offered China debt-for-equity swaps that included the Hambantota port and Mattala airport before, but these were rejected on the grounds that China preferred to enact such deals via commercial entities rather than through government-to-government exchanges. Sri Lanka seems to have effectively eased China's qualms in this regard, and the deal is expected to be formalized in the near future.
(All Images courtesy of  the article/Forbus)