Image: Chandika Abeyrathne, who led the assault just before starting the assault at Piyath Nikeshala's car. ( Screen shot from the video)
It is reported that Mr. Piyath Nikeshala, who was an active member of the Galleface Aragalaya (struggl) and a social media activist, was attacked by Chandika Abeyrathne, the former deputy mayor of Kaduwela.
The assault took place in the Koswatta-Samagi Mawatha area and  Nikeshala, has been admitted to the Colombo National Hospital with injuries.
At the time of the incident, Mr. Piyath Nikeshala recorded the assault and it shows that Nikeshala was pulled out  breaking the windows of the car and being assaulted. In the video it can be heard that assailants using f words while attacking Nikeshala.
Chandika Abeyrathne, who is in the video  attacking Nikeshala is an active member of the Sri Lanka Podujana Peramuna (SLPP) led by  Mihinda Rajapaksa.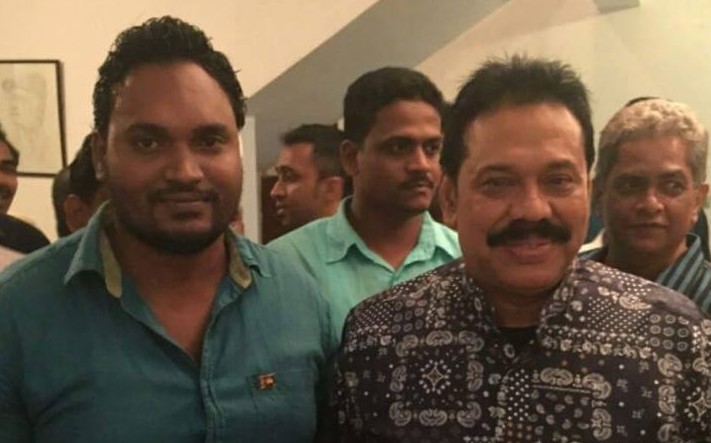 Chandika Abeyrathne is a strong Rakapaksa supporter.
It is reported that  Piyath Nikeshala posted a video of  Chandika Abeyratne during the incident on May 09 2022 attacking the peaceful protestors on his Facebook account as the reason for the attack.